Bridget Smith | 2015-2019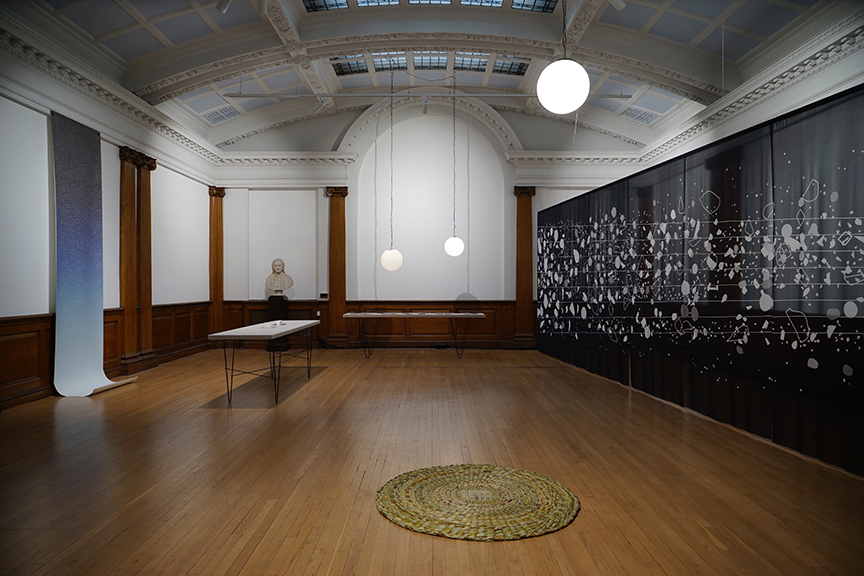 images © Bridget Smith, 2019
BRIDGET SMITH is a London-based artist working in film and photography and has exhibited her work internationally featuring in public collections in Austria, Spain, Mexico, the USA and the UK (including the V&A and the Scottish National Gallery of Modern Art). She is represented by Frith Street gallery. For the Swedenborg Society she has previously participated in the bicentenary exhibition Fourteen Interventions (2010) and was subsequently invited to screen her film Killing Time at the 2011 Swedenborg Short Film Festival.
Much of Bridget's work deals with notions of 'place' and 'presence', and many of the spaces she documents depict empty interiors and places of refuge. Her 'still' photography in particular, shot with a medium format camera, has been described as depicting  'worlds within worlds' and of resonating 'stillness and intimacy, both emphasizing and wrong-footing the nature of their own construction as photographic veracity, and producing a heightened sense of their particular mediated reality'. She has filmed in locations as diverse as the desert city of Las Vegas, the seaside town of Southend, and Tokomaru Bay, a small town on the remote eastern cape of the North Island of New Zealand.
As part of her residency she also co-curated the exhibition Now It Is Permitted: 24 Wayside Pulpits at Swedenborg House in 2016 featuring work by Cornelia Parker, Jeremy Deller, Gavin Turk, Fiona Banner and others, and she also contributed new work to an exhibition at Frith Street in 2017. Her residency was completed in 2019 with an exhibition at Swedenborg House entitled Let Us Record the Atoms As They Fall. A publication tracing Bridget's time at Swedenborg House is in preparation.
view exhibition  further information