NOW IT IS PERMITTED: 24 WAYSIDE PULPITS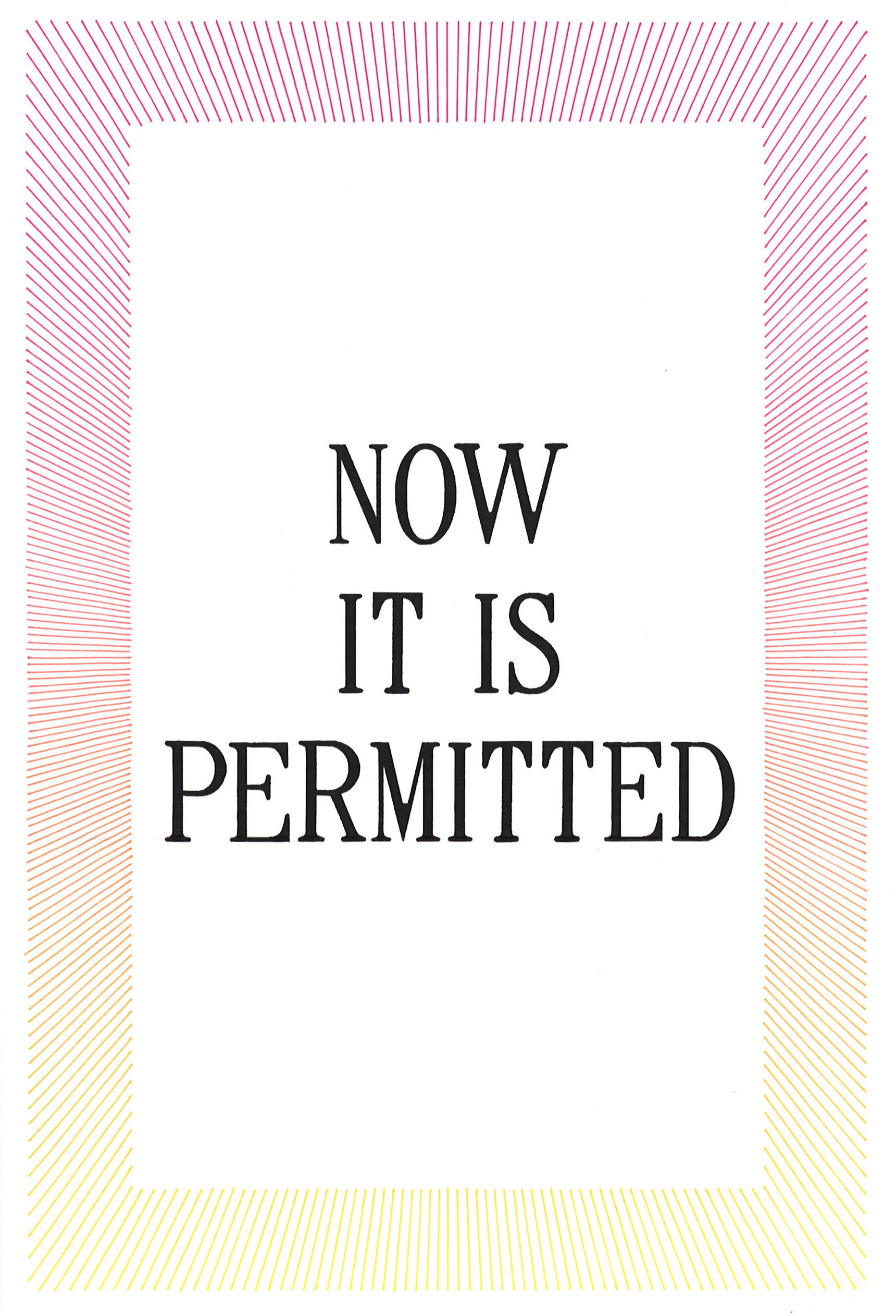 EVENT: NOW IT IS PERMITTED: 24 WAYSIDE PULPITS
DATE: 19th October 2016 - 28th October 2016
TIME: 10:30 am–5:00 pm, Mon-Fri
VENUE: Swedenborg Hall, Swedenborg House, 20/21 Bloomsbury Way, London WC1A 2TH
CURATOR/S: Stephen McNeilly | Bridget Smith
FEATURING: Jeremy Akerman | Chloe Aridjis | Homero Aridjis | Fiona Banner | Anna Barham | Rut Blees Luxemburg | Kathrin Böhm | Laurence Crane | Cullinan Richards | Clare Cumberlidge | Eileen Daly | Jeremy Deller | Arnaud Desjardin | Sarah Dobai | Tim Ellis | Simon English | Margarita Gluzberg | David Grei | International Lawns | Melanie Jackson | Sarah Jones | Ben Kelly | Hilary Koob Sassen | Andrew Kötting | Michael Landy | John Lawrence | Yve Lomax | Stephen McNeilly | Melanie Manchot | Brighid Lowe |  Michael Marriott | Andrea Mason | Jason Massot | Jeremy Millar | Fraser Muggeridge | Andrew Munks | Hayley Newman | Sally O'Reilly | Cornelia Parker | Janette Parris | DBC Pierre | Joanna Pocock | Clunie Reid | Olivier Richon | Ian Rickson | Giorgio Sadotti | Aura Satz | Rosalie Schweiker, Ali Smith | Bob & Roberta Smith | Bridget Smith | Barnaby Snow | Polly Stenham | Milly Thimpson | Gavin Turk | Jessica Voorsanger | Marina Warner | Ian Whittlesea | Ken Worpole
PRIVATE VIEW: 20th October 2016, 6.00-9.00 pm
NOT OPEN ON SUNDAYS
Bridget Smith, artist in residence at the Swedenborg Society, presents an exhibition of ongoing work Now It is Permitted: 24 Wayside Pulpits. Inspired by a collection of 24 New Church 'wayside pulpits' from the 1950s held in the archive at Swedenborg House, the exhibition features 58 newly commissioned visionary statements from invited artists, writers, musicians, playwrights and filmmakers. Co-curated with the Swedenborg Society's Director Stephen McNeilly, and designed by the Fraser Muggeridge studio, the posters will be on display at Swedenborg House, the Window Gallery in Conway Hall and around other Bloomsbury Festival venues 2016.
INCLUDING
JEREMY AKERMAN, CHLOE ARIDJIS, HOMERO ARIDJIS, FIONA BANNER, ANNA BARHAM, RUT BLEES LUXEMBURG, KATHRIN BÖHM, LAURENCE CRANE, CULLINAN RICHARDS, CLARE CUMBERLIDGE, EILEEN DALY, JEREMY DELLER, ARNAUD DESJARDIN, SARAH DOBAI, TIM ELLIS, SIMON ENGLISH, MARGARITA GLUZBERG, DAVID GREIG, INTERNATIONAL LAWNS, MELANIE JACKSON, SARAH JONES, BEN KELLY, HILARY KOOB SASSEN, ANDREW KÖTTING, MICHAEL LANDY, JOHN LAWRENCE, YVE LOMAX, STEPHEN MCNEILLY, MELANIE MANCHOT, BRIGHID LOWE,  MICHAEL MARRIOTT, ANDREA MASON, JASON MASSOT, JEREMY MILLAR, FRASER MUGGERIDGE, ANDREW MUNKS, HAYLEY NEWMAN, SALLY O'REILLY, CORNELIA PARKER, JANETTE PARRIS, DBC PIERRE, JOANNA POCOCK, CLUNIE REID, OLIVIER RICHON, IAN RICKSON, GIORGIO SADOTTI, AURA SATZ, ROSALIE SCHWEIKER, ALI SMITH, BOB & ROBERTA SMITH, BRIDGET SMITH, BARNABY SNOW, POLLY STENHAM, MILLY THOMPSON, GAVIN TURK, JESSICA VOORSANGER, MARINA WARNER, IAN WHITTLESEA, KEN WORPOLE.

ABOUT BRIDGET SMITH
Blueprint for a Sea (rising), 2015
BRIDGET SMITH is an artist who works predominantly with photography and video. She is represented by Frith Street Gallery, London. Recent solo exhibitions include The Eye Needs A Horizon, Frith Street Gallery, 2016 and If You Want To Talk About Light You Have To Talk About Waves, Focal Point Gallery, Southend-on-Sea, 2015. She has been awarded the Beecroft Public Art Commission, part of the new physics building for the University of Oxford designed by architects Hawkins/Brown.
BLOOMSBURY FESTIVAL
The Bloomsbury Festival celebrates the creative arts, culture and science found thriving in contemporary Bloomsbury. For 5 days each October, the streets, parks, museums, galleries, laboratories and public and private buildings of this vibrant cultural quarter are brought together and play host to up to 130 events. The Festival works with many large and small partners to create and deliver its annual programme and outside of its yearly project works with artists to bring joyful and enhancing cultural experiences into the homes of people living with dementia. Bloomsbury Festival is a charity, to find out how to support them visit their website.

LOCATION
All posters will be on display within Swedenborg House, 20/21 Bloomsbury Way London WC1A 2TH. A selection will also be on display at the Window Gallery at Conway Hall, Bridget's 46 new posters will also be on display at other Bloomsbury Festival venues.
ORANGIZED IN CONJUNCTION WITH THE BLOOMSBURY FESTIVAL LONDON AND CONWAY HALL WINDOW GALLERY
Curated by Stephen McNeilly and Bridget Smith
Design: Fraser Muggeridge
Conway Hall co-ordinator: Martha Lee
Bloomsbury Festival Director: Kate Anderson