Sally Pomme Clayton | 2012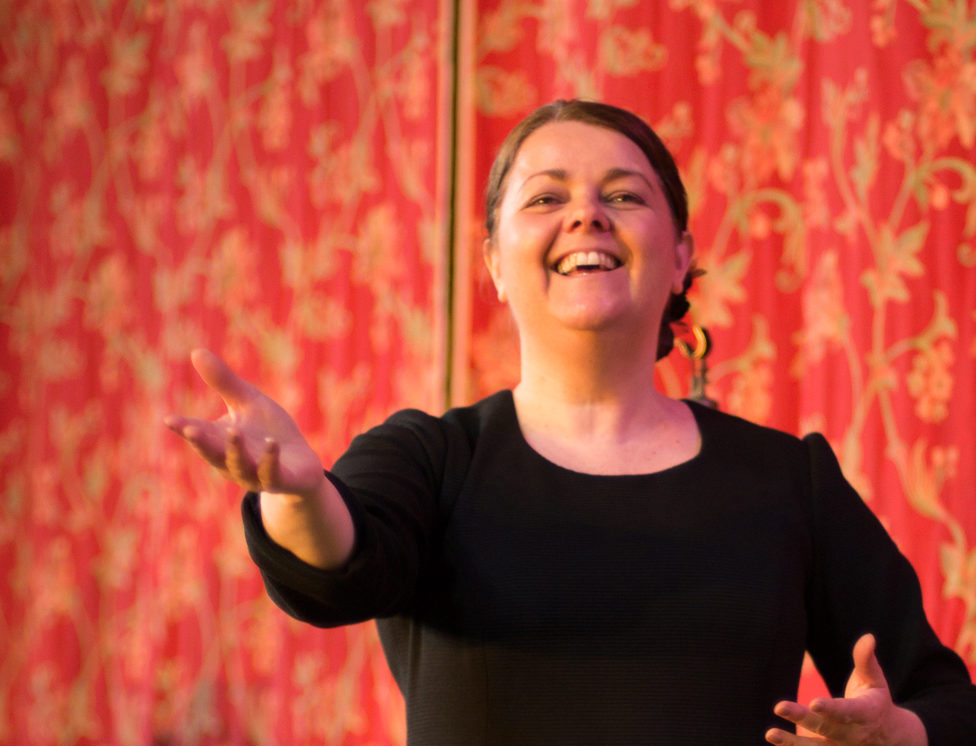 Storyteller Sally Pomme Clayton was the Swedenborg Society's Artist in Residence from November 2011-2012. She performed in Swedenborg Hall throughout her year in Residence, with events aimed at both adults and children. Her Residency was supported by Arts Council England.
Sally is a writer and storyteller. She founded The Company of Storytellers with Ben Haggarty and Hugh Lupton in 1985, spearheading storytelling in the UK. She recently performed at The National Gallery and the Cheltenham Music Festival. During 2010 she was commissioned by The British Museum to create six stories for A History of the World in 100 Objects. She also wrote trilogy Sea Stories with composer Dario Marianelli, for The London Philharmonic Orchestra, performed at The Royal Festival Hall. She has published children's books, among them Persephone—a journey from winter to Spring (Frances Lincoln).
PERFORMANCES
10 December 2011: The White Bear King: a Christmas Storytelling Performance (for children)
10 May 2012: Eros & Psyche: a storytelling performance (for adults)
14 July 2012: Tales from the Firebird (for children)
20 October 2012: Night Visit: final residency performance in conjunction with the Bloomsbury Festival 2012 (for adults)