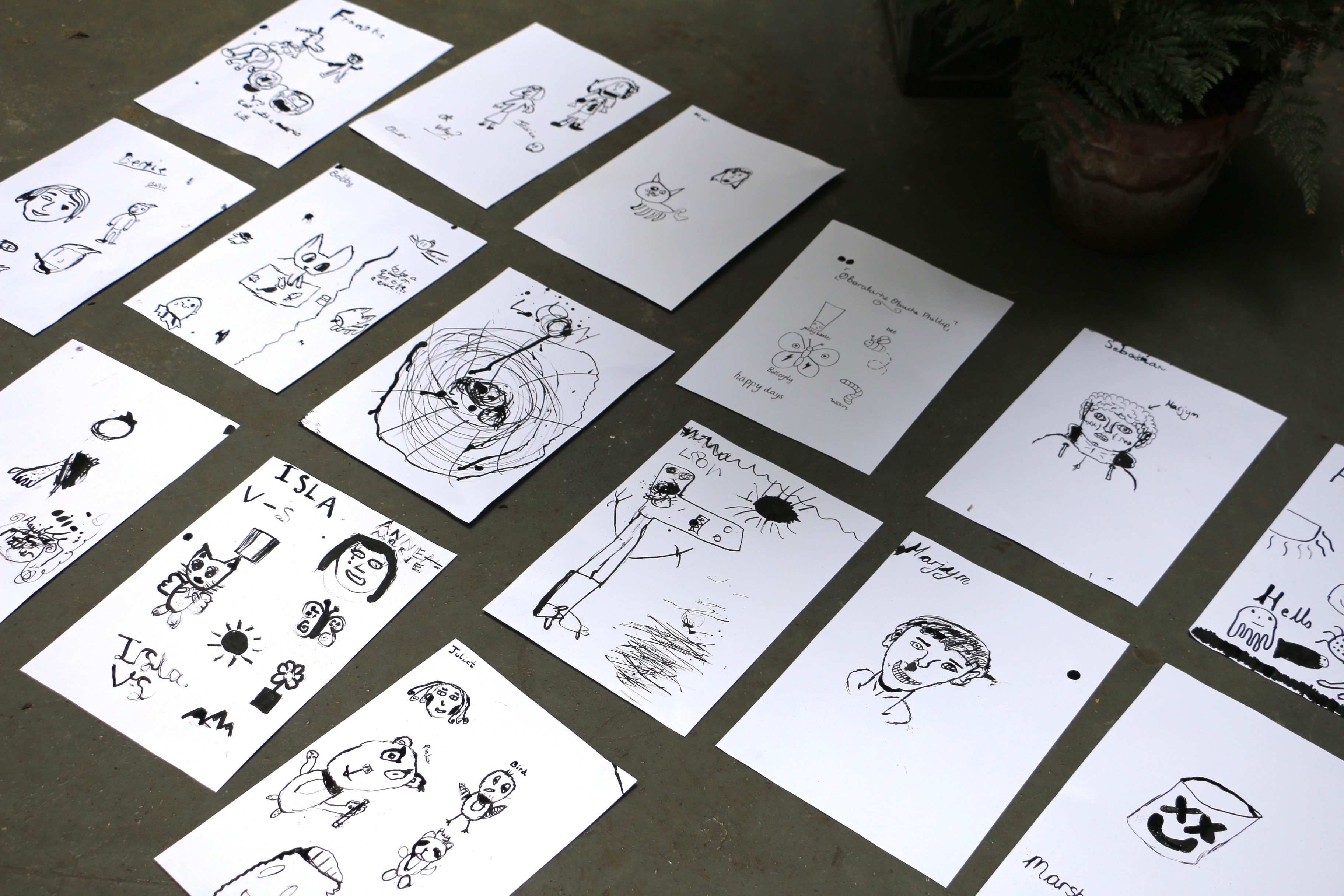 Exploring the secrets of Swedenborg House
As part of our Community Programme, we run regular drawing workshops at Swedenborg House with the artist Sally Kindberg. Sally leads these workshops for adults and children (aged 6 years +) on the many fascinating items on display at Swedenborg House, and on Swedenborg himself. Visitors are led through a unique exploration of our rare collection of artefacts and treasures, including strange mechanical inventions, powdered wigs, duck feather pens and angels.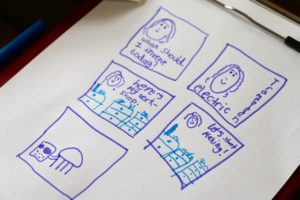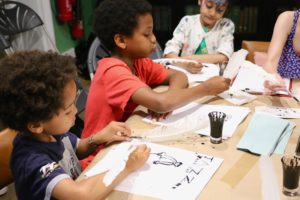 During the workshops, Sally leads participants in learning the skills of comic book art and the use of duck quill pens, which always results in a range of intriguing artworks. Parents are welcome to join in and refreshments are provided.
To view upcoming children's workshops, head over to our Upcoming Events page.
To see a video of the event click the watch film button below.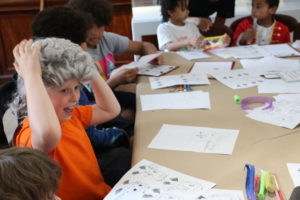 SALLY KINDBERG is the author and illustrator of the popular children's book series Draw It! and The Comic Strip History of Space, both published by Bloomsbury. Sally's work has appeared in numerous children's books, in comic strips for CBBC and in The Guardian. She has also delivered creative workshops at Edinburgh Festival, the Wellcome Collection and in places as diverse as Beijing and the Outer Hebrides. Sally is a City of London guide, the curator and founder of the Museum of Dust and is currently working on a graphic story called Sputnik.