SFF2023 SHORTLISTED FILMMAKERS
Stephanie Barber
The Enlightenment
(12:09 mins)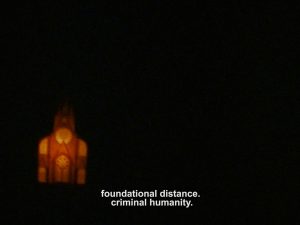 Stephanie Barber is a multidisciplinary artist whose work has been focused on an expanded poetics resulting in the creation of films, books, installations and songs. This work sits between cinema and literature, science and spirituality, philosophy and comedy and manifests as a corpus that moves beyond allegiance to media and works hard at defying classification. 
---
Neil Bartlett & Anthony Reynolds
Roi


(15:00 mins)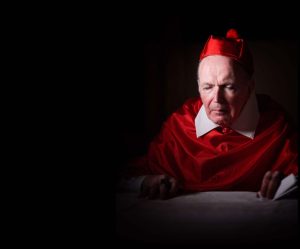 Neil Bartlett is a director, author, playwright and performer. His most recent live works include a new stage version of Woolf's Orlando with Emma Corrin (2022) and a new rendition of Derek Jarman's film Blue with Russel Tovey (Tate Modern, 2023). His most recent novels were The Disappearance Boy (2014) and Address Book (2021). https://www.neil-bartlett.com/
Anthony Reynolds has been exhibiting artists since 1969. He founded the eponymous contemporary art gallery in 1985, two years after organizing the first fringe exhibition at the Venice Biennale. Artists represented by the gallery included Richard Billingham, Walid Raad, Mark Wallinger, Keith Tyson, Steve McQueen, Apichatpong Weerasethakul, Lucia Nogueira, Paul Graham and Ian Breakwell. https://www.anthonyreynolds.com/
---
Jordan Baseman
The Passageway


(00:50 mins)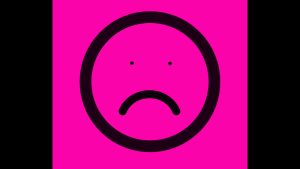 Jordan Baseman is a visual artist/filmmaker. He has a long history of creating projects in collaboration with UK-based and international, not-for-profit, public institutions.  The artworks are installations, audio works, and single-screen films. Jordan Baseman's films are frequently featured in international exhibitions and film festivals. 
---
Anat Ben-David
Craters
(06:45 mins)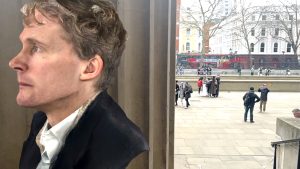 Dr Anat Ben-David's approach to music, performance and film is founded in exploring the freedom of live improvisation combined with structural methods. Her background in experimental theatre and as a member of electro-punk band and art collective Chicks On Speed has led to projects such as Kairos OperaArt (commissioned for the opening of the new wing of the V&A in 2017). Ben-David's recent collaborators include: Lina Lapelyte (winner of Venice Golden Lion prize, 2019); opera singer Anna Dennis; and violinist Angharad Davies. Ben-David is an associate lecturer teaching art and performance internationally. 
---
Anna Brass
Haukebodde Hacoud Hacwod Aukud


(14:46 mins)
Anna Brass is an artist and filmmaker currently based in Norwich. In 2020 she was a recipient of the Stuart Croft Foundation Moving Image Award, and from 2018-19 she was the Sainsbury Scholar in Painting and Sculpture at The British School at Rome. 
---
Mariana Castiñeiras
Exoskeletons


(17:49 mins)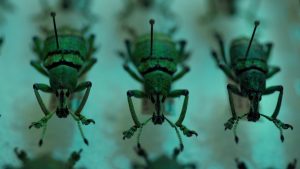 Mariana Castiñeiras is a Uruguayan filmmaker and a DocNomads Master Degree in Documentary Directing graduate. Her films have been shown internationally at Hot Docs, CPH:DOX, Helsinki International Film Festival, as well as in her home country where her film Exoskeletons won Best Short Film Jury Prize at Jose Ignacio Film Festival. @mcastineirass 
---
Iolo Edwards
Welsh Motoring Proverbs
(06:41 mins)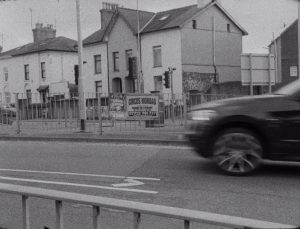 Iolo Edwards is a Welsh filmmaker living and working in North-West Wales. He likes to create his films in a piecemeal fashion, starting first with the visual image, before working in various aural elements such as dialogue (or voiceover), ambient sounds or effects and music. He works primarily with 16mm and in short form, and his recent works include A Grand Day Out (2022) and Welsh Motoring Proverbs (2022). 
---
Xiaoxuan Han
Don't forget to take medicines on time


(02:27 mins)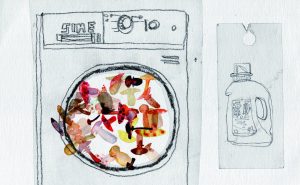 Xiaoxuan Han is an animation director who lives in Beijing. His works focus on expressing people's delicate inner feelings and interesting life experiences. His works have been screened widely at many film festivals, including the 42nd Uppsala Short Film Festival, the 19th Seoul Independent Animation Festival and the 8th Bolton International Film Festival.
---
Matt Hulse
THE SCAN
(01:30 mins)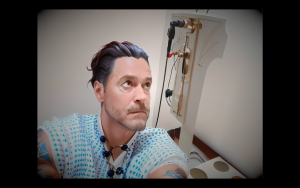 Matt Hulse is an artist, filmmaker, photographer, performer and writer. His films have screened at festivals in 25+ countries internationally. 
"Hulse creates out of whatever is to hand—he transforms the everyday and banal into something striking, witty and beautiful." (Glasgow Short Film Festival) 
---
Siôn Marshall-Waters
Forest Coal Pit
(14:38 mins)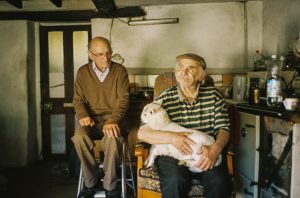 Siôn Marshall-Waters is a Welsh filmmaker currently based in Bristol. With a background in visual anthropology and documentary, his work has an ethnographic approach to people and place. His BFI Network-funded short film Forest Coal Pit was shortlisted for a Grierson Award and screened at festivals including BFI London Film Festival, Edinburgh International Film Festival and Cork International Film Festival.
---
Zara Joan Miller
Soft Rio
(04:21 mins)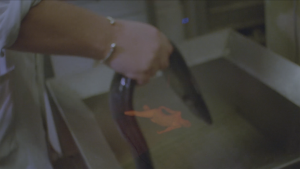 Zara Joan Miller is a British/Iranian artist and author of poetry collection BLUE MONDAY (JOAN Publishing, 2022). She works across film, performance and print—often playing with movement and sound as a way of re-imagining a body's rhythm. 
---
Charlie Osborne
Old Town


(06:00 mins)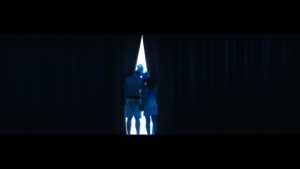 Charlie Osborne is a London-based artist who works across video, performance, sculpture and sound. She exhibited as part of MattFlix,  Matt's Gallery, London (2021) and her films have been screened at the London Short Film Festival, the British Film Institute, The White Hotel, Salford and The Turner Contemporary. She is currently on the Conditions Studio Programme, London.
---
Billy Palumbo
Billy Billy
(06:15 mins)

Billy Palumbo is an experimental filmmaker and educator. His films shift and unsettle a precarious sense of place, time and feeling through contemplative or ironic observation and celebrations of happenstance. He lives and works in Oklahoma City. 
---
Edwin Rostron
Help Desk


(03:10 mins)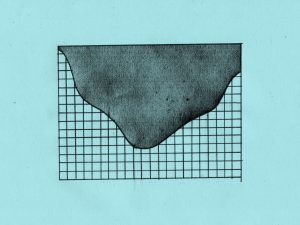 Edwin Rostron is an animator and artist whose work is rooted in drawing, but also encompasses painting, collage and photography. He has collaborated with musicians such as Supreme Vagabond Craftsman, Apartment House and Atsuko Hatano, and he lives and works in London. 
---
Niyaz Saghari
Ripple Effect
(09:00 mins)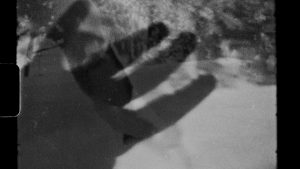 Niyaz Saghari is a UK-based Iranian filmmaker. She studied Cinema in Tehran's Art University, followed by an M.A., in animation at Newport University. She directs documentaries and experimental films about the aspects of urban and cultural life that she feels are in danger of being forgotten. Her work has been screened at the Ann Arbor, Alchemy, Brazier and Oberhausen festivals. She is a member of BEEF collective in Bristol. She finds the Super 8 film format close to her heart and finds joy in editing documentaries. 
---
Annelore Schneider & Claude Piguet (collectif_fact)
Green Storm
(14:50 mins)
Green Storm, screenshot, 2022
collectif_fact, Annelore Schneider & Claude Piguet
collectif_fact comprises of Annelore Schneider and Claude Piguet. They live and work between London and Geneva. Their work investigates how narrative and cinematic codes can expand our relationship with space and objects. Their work is exhibited internationally and in several major European public collections. www.collectif-fact.ch 
---
Paul Tarragó
Glad Hand/Sad Hand
(07:07 mins)

Paul Tarragó is a filmmaker living in London. His work is a mix of underground experimentation and metafiction, tugging at the leash of film language but with narrative often held close at hand. His award-winning work has been screened widely at film festivals and galleries (International Film Festival Rotterdam, NYUFF, EMAF, National Review of Live Art, Triangle France, Brooklyn Museum of Art and ICA London).
---
Jennet Thomas
Not Yet Out Of The Wood
(04:32 mins)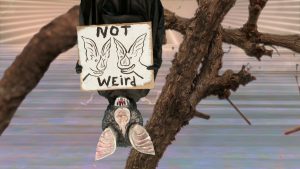 Jennet Thomas is based in London, UK. She makes films, performances and installations exploring connections between the everyday, fantasy and ideology. Her work has been shown internationally, including two solo shows at Matt's Gallery, London and festivals such as EMAF, IFF Rotterdam, European Media Arts Festival, New York Underground Film Festival, and institutions including the Tate Britain and MOMA, New York.