Winner of the Swedenborg Film Festival 2019: Atomkraftwerk Zwentendorf by Hope Tucker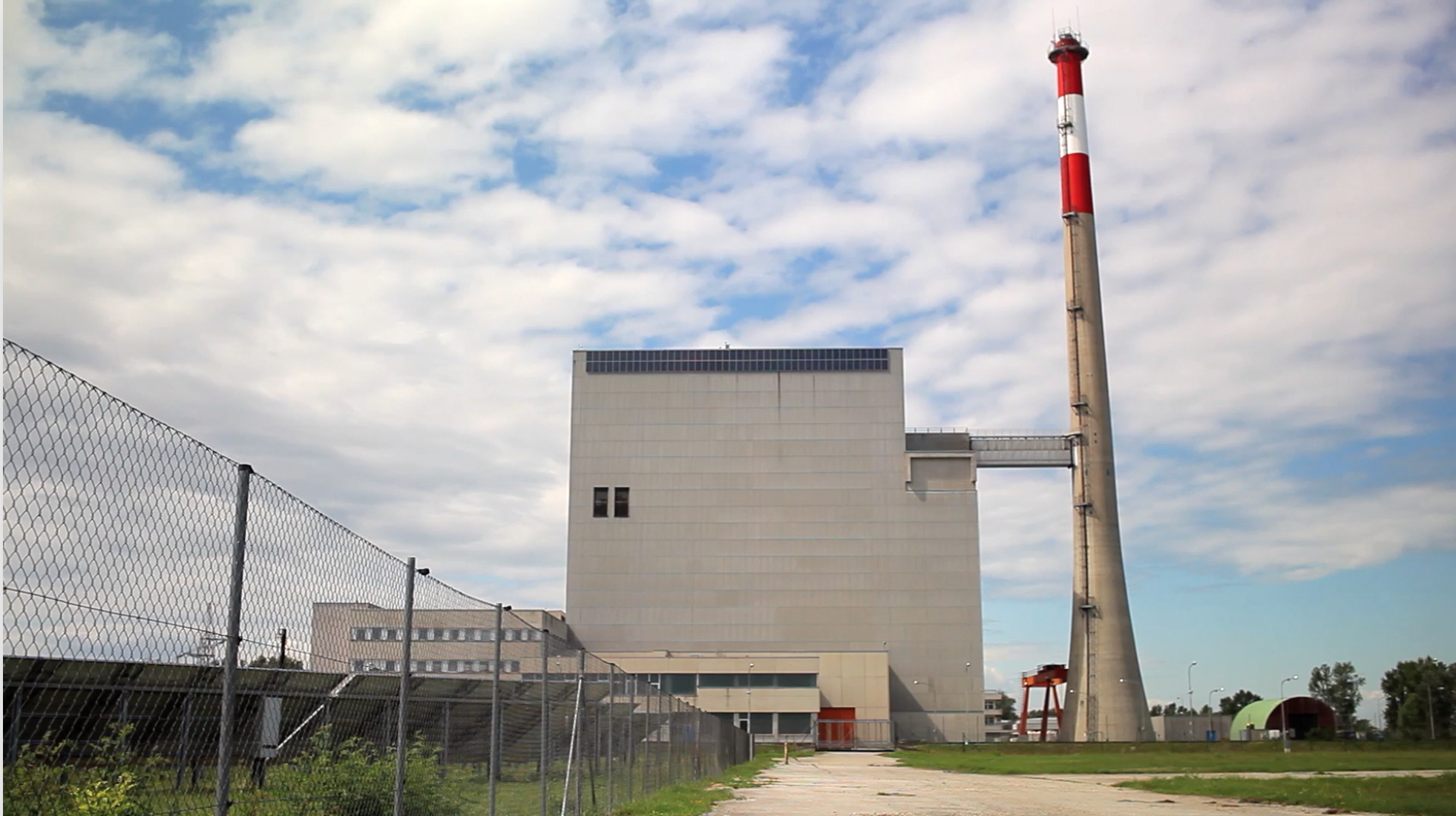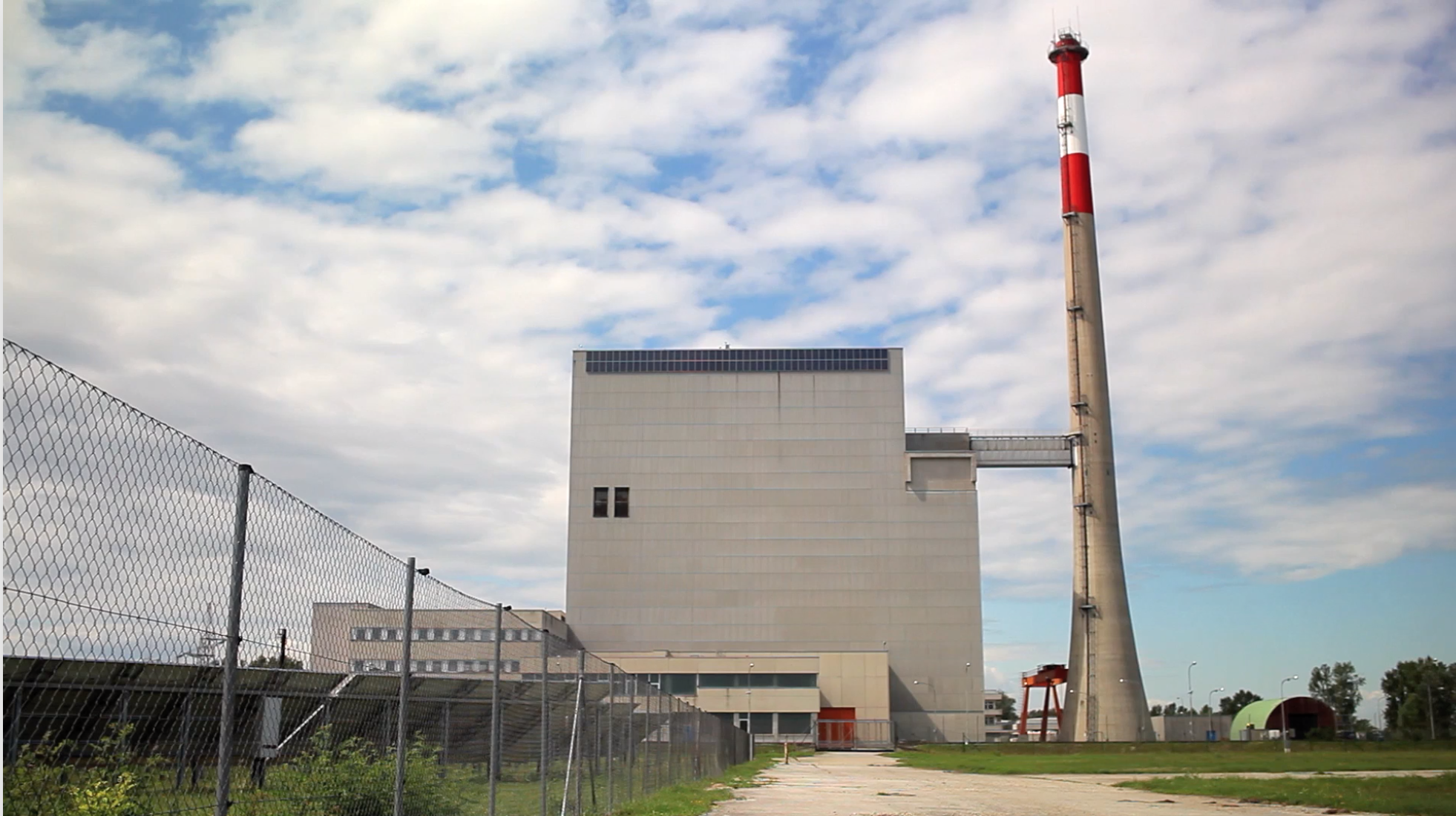 image © Hope Tucker, 2019
We are delighted to announce that the winner of the Swedenborg Film Festival 2019 is Hope Tucker with her film Atomkraftwerk Zwentendorf, as chosen by our guest judge, the novelist Chloe Aridjis.
Following a successful series of visionary feature films (from Carlos Reygadas's Silent Light to Jem Cohen's Museum Hours to John Burgan's Memory of Berlin) our shortlist of ten short films on the theme 'Use and Purpose', curated by Gareth Evans and Nora Foster, was screened at Swedenborg House on Saturday 7 December.
The shortlist comprised: Yuan Kong (I SEE YOU), Nicolas Jimy Awashish (Kanockatonanok), Nick Jordan (Kobbwebjar), Georg Koszulinski (Continents Quiver As Memories Erupt Into Earthflames), Maya Ramsay (Leave or Remain), Alexandra Kaucher (Unrest in Iran), Sista Pratesi (10,000 Years Part III), Hope Tucker (Atomkraftwerk Zwentendorf), Charlotte Pryce (Pwdre Ser: the rot of stars) and Stephanie Barber (Oh My Homeland).
Hope Tucker's winning film Atomkraftwerk Zwentendorf, a documentary film about a nuclear power plant in Austria, is a monument to the power of public protest and the potential of a democratic vote. Tucker transforms what we know as a daily form of narrative through THE OBITUARY PROJECT, a compendium of moving image that gives new life to the antiquated documentary practice of salvage ethnography. Works from the project have screened in festivals including 25fps, Zagreb; Ann Arbor Film Festival; European Media Art Festival, Osnabrück; Images Festival, Toronto; International Film Festival, Rotterdam; Kasseler Documentary Festival; New York Film Festival and Punto de Vista, Pamplona.
Special mention went to two filmmakers. One recipient was Maya Ramsay with her film Leave or Remain, a short film made on a shipwrecked migrant boat. Ramsay works with historically and politically important sites, employing a variety of processes to capture visual histories that would otherwise be lost or unseen.
The other recipient of a special mention was Stephanie Barber, with her film Oh My Homeland. Oh My Homeland meditates on the political implications of the Verdi aria 'O patria mia' (a mournful and complicated love letter to Aida's homeland) in a time in which love of country is hard to muster. Barber's films and videos have screened nationally and internationally in solo and group shows at MOMA, NY; The Tate Modern and The Paris Cinémathèque among other galleries, museums and festivals.
Visit Film Freeway to submit your film to the Swedenborg Film Festival 2020: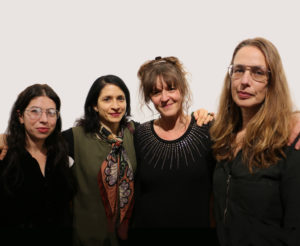 From left: Alexandra Kaucher, Chloe Aridjis, Maya Ramsay and Sista Pratesi. Photo: Alex Rowe