SFF2022 SHORTLISTED FILMMAKERS
Joshua Alexander
All I Ever Wanted, 11:00 mins 
United Kingdom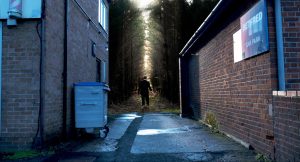 Joshua Alexander's moving image work uses satire and parody to examine the notion of the disintegration of the self in relation to contemporary corporate culture. Previous work screenings include the London Short Film Festival and Whitechapel Gallery. www.enchantedforestplc.com  
---
Cecilia Araneda
The Space Shuttle Challenger, 9:32 mins 
Canada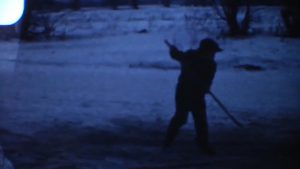 Chilean-Canadian filmmaker Cecilia Araneda holds a BFA (hons) from York University and an MFA from the University of British Colombia. She is a three-time alumna of the fabled Film Farm. Her films have been presented at film festivals and art museums around the world and have been recognized with various national and international distinctions. 
---
Jessica Ashman
Dawta, 7:24 mins 
United Kingdom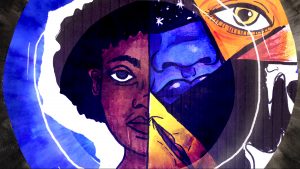 Jessica Ashman is an artist working in animation moving image, music (under the name 'Spirit Sigh'), performance and installation. Her work focuses on creating narratives that explore gender, identity and race, drawing on the wider stories of the Black British diaspora communities she was raised in, Black radical theory and science fiction. 
---
Tommy Becker
The Mirror Neuron (poetry mix), 10:00 mins 
United States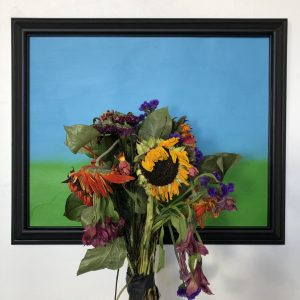 Tommy Becker received his MFA in Film/Video/Performance from California College of Arts where he was awarded 'The All-College Honor Award'. A poet trapped in a camcorder, Becker continues to feed his video, music and poems into his never-ending saga 'TAPE NUMBER ONE'.  He has been an artist in residency at Headlands Centre for The Arts and the Wexner Centre for the Arts. His work has been shared at Bay Area Now 4 at the Yerba Buena Centre for The Arts; Freewaves' 10th Biennial; White Columns; Chicago Underground FF; FILE 2017, Sao Paulo; Ann Arbor FF; and Currents New Media FF. 
---
Anat Ben-David
The Promise of Meat, 10:52 mins 
United States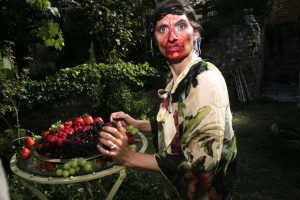 Dr Anat Ben-David's approach to time-based work is founded in musical-composition—arriving out of live improvisation combined with traditional and experimental music and performance methods. Her background in experimental theatre, and as part of band-art collective Chicks On Speed, has led to projects such as Kairos OperaArt at the V&A London (2017). 
---
Christian Carrière and Helen Sear
Electric Eden, 11:55 mins 
Canada & France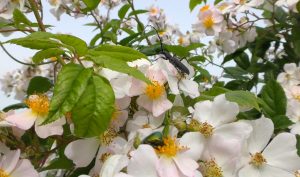 Christian Carrière is a Canadian sound artist, whose work explores the boundaries between sound art and music. He has released several solo and collaborative albums, scored independent films and created sound installations for gallery and museum projects in Canada, Turkey and Denmark. 
Helen Sear is a British artist currently working in France. Interested in magic, realism and the materiality of vision, she uses the lens as both subject and tool. She exhibits internationally and represented Wales at the 56th Venice Biennale in 2015. Her book Era of Solitude was published by Dewi Lewis in 2021. 
---
Mara Chavez
Isthmus, a Narrowing of Land, 06:40 mins 
Mexico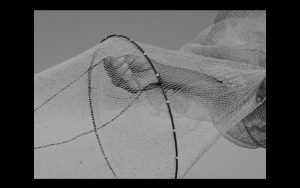 Mara Chavez is an Austrian-Mexican filmmaker and visual artist. Her work combines research and storytelling to create visual narratives which explore the links between ecologies, extraction, memory and migration. 
---
Iolo Edwards
A Grand Day Out, 04:14 mins 
United Kingdom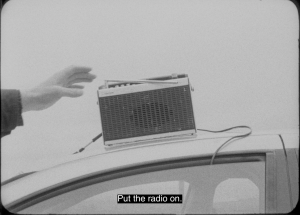 Iolo Edwards (1979) is a Welsh filmmaker living and working in North West Wales. He likes to create his films in a piecemeal fashion, starting first with the visual image, before working in various aural elements such as dialogue (or voiceover), ambient sounds or effects and music. He works primarily with 16mm and in short form, and his two most recent works are A Grand Day Out (2022) and Welsh Motoring Proverbs (2022). 
---
Tessa Garland
glimpsey, 03:06 mins 
United Kingdom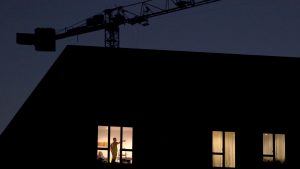 Tessa Garland is a London-based artist who makes experimental films and moving image installations that explore architecture and the urban environment. Her work is framed around ideas about public and private space, surveillance and voyeurism. She is co-curator for the International Biennial of the Moving Image Visions in the Nunnery, Nunnery Gallery, London. 
---
Pawel Kocambasi
The Drummer, 07:00 mins 
Germany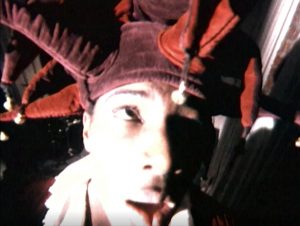 Pawel Kocambasi, alias P.M.Starost, studied German and Polish philology at the University of Heidelberg and film directing at the Film Academy Baden-Württemberg.  
---
Andrew Kötting
THE BUZZ OF THE PAST, 07:28 mins 
United Kingdom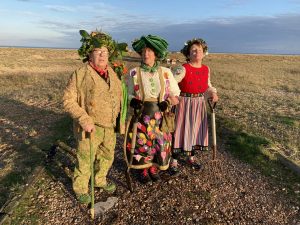 Grew up in Elmstead Woods, received an MA in Fine Art from The Slade, currently lives and works between the seaside in Hastings and the forests of the French Pyrenees. Professor at UCA, creating short films, long films, performances and installations, often in collaboration with his daughter Eden. 
---
Bernd Lützeler
How to Build a House out of Wreckage and Rags, 08:00 mins 
Germany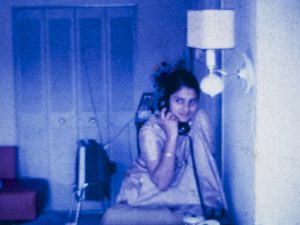 Artist and filmmaker Bernd Lützeler lives and works between Berlin and Mumbai. His works have been shown at festivals worldwide, including Centre Pompidou, Berlinale, Rotterdam, Ann Arbor and many more. He is an active member of the artist-run analogue film lab LaborBerlin. 
---
Diane Nerwen
BOOM, 05:35 mins 
United States

Diane Nerwen is a video artist and art educator. Her work has been shown internationally at the Museum of Modern Art, the Guggenheim Museum, Carriage Trade Gallery and the Tate Modern. She was awarded a DAAD Artist in Residence Fellowship in Berlin in 2001. Nerwen was born in Montreal and lives in Brooklyn, New York.  
---
Charlie Osborne
BURY-MAN-LANE, 11:00 mins 
United Kingdom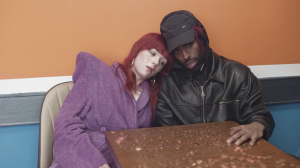 Charlie Osborne is a London-based artist who works across film, performance, sculpture and sound inspired by her Welsh background. She has exhibited through Matt's Gallery and alongside artists such as Mica Levi & Ryan Trecartin. She is currently on the ICA/Condition's Studio Programme. 
---
Parlour Collective
Scenes, Overhead, 19:32 mins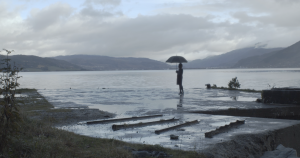 The Parlour Collective are a group of artists who explore the relationships between the psychological and somatic aspects of the human relationship with landscape. Using performance and film, they aim to trace out the intersecting tensions of narrative, ambience, body and place through acts of play and physicality that respond directly to the immediate environments we inhabit. The Parlour Collective has produced works across the world in spaces ranging from operating theatres to small islands. 
---
Hiroya Sakurai
The Stream XII, 03:57 mins 
Japan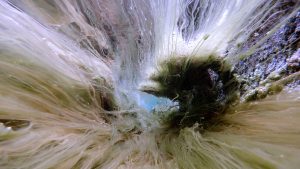 Hiroya Sakurai was born in Yokohama, Japan. His exhibitions include Sydney Biennale (1982), Postwar Art in Japan, The Getty Center, USA (2007). Sakurai's work can be found in the collections of National Gallery of Canada and J Paul Getty Trust. Sakurai was awarded at Ann Arbor Film Festival, USA (2018). 
---
Mahenderpal Sorya
Saeculum., 03:29 mins 
United Kingdom

Mahenderpal Sorya is an artist with an interest in essay film making and autoethnographic methodologies for engaging with archive material. His work explores themes of personal & collective diasporic memory, transgenerational trauma and the relationship between trauma and film spectatorship. 
---
John Strutton
I Hagstone, 06:12 mins 
United Kingdom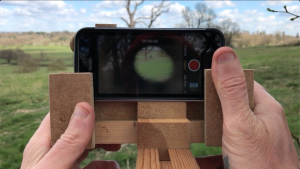 John Strutton is a visual artist who has shown internationally in museums, galleries and film festivals, as well as a musician and sound artist that writes and performs with collaborators under the names 'Arthur Brick' and 'Original Copy'. He is currently Senior Tutor in Painting at the RCA and lives and works in London. 
---
Julieta Tetelbaum
Black Chalk, 07:56 mins 
Argentina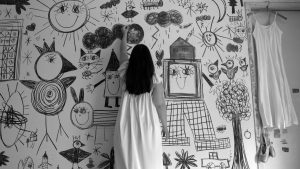 Julieta Tetelbaum (Buenos Aires, 1990) is a film director, cinematographer, screenwriter and choreographer based in London. The main themes of her work are gender, feminism, childhood, violence, intimacy and sexuality. Her short films entitled The Misfortune of Femininity (2020) Wake Up! It's Yesterday (2021) and Black Chalk (2022) are part of the official collection of the Library of Congress of the Argentine Nation and have been officially selected at international film festivals and screened in several cities around the world. 
---
Janelle VanderKelen
Language Unknown, 06:10 mins 
United States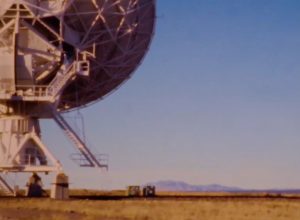 Janelle VanderKelen is an artist, curator and educator currently based in Milwaukee, Wisconsin. Her films and intermedia installations imagine alternative acts of relation between imperfect bodies (human, vegetal, geological or otherwise) and make visible the agency of plants through experimental time-based media processes. 
---
Erin Weisgerber
Dans les cieux et sur la terre, 11:38 mins 
Canada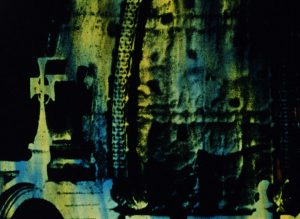 Erin Weisgerber manipulates the photographic, chemical and material properties of analog film to transform the world framed through her camera, creating installations, performances and short films that exist between figuration and abstraction, external vision and internal landscape. 
---
Elias ZX
Last Known Interview with Zachary Weinstein (100 Years Old), 08:00 mins 
United States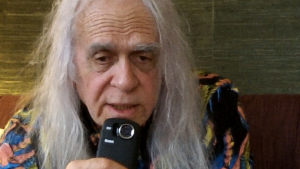 Elias ZX is a filmmaker, producer and curator based out of Brooklyn, New York. Their work has been featured in Academy-Award qualifying film festivals and in 2020 they founded the Long Distance Film Festival, a quarantine project meant to unite filmmakers around the world beyond genre lines.