Description
Originating in a memorable and discursive evening held at Swedenborg House in October 2015, and inspired by Swedenborg's private journal of dreams written between 1743-4, An Evening of Dreams brings together six major authors to examine the role of dreams and dreaming in their practice. The volume begins with a discussion of the relation between dreaming and poetry, and is followed, via a broad range of literary themes and approaches, by talks on dreaming and language, dream interpretation and psychoanalysis, dreaming as a literary space and dreaming and blindness.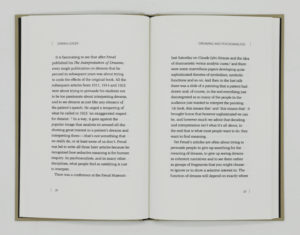 Author bios
CHLOE ARIDJIS is a London-based writer and winner of the Prix du Premier Roman Étranger in France. Her works include Topografía de lo insólito (Fondo de Cultura Económica, 2005), and the novels Book of Clouds (Grove Press, 2009) and Asunder (Chatto & Windus, 2013).
HOMERO ARIDJIS is a poet, writer, environmental activist, former ambassador and President Emeritus of PEN International. His works include 1492: The Life and Times of Juan Cabezón of Castile (Summit Books, 1991), Eyes to See Otherwise (Carcanet Press, 2001), Solar Poems (City Lights, 2010), Time of Angels (City Lights, 2012) and An Angel Speaks (The Swedenborg Society, 2015).
EVA HOFFMAN is a writer, academic and a former editor at The New York Times. Her works include Lost in Translation (E P Dutton, 1989), Exit into History (Minerva, 1993), The Secret (Secker and Warburg, 2001), After Such Knowledge (Secker and Warburg, 2004), Illuminations (Harvill Secker, 2008), and How to be Bored (Pan Macmillan, 2016).
DARIAN LEADER is a writer, psychoanalyst, and a founding member of the Centre for Freudian Analysis and Research in London. His works include Why Do Women Write More Letters Than They Post? (Faber and Faber, 1996), Freud's Footnotes (Faber and Faber, 2000), The New Black (Penguin, 2008), What is Madness? (Penguin, 2011) and Hands (Penguin, 2016).
TOM MCCARTHY is a novelist, artist, literary critic and a recipient of the Windham-Campbell Literature Prize. His works include Remainder (Metronome Press, 2005), Men in Space (Alma Books, 2007), C (Vintage, 2010), Satin Island (Knopf, 2015), and Typewriters, Bombs, Jellyfish: Essays (New York Review of Books, 2017).
SELINA MILLS is a writer and broadcaster. She has previously written for The Daily Telegraph, The Spectator, The Times, The Financial Times and The Observer, and she was awarded the 2009 Royal Society of Literature Jerwood Award for Non-Fiction. Her book Life Unseen: The Story of Blindness will be published in 2018.
Swedenborg Archive series
An Evening of Dreams is the fifth in series of Swedenborg archive pocket books. Edited by Stephen McNeilly, and drawing on miscellaneous material from the Swedenborg archives, the aim of the series is to make available in printed form, lectures, interviews and other unique items that would otherwise remain unseen by a broader audience.