Description
HOMERO ARIDJIS is widely regarded as Mexico's greatest living poet. His work has been translated into numerous languages and he has received critical praise from artists and writers such as Luis Buñuel, Yves Bonnefoy, Octavio Paz and Jorge Luis Borges. The 17 poems selected in this volume, brought together to offer an introduction to a body of work spanning 30 years, are selected by the author himself and contain one published in English for the first time. An Angel Speaks features an essay on Homero's work and impact by Nobel Prize winner J M G Le Clézio (who famously mentioned Swedenborg in his 2008 Nobel lecture). The book also includes a transcript of a Q&A, held at Swedenborg Hall in 2011, in which Homero discusses the inspiration behind his work, his groundbreaking environmental activism and also his key influences.
Aridjis is the author of over 40 works, including poetry, novels, plays and several books for children. He has twice been awarded a Guggenheim Fellowship and has won many other awards including the Xavier Villaurrutia Prize, the Grinzane Cavour Prize, and the Prix Roger Caillois. He has twice served as President of PEN International, and is a former Mexican ambassador to UNESCO. In 1985 he founded the Group of 100, an environmental association of prominent artists and intellectuals, that has included Leonora Carrington, Juan Rulfo and Gabriel Garcia Marquez. Since then he has become one of Latin America's leading environmental activists.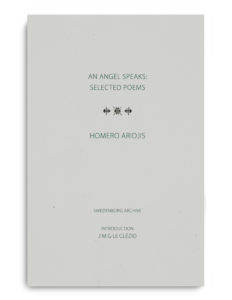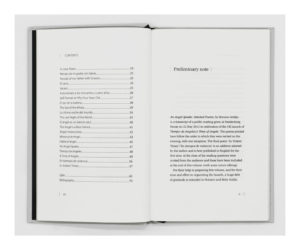 Swedenborg Archive series
An Angel Speaks: Selected Poems is the third in series of Swedenborg archive pocket books. Edited by Stephen McNeilly, and drawing on miscellaneous material from the Swedenborg archives, the aim of the series is to make available in printed form, lectures, interviews and other unique items that would otherwise remain unseen by a broader audience.