Description
Swedenborg's Spiritual Diary is possibly the most comprehensive study of the human mind and its relation to the spiritual world ever published. It was first published in Latin, in 1843, seventy-one years after the author's death, and contains entries scribbled in the margins of another work.
W B Yeats wrote: 'One day I opened The Spiritual Diary of Swedenborg, which I had not taken down for twenty years, and found all there…'
Volume 1 contains an introductory essay by Jorge Luis Borges and covers the entries numbered §§1-1538.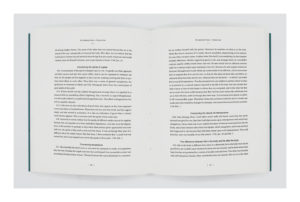 Volume Two
Volume 2 covers the entries numbered §§1539-3240.
Format: Paperback
Pages: 494
Translator: George Bush | John H Smithson
Editor: Stephen McNeilly
Publisher: The Swedenborg Society
Dimensions: 190 x 230 mm
Language: English
Place of publication: London, UK
Date of publication: 2002
ISBN: 0-85448-133-8
£23.95
Volume Three
Volume 3 covers the entries numbered §§3241-4544.
Format: Paperback
Pages: 451
Translator: George Bush | John H Smithson
Editor: Stephen McNeilly
Publisher: The Swedenborg Society
Dimensions: 190 x 230 mm
Language: English
Place of publication: London, UK
Date of publication: 2003
ISBN: 0-85448-135-4
£23.95