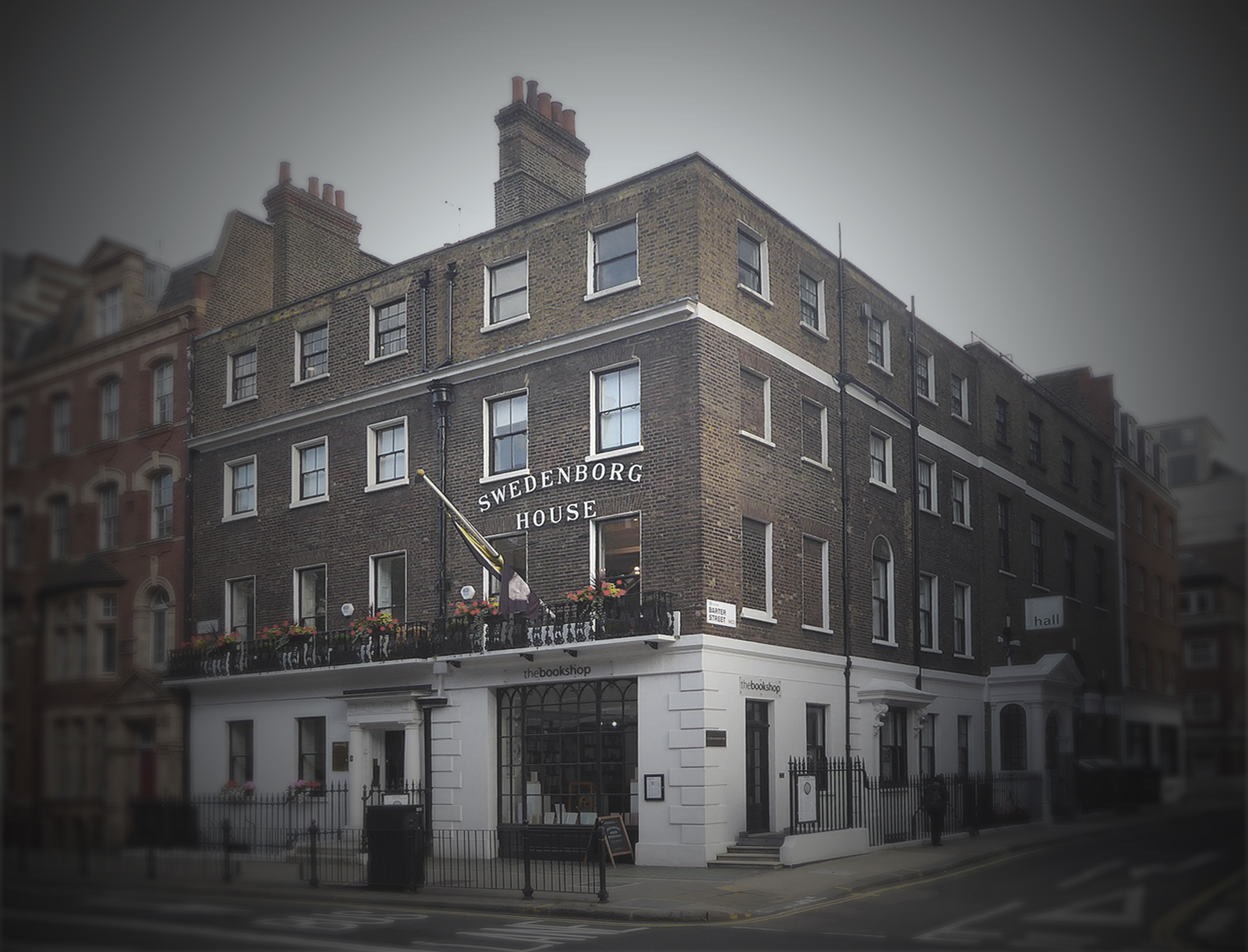 Swedenborg House is the headquarters of the Swedenborg Society and a Grade II listed building. It holds a bookshop, reading rooms, a unique historical archive and library (with a rare collection or artefacts) and Swedenborg Hall: a stunning neoclassical lecture theatre.
Built around 1760, Swedenborg House was originally two dwelling houses and part of the Bedford Estate. It has since had a variety of uses (it was a brewery warehouse between 1914 and 1924) before the freehold was acquired by the Swedenborg Society in 1924.  The building was extensively refurbished and enlarged in 1925/26 and has been the headquarters of the Swedenborg Society since then.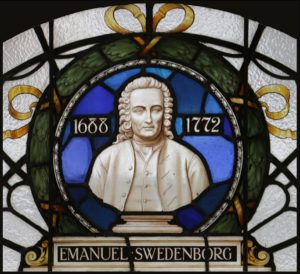 EXHIBITIONS, LECTURE AND CONFERENCES
In addition to providing a lecture and conference programme featuring writers, academics and commentators from a variety of backgrounds (previous speakers have included A S Byatt, Roy Foster and Marina Warner), Swedenborg House also stages exhibitions, an annual film festival, and an artist residency. Previous exhibitions at Swedenborg House have included Turner Prize winner Jeremy Deller, Bridget Smith, Jeremy Millar, Iain Sinclair and Brian Catling. Our education service caters for primary school children through drawing workshops; adult and older learning groups through lectures, seminars, book clubs and reading groups; and postgraduate research through PhD scholarships. 
MUSEUM, LIBRARY AND ARCHIVE
The Swedenborg House museum cares for a unique collection of rare historical artefacts. The museum has a broad range of research resources including individual items relating to D T Suzuki, S T Coleridge, John Flaxman and J J G Wilkinson; plus personal effects once owned by Swedenborg himself. Only a small portion of items from the collection are on permanent display throughout the house. The rest of the collection can be viewed by appointment.
An extensive library is also housed throughout the building. The library is free to all members and material can be viewed by appointment with the librarian. Its current holdings include the most comprehensive collection in the world of editions of Swedenborg's works (in 40 languages); a large library of 19th-century books; an archive of photographs and lantern slides; rare individual letters and other ephemera; a comprehensive selection of 19th-century periodical; and a large variety of books about Swedenborg.
Help support the important work at Swedenborg House by becoming a Friend or a Member.
Swedenborg Hall is available for private hire. For further details follow the button to our Room Hire page.
Charity registration number: 209172