The Swedenborg Society runs a 3 month internship programme, giving opportunities for individuals to gain publishing, library, event, publicity, archival or bookseller experience. Internships are normally part time and paid at the London living wage. As a small, tight-knit organization, there is much scope for vital work experience. Submission of a current CV or an outline of relevant interests/qualifications is recommended when applying for this programme. Applicants must have the right to work in the UK. Note that applications subject to availability. 
If you are interested in applying for an internship at Swedenborg House, please do not hesitate to contact us via email or phone 0207 405 7986. We look forward to hearing from you.
Internship Review, December 2019 by Alexander Rowe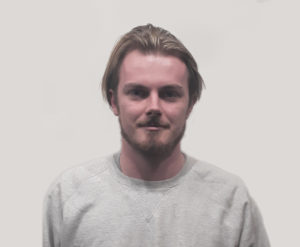 My discovery of Swedenborg House and the resulting internship came to fruition on a sunny but cold winter's day last year. By chance, I stumbled into the warmth of the bookshop, and I soon found myself eagerly enquiring as to whether the Swedenborg Society had any positions or work available. Despite having never heard of Emanuel Swedenborg, my enthusiasm and interest in literature and science coupled with my curiosity as to what went on within this interesting, grade II listed building soon took hold and shortly after I found myself applying for an internship within the Society. Fast forward to the present day and I am currently nearing the end of my 3 month contract, which has seen me work upon a variety of interesting projects, from writing book reviews for publications to proofreading various essays and documents.
The office in which these projects have been undertaken during my internship has a calm and welcoming atmosphere, which mirrors the attitudes of the staff that work within it and I have found the work to be engaging and believe myself to have learnt a lot about the Swedenborg Society and Emanuel Swedenborg. Despite now having been a part of activities, events and publications with the Swedenborg Society for nearly a year as part of my internship, I still feel that Emanuel Swedenborg has many secrets and quirks that I am yet to discover and I have learned to expect the unexpected. Whether I am typing up an essay or whether I am proofreading through a manuscript, preparing it for publication, I know that one thing is for certain; my chance entrance into the bookshop has led to far more then I could ever have expected.