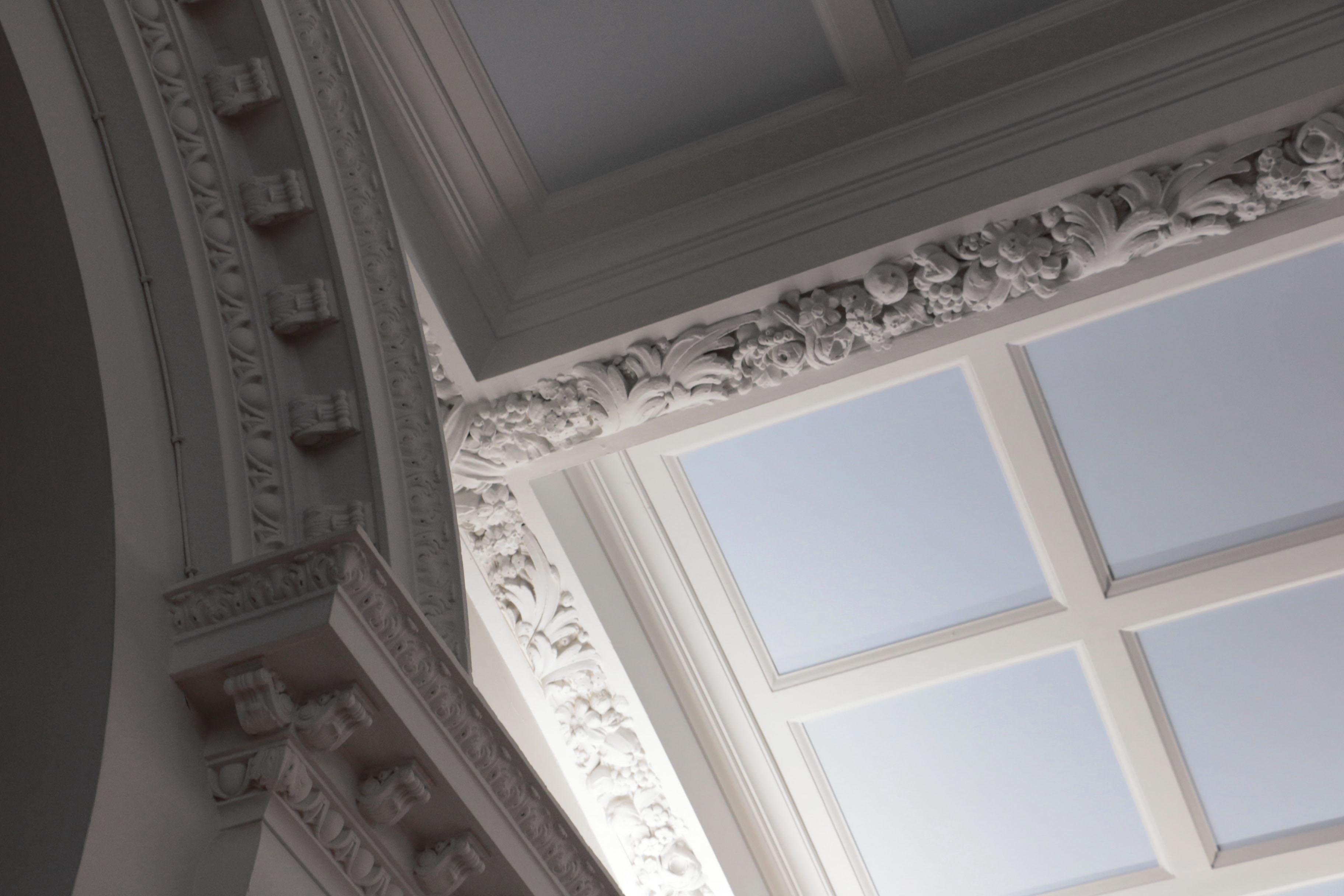 Our Hall and Wynter Room are in frequent use by hirers. Please bear in mind the following points:
SERVING WINE, BEER & SOFT DRINKS
These may be served at events but Swedenborg House does not have a licence and you cannot charge for drinks.  There are trestle tables at the back of the Hall that can be used for serving drinks.  Glasses are not supplied.  The capacity of the Hall is 100 people.  If you are expecting numbers approaching 100, please note that it may not be feasible to serve drinks because of the limited size of the Hall. Under no circumstances can we store these or any other hirers' property in Swedenborg House overnight.
USE OF EQUIPMENT
We have a digital projector, slide projector and overhead projector for hire; together with portable screens and extension leads for the Wynter Room and Gardiner Room. If you wish to use our projection, sound or lighting equipment please consult our office as soon as practicable. Under no circumstances can any hirer's equipment be left in Swedenborg House overnight.
USE OF KITCHEN 
The Kitchen in the basement may be hired at an additional charge of £20.00 + VAT per session.  The Kitchen contains crockery, a fridge, microwave, large urn and facilities for making tea and coffee. Hirers must bring their own supplies. It is not suitable for extensive catering and must not be used by outside caterers.  Please make sure that any crockery used is washed up and put away after use. The Kitchen must be left as it was found. It is important to note that there may be other hirers using the Kitchen when you are. Hiring of the Kitchen does not give you sole use of it. There are written instructions for use of the large urn. These must be adhered to strictly.
WHEELCHAIR ACCESS
There is wheelchair access into the Hall via our bookshop and a disabled toilet on the ground floor. If a wheelchair user is coming to your event, please notify us in advance.
GENERAL
Swedenborg House provides facilities for lectures, book launches and classes. There is a Steinway upright piano in the Hall which can be hired for evening and Saturday events. If you wish to bring other musical instruments to be played at your event please contact admin@swedenborg.org.uk in advance. If you damage any of the Society's property or equipment you will be charged for the cost of repair or replacement. There are three hiring sessions:
9:00am to 1:00pm
1:00pm to 6:00pm
6:00pm to 10:00pm (weekdays only)
If you wish to hire for a period that overlaps any of these periods you will need to book for the longer period e.g. 9:00am to 6:00pm or 1:00pm to 10:00pm.  On weekday evenings the doors are locked at 10:00pm and hirers must vacate the building by then. We do not hire out rooms on Sundays or Bank Holidays (including Saturdays on Bank Holiday weekends).
START TIMES
Hirers please note that access to rooms is from the start time of the session hired only. If you require time to set-up or prepare please factor this into the start time of your meetings. At the Society's discretion, and dependent on other bookings, an additional hour either side of each session can be booked at reduced terms. Please contact via email for further details.
For all events please enter the building via the side door on Barter Street.