Description
First written in Swedish over 200 years ago, Carl Robsahm's Memoirs of Swedenborg is without doubt the most compelling eyewitness account of Emanuel Swedenborg to be published in any language. Drawing on reminiscences from his own long-standing friendship, as well as information from reliable witnesses and other associates, Robsahm offers a picture of Swedenborg as a man of intelligence and humour. Rich in detail and generosity, this memoir is now a classic in its own right and the primary resource for all subsequent biographers.
The current edition—selected and edited by Stephen McNeilly and revised and annotated by the Swedish scholar Anders Hallengren—contains eight other historical documents and eyewitness accounts, three of which are from the hand of Swedenborg himself. Taken together these intimate testimonies and autobiographical fragments offer an unparalleled insight into the life and character of the man Jorge Luis Borges once described as 'the most extraordinary man in recorded history'.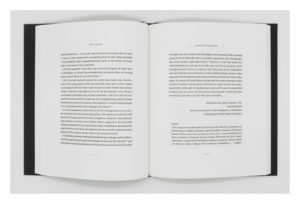 Also in the series
MEMOIRS OF SWEDENBORG AND OTHER DOCUMENTS is the second in a series of historical studies exploring the life, influence and thought of the Swedish mystic and philosopher Emanuel Swedenborg (1688-1772). The first volume is entitled Swedenborg: Introducing the Mystic and is a revised edition of Ralph Waldo Emerson's famous 1845 lecture on Swedenborg from his volume Representative Men.
Author Bio
CARL ROBSAHM (1735-94) was an accountant in a department of the Swedish Riksbank, and a close friend and neighbour of Swedenborg since his youth. As a well-respected official in Sweden's central bank he rose in the ranks, received awards for thoroughness, fidelity and precision in service, and was finally promoted to Commissioner Plenipotentiary in 1786. His Memoirs of Swedenborg was begun not long after Swedenborg died in 1772, and is thought to have been given its final form at the tenth anniversary of Swedenborg's death. Robsahm was involved in the founding of the Exegetic ad Philanthropic Society in 1786, the first Swedenborg Society in Sweden, whose primary aim was to translate and distribute Swedenborg's theological works. The version of the Memoirs printed here is accompanied by eight other unique historical documents: three from the hand of Swedenborg and five other eyewitness accounts.
ebook
Memoirs of Swedenborg by Carl Robsahm | Emanuel Swedenborg (2011) is available as an ebook. Purchase for Kindle or as an epub from the Swedenborg Foundation website.