Description
This bestselling and critically acclaimed biography is the first major study of Swedenborg in over 50 years. 'Swedenborg [is] the wonderful restorer of the long lost secret', writes Peter Ackroyd in his Blake. 'And what was the secret? It is the opening of the gate. It is the sure knowledge that nature and the material world are the vessels of eternity.'
Beautifully designed and illustrated throughout, Bergquist follows this theme and offers the ideal introduction to Swedenborg and the period in which he lived.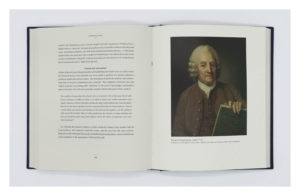 Author Bio
LARS BERGQUIST, born 1930, is a writer and former diplomat. His diplomatic postings invalid Paris, Moscow, Warsaw, London, Peking and Rome (the Holy See). He studied Law at Lund University, Sweden and Yale University, USA. He has a Masters Degree in Law and a Ph.D. h.c.
From 1993-7 he was President of the National Council of Culture, Sweden, and in 2003 he was Secretary General of the Swedish 700 year Jubilee of Saint Brigit. He has published novels and diaries in Swedish and, in English, several books on Emanuel Swedenborg, among them Swedenborg's Dream Diary (2001). He has also translated Chinese, Italian and French poetry and prose into Swedish. His is married to the painter Gunvor Bergquist and has three children: Mats, a painter in Marostica, Italy; Eva, an official in the Swedish Ministry of Culture, Stockholm; and Karl, an official in the European Council for Space, Paris.
Lars's essay 'Subjectivity and Truth: Strindberg and Swedenborg' appears in In Search of the Absolute: Essays on Swedenborg and Literature (2004).