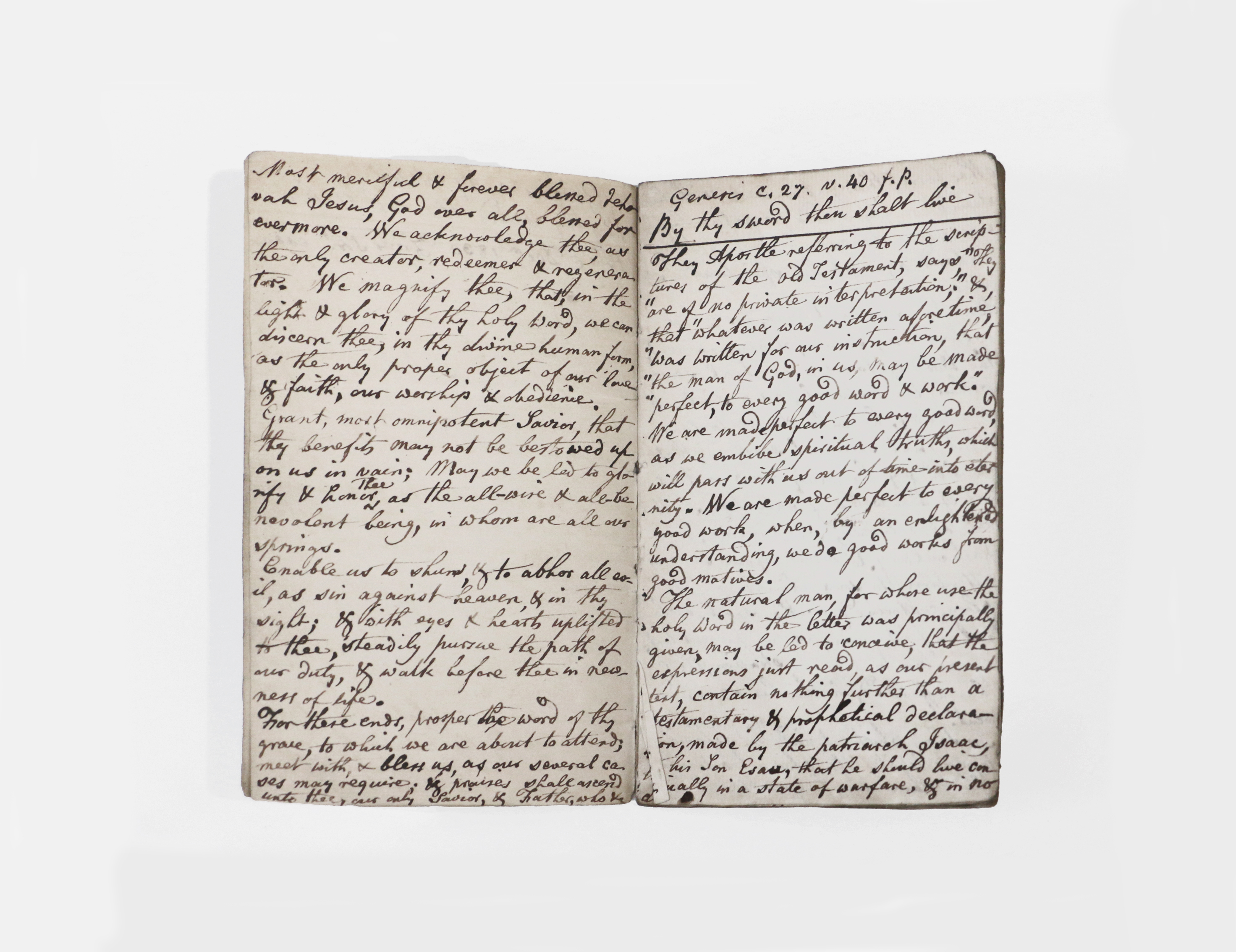 THE COLLATERAL COLLECTION is the fastest-growing part of the library, bearing testament to the great amount of ongoing scholarship and research on Swedenborg and his impact. It also charts the many different types of written responses to Swedenborg, from academic studies to novels, poetry, memoirs, self-help books and dogmatic tracts. Janus-faced, the Collateral Collection looks backwards and forwards at the same time, its contents reflecting the influences upon Swedenborg by his predecessors and contemporaries (many of the early volumes match titles in Swedenborg's own library) as well as the influence Swedenborg has had upon others.
Titles in this section range from early editions of George Berkeley's Siris, John Flaxman's Lectures on Sculpture, Isaac Pitman's Reminisensez ov the Erli Leif ov Ser Eizak Pitman and Carl Bernhard Wadström's Observations on the Slave Trade, amongst others, to current literature, including titles by authors such as Peter Ackroyd, Czeslaw Milosz and Raymond Moody.
This collection is catalogued according to the following subdivisions:
S.1. General – Studies of Swedenborg and his influence; works by people influenced by Swedenborg; works on Swedenborgian themes.
S.2. Biographies – Biographies and monographs on people influenced by Swedenborg; contemporaries of Swedenborg; and people who were an influence upon Swedenborg.
S.3. Histories – Includes histories of religious and social movements and of church buildings and congregations, with particular emphasis on those of the New Church.
S.4. Pamphlets & Sermons – Pamphlets and sermons of New Church ministers and Swedenborgian clergymen, primarily dating from the nineteenth century.
S.5. Liturgies & Church Music – Liturgies, hymns, church music and catechisms.
S.6. Bibles & Testaments – Editions and translations of the Bible and its individual books.
S.7. Old Church Theology, Philosophy, Occult – Works of and about theology, philosophy, mysticism and the occult.
S.8. Physical Sciences –Scientific works, predominantly on anatomical subjects, including many seventeenth- and eighteenth-century books referenced by Swedenborg.
S.9. Reference; Miscellaneous – Dictionaries, grammars, encyclopaedias, and concordances. Also works giving a background to the Enlightenment period in which Swedenborg lived.
S.10. Mixed Media – Reel-to-reel, tapes, cassettes, DVDs, CDs, CD-ROMs, reels of film.
The Collateral Collection is housed in the Administrator's office and the Marchant Room. Rarer and more valuable items are stored in the strong room and part of the Collection is housed in the Society's publishing office.