Description
Swedenborg's influence throughout Western literature is both pervasive and multilateral. This volume of essays reflects the myriad ways in which artists have found the Swedenborgian universe compatible with their own vision. The volume centres on W B Yeats's seminal essay on Swedenborg, written after the Irish poet rediscovered the Spiritual Diary and Heaven and Hell. In poetical prose, Yeats describes Swedenborg's afterlife in Blakean terms: a hidden reality of 'angels widening and deepening our consciousness at will'.
Yeats's reading of Swedenborg was arguably inspired by the Irish writer of Gothic fiction, Sheridan Le Fanu, and elsewhere in this volume Adelheid Kegler expores Le Fanu's enchanting symbolist landscapes and their relation to Swedenborgian ideas. There is also included an essay by Arthur Conan Doyle who explains his own attraction to Swedenborg—as a Victorian Spiritualist; and Gary Lachman focuses on the influence of Swedenborg on Charles Baudelaire and Edgar Allan Poe.
Drawing together a broad range of perspectives and approaches, this volume presents a prism of imaginative perspectives on Swedenborg and leaves one inspired to read more. It is highly recommended for lovers and students of literature.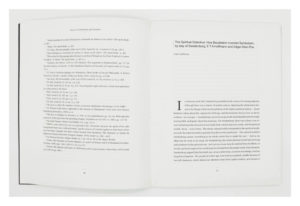 table of contents
Preface  Stephen McNeilly
1—Swedenborg, Mediums and the Desolate Places  W B Yeats
2—The Spiritual Detective: How Baudelaire invented Symbolism, by way of Swedenborg, E T A Hoffmann and Edgar Allan Poe  Gary Lachman
3—Elements of Swedenborgian Thought in Symbolist Landscapes:
with reference to Sheridan Le Fanu and George MacDonald  Adelheid Kegler
4—Eros and the Unknown Victorian: Coventry Patmore and Swedenborg  Richard Lines
5—Space: the Final Frontier. O V de Lubicz Milosz and Swedenborg  Gary Lachman
6—The Story of Swedenborg  Arthur Conan Doyle
ebook
Between Method and Madness: essays on Swedenborg and Literature edited by Stephen McNeilly (2005) is available as an ebook. Purchase for Kindle, or as an epub from the Swedenborg Foundation website.