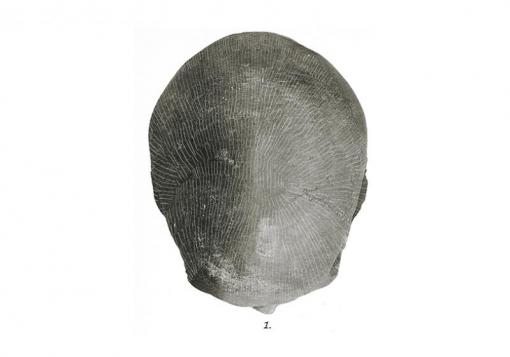 EVENT: AD CAPUT CAPITIS
DATE: 18th October 2017 - 20th October 2017
TIME: 10.00 am-5.00 pm, Mon-Fri
VENUE: Swedenborg House
ARTIST/S: Iain Sinclair | Jeremy Millar | Colin Dickey
CURATOR/S: Stephen McNeilly
TALKS & OPENING: 19th October 2017, 6.00-9.00 pm
the lost skulls of Swedenborg | Iain Sinclair | Jeremy Millar | Colin Dickey
Exhibition of items from the Swedenborg Archive and talks by Iain Sinclair and Colin Dickey
Swedenborg's skull has long been an object of mystery, intrigue and misappropriation. Stolen twice from his coffin in London, it was later replaced with a 'ringer'. This in turn was only discovered when the real skull resurfaced in Swansea during the 1950s. It was later put up for auction at Sothebys, and over the years both skulls have been the subject of intense literary focus, giving rise to numerous poems, essays, books, replicas and eulogies.
Organized in conjunction with the Bloomsbury Festival ad caput capitis: the lost skulls of Swedenborg offers an opportunity to explore rare and previously unseen items from the Swedenborg Archive that bear witness to this uncommon story. There will also be new works by the artist Jeremy Millar. To accompany the exhibition London writer Iain Sinclair and author Colin Dickey will each speak of their own work, both literary and academic, in relation to the lost skulls Swedenborg.
IAIN SINCLAIR is a writer, poet and filmmaker known as a chronicler and critic of ever-changing contemporary London. His works include Downriver; London Orbital; Blake's London; Swimming to Heaven; and The Last London: True Fictions from an Unreal City.
COLIN DICKEY is a US writer, speaker and academic who contributes regularly to LA Review of Books and Lapham's Quarterly. His works include Cranioklepty: Grave Robbing and the Search for Genius; Afterlives of the Saints: Stories from the Ends of Faith; and Ghostland: An American History in Haunted Places.
JEREMY MILLAR is an artist, writer, curator and senior tutor at the Royal College of Art, London. His recent solo exhibitions include M/W, Muzeum Stzuki, Lodz; XDO XOL, Whitstable Biennale (both 2014); and The Oblate, Southampton City Art Gallery (2013).
STEPHEN MCNEILLY is Museum Director at the Swedenborg Society and series editor of the Swedenborg Archive series. For the Swedenborg Society he has curated Now It is Permitted: 24 Wayside Pulpits (2016) (with Bridget Smith), Swedenborg House: Fourteen Interventions (2010) and D T Suzuki: an exhibition of manuscripts, letters and other items (2012)