Description
Written in 1734.
During the printing of The Principia, Swedenborg continued his investigations into the origins of the finite in the infinite by writing and printing The Infinite. Divided into two parts, the first part sees Swedenborg place his arguments in the context of rational metaphysics, stating that man is the final cause of Creation as he is able to acknowledge the infinite (i.e., God); and that the nexus between the finite and infinite is Christ. The second part, written in response to Descartes, Wolff and Leibniz, tackles the interaction between the soul and the body, a subject that Swedenborg would return to repeatedly.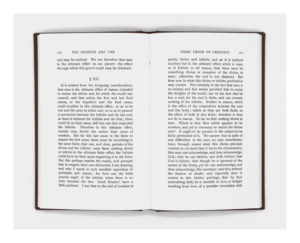 Additional Information
A reprint of the Swedenborg Society's 1847 edition, a translation by J J G Wilkinson of Prodromus Philosophiae Ratiocinantis de Infinito.
Contributors
This edition includes an Introduction by Lewis F Hite.