Description
A talk by the Society's President on Swedenborg's philosophy of love, originally given at the Swedenborg Birthday Meeting 2012.
The most important part of Swedenborg's philosophy has never been termed a doctrine: the 'Doctrine of Love', which, according to Swedenborg, is the foundation proper of faith and knowledge. Like the 'Commandment of Love' this principle supersedes and overrides all other rules. In effect, it is more important what you do than what you believe, and goodness is more important than faith because the truths of faith are closed to the uncharitable. Caritas or 'charity' is the royal road to wisdom and also has an intrinsic value, since facere bonum or 'doing good' and making other people happy is forever the highest joy of our lives and is its own reward.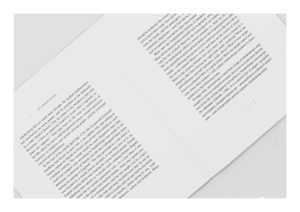 Author bio
ANDERS HALLENGREN is a Swedish author and scholar, a Harvard alumnus, and a Fellow of the Linnean Society of London. He received a doctorate for a dissertation on R W Emerson's philosophy (The Code of Concord, 1994) and is an Associate Professor and Fellow of Stockholm University. The author of many books, including Gallery of Mirrors: Reflections on Swedenborgian Thought (Swedenborg Foundation, 1998) he is also the English translator of Swedenborg's Dream Diary and other works. He has provided the revised translation of—and an introduction to—Carl Robsham's Memoirs of Swedenborg and Other Documents, a recent publication by the Swedenborg Society. A prolific essayist and also a poet, Hallengren was awarded a prize by the Swedish Academy in 2008. In 2009 he lectured at the Swedenborg Association of Australia, the Hurstville Society, and the Linnean Society of New South Wales. He is currently translating a series of lectures on botany delivered by Carl Linneaus in the mid-1700s, a work commissioned by The Royal Swedish Academy of Letters.