Description
Part research document, part lecture transcript, part diary entry and part archive intervention, Several Clouds Colliding reconstructs and reflects on the extraordinary events surrounding an exhibition and performance by Iain Sinclair and Brian Catling at Swedenborg House in 2010. The volume also includes photographs by Anonymous Bosch, and is published in conjunction with BookWorks. Printed in an edition of 1600, hardcover, with foil blocking on front cover, with b/w and colour images throughout.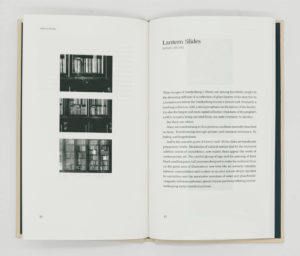 Author Bios
IAIN SINCLAIR has lived in and written about London since 1969. A renowned essayist and writer of fiction, Iain's early work consisted mostly of poetry which he published on his own small press, Albion Village Press. His novels include Downriver (winner of the James Tait Black Prize and the Encore Prize), Radon Daughters, Landor's Tower and Dining on Stones (shortlisted for the Ondaatje Prize). Non-fiction books, exploring the myth and matter of London, include Lights Out for the Territory, London Orbital, Hackney, that Rose-Red Empire and most recently Ghost Milk: Calling Time on the Grand Project.
BRIAN CATLING, RA, is a renowned author, sculptor, poet, novelist, film maker and performance artist. He is Professor of Fine Art at The Ruskin School of Drawing and Fine Art, Oxford and has been exhibiting internationally since the 1970's. He is currently completing his celebrated The Vorrh trilogy, but he has also published a number of other books, including Bobby Awl (2007), The Blindings (1995) and The Stumbling Block, Its Index (1990). He has worked extensively with Iain Sinclair on a number of projects. In 2001 he co founded the international performance collective WitW.
Swedenborg Archive series
Several Clouds Colliding is part of a series of Swedenborg archive pocket books. Edited by Stephen McNeilly, and drawing on miscellaneous material from the Swedenborg archives, the aim of the series is to make available in printed form, lectures, interviews and other unique items that would otherwise remain unseen by a broader audience.