Description
These two works, published here together, were drafts for material that would become Divine Love and Wisdom. Swedenborg addresses the philosophical question of what is man's function and purpose, bringing in knowledge from his previous career as a scientist and student of anatomy.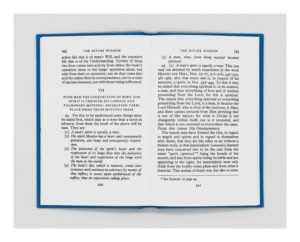 Additional Information
This work has previously been known under the title Doctrine of Uses, it is a translation of De Divino Amore (1762) and De Divina Sapientia (1763).