Description
Utopian thinking as to how people might live together more harmoniously—the dream of the perfect city, the New Jerusalem—has been revived in different forms and at different times, from early medieval monasteries to contemporary 'alternative' communities. In 1902, renowned social reformer and founder of the garden city movement, Ebenezer Howard, published Garden Cities of To-Morrow, a book originally to be called 'New Jerusalem', and a work that became one of the most influential town planning documents of the twentieth century, a century in which the provision of large-scale public housing was seen as the bedrock of a new architectural and social harmony. That dream has unravelled. In the twenty-first century there is a dearth of thinking as to how public housing policy and civil society can be re-imagined and recombined in a more optimistic and visionary way.
In New Jerusalem: the good city and the good society, Ken Worpole reveals that utopian and visionary thinking, especially in relation to new forms of settlement and livelihood, has not gone away, even if it has gone underground. With an unprecedented growth in the population of older people, along with increasing cultural and demographic change elsewhere in society, there is renewed interest in more convivial forms of urban design, as well as shared living. This interest draws on a long history of elective communities, including those influenced by the thought and works of Emanuel Swedenborg—a fascinating history with much to offer the architects and policy makers of today, and a history that is artfully and succinctly appraised in New Jerusalem: the good city and the good society.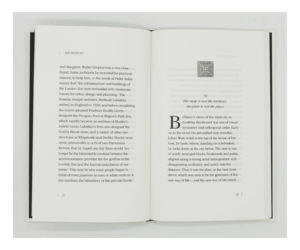 Swedenborg Archive Series
New Jerusalem: the good city and the good society is the fourth book in the Swedenborg Archive Series.
Author bio
KEN WORPOLE has written books on architecture, landscape and contemporary culture, and is Emeritus Professor at London Metropolitan University. Recent publications include Modern Hospice Design (2009), The New English Landscape (with photographer Jason Orton, 2013), and Contemporary Library Architecture (2013). He is married to photographer Larraine Worpole, with whom he has worked together on projects internationally as well as in Hackney, where they have lived since 1969.