Description
Following its long tradition of groundbreaking reference works, the Swedenborg Society is proud to present volume one of Norman Ryder's multi-volume Bibliography.
This monumental work is one of the most helpful and thoughtful research tools to be published by any Swedenborgian publisher at any time, and as a work of scholarship it is comparable to Potts's six-volume Concordance and John Chadwick/Jonathan Rose's masterful A Lexicon to the Theological Writings of Emanuel Swedenborg. It contains snippets of delightful information on all of Swedenborg's works, with biographical and textual asides, but more importantly, for the scholar, librarian, editor or researcher, it also offers a complete picture of Swedenborg's output as a body of work. Once purchased this book will be an indispensable addition to any library, whether professional or private.
Volume one, first published in 2010 and now reissued with addenda and corrigenda in 2017, contains records of all of Swedenborg's publications (and their subsequent editions and translations) from the years 1700 to 1742.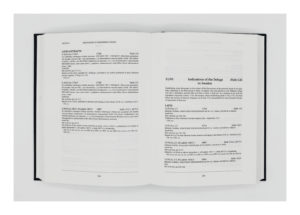 Volume 2
Volume two contains records of all publications (and their subsequent editions and translations) from 1743-1755
Format: Hardback
Pages: 520
Editor and Compiler: Norman Ryder
Publisher: The Swedenborg Society
Dimensions: 175mm x 240mm
Language: English
Place of publication: London, UK.
Vol. 2 Date of publication: 2012
ISBN: 978-0-85448-175-0
£50.00
Volume 3
Volume three contains records of all publications (and their subsequent editions and translations) from 1756-1762
Format: Hardback
Pages: 580
Editor and Compiler: Norman Ryder
Publisher: The Swedenborg Society
Dimensions: 175mm x 240mm
Language: English
Place of publication: London, UK.
Vol. 3 Date of publication: 2015
ISBN: 978-0-85448-200-9
£50.00
General contents for the multi-volume series
Introduction
Lists of Abbreviations
A Glossary of Bibliographical terms
Section A: Swedenborg's Literary Corpus, 1700-1771
Section B: Bibliographies of Swedenborg's Works
Section C: Bibliographical Descriptions, 1700-1771 including Major Extracts from Works
Section D:  Composite Editions, with cross-references
Section E:  Biographical Material a. Autobiography b. Collections of Documents concerning Emanuel Swedenborg
Section  F: Appendices
Index