SCREENING, Q&A: STUFF THE WORLD IS MADE OF and THREE SCULPTORS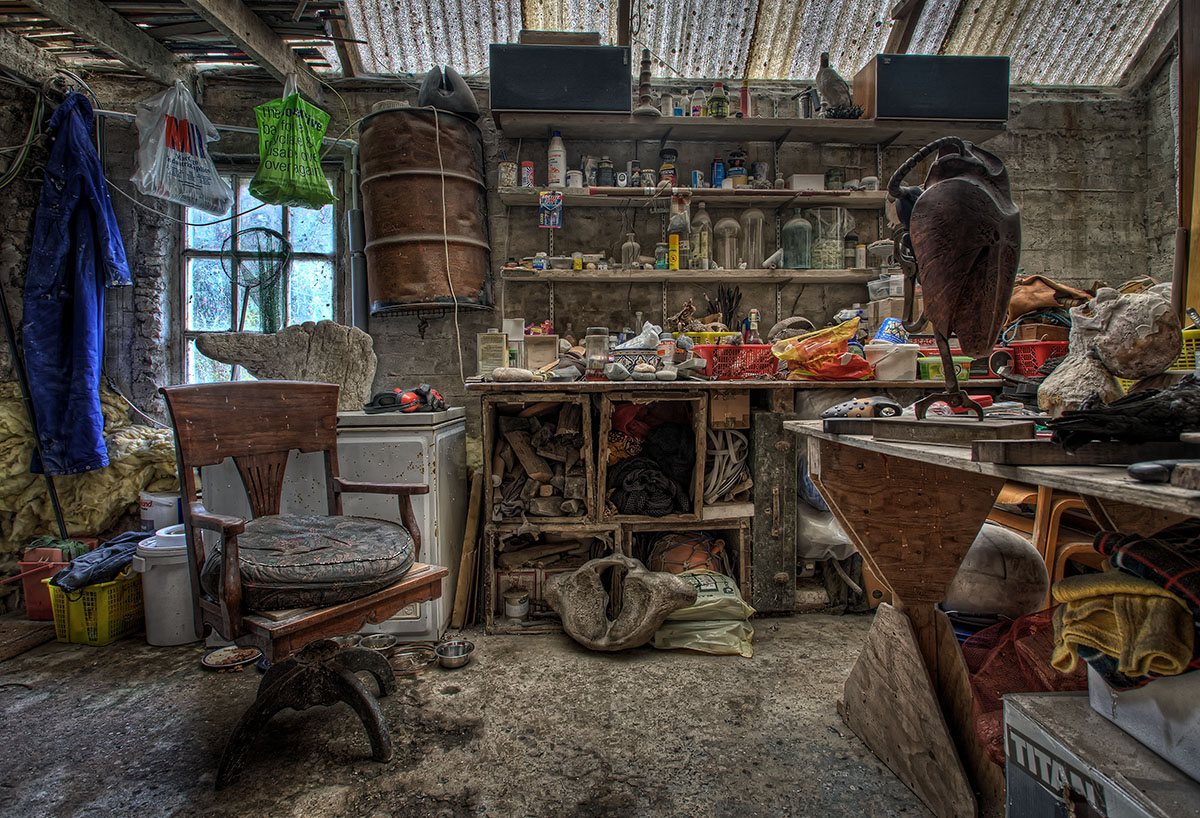 EVENT: SCREENING, Q&A: STUFF THE WORLD IS MADE OF and THREE SCULPTORS
DATE: 12th December 2023 - 12th December 2023
TIME: 6PM to 9.30PM
VENUE: SWEDENBORG HALL
PRICE: FREE
ARTIST/S: STEVE DILWORTH
PARTICIPANT/S: STEVE DILWORTH | IAIN SINCLAIR | PAUL COX
FILM MAKER/S: PAUL COX | IAIN SINCLAIR
Q&A MODERATOR VICTOR REES

As part of the Histories & Hauntings programme of events, Swedenborg House is proud to present Stuff the World is Made of, a 60-minute film portrait of the Yorkshire-born sculptor, Steve Dilworth.  Exploring the working practices of a sculptor immersed in the natural world, the film examines Dilworth's clear-eyed respect for the natural world and his tough unsentimental response to nature's indifference to humankind. The evening will also celebrate the publication of Journeyman – the art of Steve Dilworth, a book by Georgina Coburn and the first comprehensive investigation of the artist's life and work and include a special screening of Three Sculptors, a The Late Show special from 1991, written and presented by Iain Sinclair and showcasing the work of Steve Dilworth, Brian Catling and Gavin Jones.
Banner image: 'The Artist's Chair' © John Maher
PROGRAMME
6.00. Doors open
6.30. Iain Sinclair: Introduction to Three Sculptors
6.45. Screening: Three Sculptors (a The Late Show Special, 1991).
7.15. Paul Cox: Introduction to Stuff the World is Made Of.
7.30. Screening: Stuff the World is Made Of (2023).
8.15. Q&A with Steve Dilworth, Paul Cox and Iain Sinclair: Moderated by Victor Rees.
---
Stuff the World is Made of

(60 mins)
Directed by Paul Cox
The film follows the creation and construction of a number of Steve Dilworth's sculptures from studio to foundry, including one of his most recent works, Guardian, which was commissioned by Hugo Burge, the owner and restorer of Marchmont, an eighteenth-century country house in the Scottish Borders. Other works that feature are Ark, which is now on permanent display at King's Place in London; Venus Stone, which can be seen in the Marchmont House sculpture park; and Dilworth's seminal work, the Hanging Figure (1979), now part of the Robert Harris collection in Chicago. The film also reveals the final resting place of the Whalebone Box, which was the centrepiece of Andrew Kötting's film of the same name.
---
Three Sculptors

(26 mins)
The Late Show (BBC 1991)
Written and presented by Iain Sinclair, the film explores the work of Steve Dilworth, Brian Catling and Gavin Jones. Positioned as a counterpoint to the 1991 Turner Prize, Sinclair proposes that the real energy of contemporary art occurs on the margins of society and that it is magical, contradictory and possessed.
---
Stuff the World is Made of (Trailer)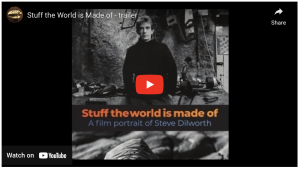 BIOS
Steve Dilworth was born in Hull and attended Maidstone Art College with Brian Catling in the early 1970s. He is represented in permanent collections such as the Richard Harris Collection, Chicago, the McManus Art Gallery and Museum in Dundee, the Ferens Art Gallery, Hull and the University of Aberdeen. He has also undertaken commissions for various institutions including the Cass Sculpture Foundation & Marchmont House. One of his pieces was the inspiration for Andrew Kotting's film The Whalebone Box and there is also a chapter about Dilworth and his work in Robert Macfarlane's book The Old Ways. His work has been featured in various publications, television programmes and films. Brian Catling describes Dilworth as "an enigma, a totally contemporary artist who uses self imposed exile to focus his talent and imagination on ancient fears. These forms, given their new language are gifted to the cities, totems for a post industrial maze. They are dangerous because of us. Gleaming on a culture shelf dreaming of a trajectory in time, knowing their position in it, almost human, midway between the fires."
Paul Cox has been a freelance cameraman and director/producer for over 30 years. He served his filmmaking apprenticeship at Thames Television in the 1980s and has worked across a wide spectrum of programmes from drama to current affairs and acted as both camera assistant and cameraman to many well-known directors and producers, including Jonathan Lewis, Michael Winterbottom, Stephen Frears, Alan Parker, Lindsay Anderson and Richard Attenborough. He has filmed and directed a number of films including four shorts for Jazz Alive featuring Soweto Kinch and Orphy Robinson. Concrete Liaisons & You are There are documentary records of art installations by the artist, Jane Boyd.
Iain Sinclair is considered one of London's greatest chroniclers. Iain's early work consisted mostly of poetry which he published on his own small press, Albion Village Press. His novels include Downriver (winner of the James Tait Black Prize and the Encore Prize) and Dining on Stones (shortlisted for the Ondaatje Prize). Non-fiction books, exploring the myth and matter of London, include Lights Out for the Territory, London Orbital and Ghost Milk: Calling Time on the Grand Project. For the Swedenborg Society he has written Blake's London: The Topographic Sublime (2011); Swimming to Heaven: The Lost Rivers of London (2013); and (with Brian Catling) Several Clouds Colliding (2012).
Victor Rees is a writer and academic based in London. He is currently researching a Ph.D. at UCL on the novels and performance art of Brian Catling. Some of his work can be found at victorrees.com.