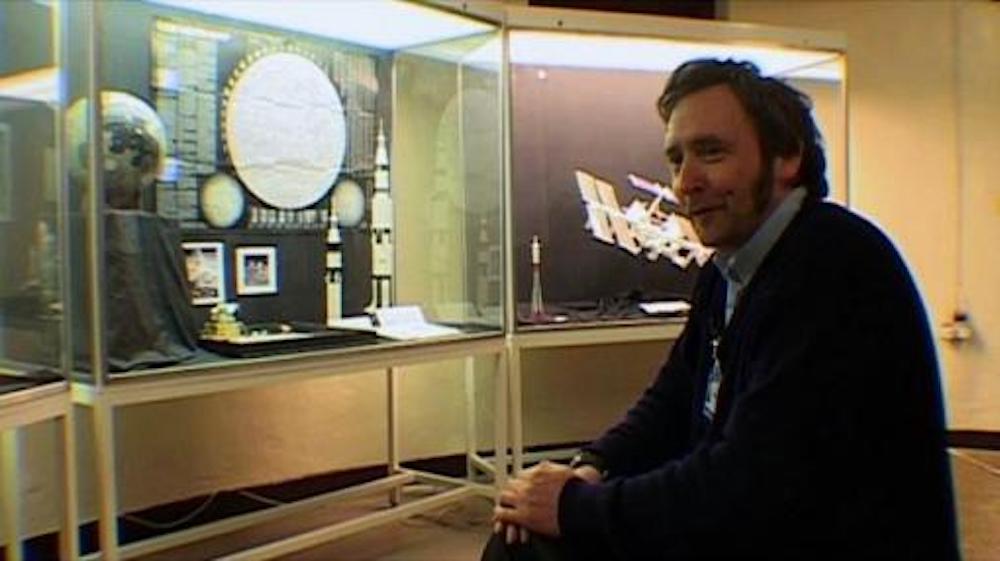 EVENT: MONITORING SPACE
DATE: 18th September 2017
TIME: 6.00 pm
VENUE: Swedenborg Hall, Swedenborg House, 20/21 Bloomsbury Way, London WC1A 2TH
ARTIST/S: Bridget Smith
Bridget Smith: screening and talk plus the Society's AGM

As part of the 207th Annual General Meeting of the Swedenborg Society there will be a screening of the short film Monitoring Space (13 mins) by our artist in residence Bridget Smith. This will be followed by a conversation with Bridget about the nature of her residency at the Society, the work she has been producing, and the broader implications of artist residency schemes in general.
Monitoring Space ('this charming film… is clearly a rich and mesmerizing experience' Art Monthly) was filmed at the Mills Observatory, Dundee, featuring interview clips with astronomer and visitor assistant, Robert Law, interspersed with shots of the observatory's collection, displays and surroundings.
The Swedenborg Society's AGM will take place on the evening of Monday 18 September at Swedenborg Hall offering an opportunity for members to make suggestions, discuss existing projects and nominate trustees. The formalities of the AGM normally last around 30 minutes.
BRIDGET SMITH is an artist who works predominantly with photography and video. She is represented by Frith Street Gallery, London. Recent exhibitions include Now It Is Permitted: 24 Wayside Pulpits (co-curated with Stephen McNeilly), Bloomsbury Festival / Swedenborg Hall, 2016; The Eye Needs A Horizon, Frith Street Gallery, 2016; and If You Want To Talk About Light You Have To Talk About Waves, Focal Point Gallery, Southend-on-Sea, 2015. She has recently been awarded the Beecroft Public Art Commission for the Beecroft Institute of Particle Physics at Oxford University.