THE INTERNATIONAL CARL BERNHARD WADSTRÖM CONFERENCE ON HUMAN RIGHTS AND THE ABOLITION OF SLAVERY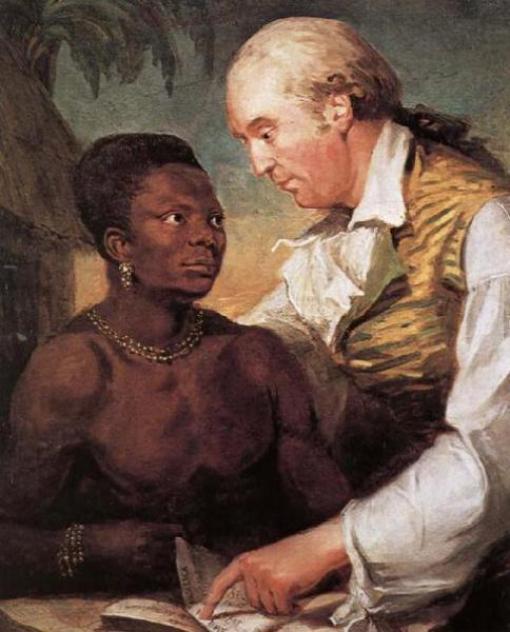 EVENT: THE INTERNATIONAL CARL BERNHARD WADSTRÖM CONFERENCE ON HUMAN RIGHTS AND THE ABOLITION OF SLAVERY
DATE: 4th June 2015
TIME: 9.00 am-4.00 pm
VENUE: Swedenborg Hall, Swedenborg House, 20/21 Bloomsbury Way, London WC1A 2THenborg
SPEAKER/S: Ronny Ambjörnsson | Brycchan Carey | Mark Florman | Anders Hallengren | Hanna Hodacs | Jane Williams-Hogan | Jonathan Howard | Neil Kent | James F Lawrence | David Lindrooth | Anders Mortensen | Robert William Rix | Klas Rönnbäck | Inga Sanner | Fredrik Thomasson
PARTICIPANT/S: Alderman Sir Roger Gifford | Anders Hallengren | Alexander Malmaeus | Anders Mortensen | H.E. Nicola Clase | Stephen McNeilly | James Wilson
Tuesday 2nd June | 6 p.m. – 9 p.m. | Egyptian Hall, Mansion House, London EC4N 8BH | Tickets £12 or £8 (student rate)
Wednesday 3rd June | 9 a.m. – 4.30 p.m. | Swedenborg Hall, Swedenborg House, 20-21 Bloomsbury Way, London WC1A 2TH | Free (but register in advance)
Thursday 4th June | 9 a.m. – 4.00 p.m. | Swedenborg Hall, Swedenborg House, 20-21 Bloomsbury Way, London WC1A 2TH | Free (but register in advance)
Organized by the Centre for Scandinavian Studies Copenhagen-Lund (CSS), in conjunction with the Swedenborg Society and the Anglo-Swedish Society, the International Carl Bernhard Wadström Conference on Human Rights and the Abolition of Slavery is a three-day conference on the life, work and impact of Carl Bernhard Wadström (1746-99).
An interdisciplinary and international group of researchers have been invited to speak at the Conference to shed light on Wadström's achievements and influence in the fields of economy, science, abolitionism, travel writing, African colonial history, Swedenborgianism, philanthropy, utopianism and human rights.
CARL BERNHARD WADSTRÖM (1746-99), was a Swedish economist, writer and Swedenborgian who is today chiefly remembered for his pivotal role in the antislavery movement. In 1787 he was sponsored by the Swedish monarch, Gustaf III, to lead an expedition to west Africa with the intentions of establishing a Swedish colony to trade with Africans on philanthropic principles. It was on this trip, in Guinea, that Wadström witnessed at first hand the full horrors and brutality of the slave trade. He began to work tirelessly for the abolition of slavery, writing two hugely influential works on the matter: Observations on the Slave Trade (1789) and An Essay on Colonization (1794-5), the latter becoming the key text for the economic and humanist arguments against slavery. These books gained Wadström an audience with the British Prime Minister, William Pitt, and brought him into close contact and collaboration with the leading British abolitionists, William Wilberforce, Thomas Clarkson and Granville Sharp. Wadström's campaigning against the slave trade was in part inspired by his Swedenborgian beliefs, and he was similarly influential in propagating the works of Emanuel Swedenborg, bringing many of his unpublished manuscripts over to Britain for publication and translation, and helping to fund and issue the first Swedenborgian periodical, The New Jerusalem Magazine. Wadström lived in London for a number of years, being baptized into the nascent separatist New Jeruslaem Church in Great Eastcheap on Christmas day 1788. In 1795 Wadström moved to Paris where he was made an honorary citizen and where he established the French abolitionist society, the Réunion des Amis des Noirs et de Colons. He died in Paris on 6 April 1799 from a pulmonary complaint and was given a state funeral complete with honours.
programme
2 June |  6 p.m. – 9 p.m. | Egyptian Hall, Mansion House, City of London
Opening Evening
Welcome addresses and speeches by
Alexander Malmaeus, Chairman of the Anglo-Swedish Society
Alderman Sir Roger Gifford, former Lord Mayor of London
H.E. Nicola Clase, the Swedish Ambassador
Lectures by
Neil Kent, University of Cambridge: 'The Trans-Atlantic Slave Trade: How Did it Really Function and How Effective Was its Abolition?'
Mark Florman, Centre for Social Justice, London: 'Abolition in the 21st Century: Britain and the Modern Slavery Bill'
Reception
3 June | 9 a.m. – 4.30 p.m. |  Swedenborg Hall, at Swedenborg House, Bloomsbury Way, London
Stephen McNeilly and Anders Hallengren, the Swedenborg Society: Introduction
1. Abolition and Economy
Fredrik Thomasson, Uppsala University: 'Debate, Silence, Oblivion, and Denial. Slavery and Colonialism in Sweden c. 1750–1800'
Brycchan Carey, Kingston University, London: 'Wadström and the Culture of British Abolitionism'
Anders Mortensen, Lund University: 'The Importance of Wadström's Abolitionist Economics to Samuel Taylor Coleridge and Johan Gabriel Oxenstjerna'
Lunch
2. Africa and Natural Science
Robert William Rix, Copenhagen University: 'Little Black Boys: Africans in the Works of C B Wadström and William Blake'
Klas Rönnbäck, Gothenburg University: 'Enlightenment, Scientific Exploration and Abolitionism: Anders Sparrman's and Carl Bernhard Wadström's Colonial Encounters in Senegal, 1787–1788, and the British Abolitionist Movement'
Hanna Hodacs, University of Warwick, UK, and Uppsala University: 'Between Local and Universal Utopianism—Adam Afzelius and the Natural History of Freetown in the 1790s'
Jonathan Howard, Stockholm: 'Swedes and Settlers in West Africa in the 1790s: the Building of a New Society, from an Architect's Point of View'
7 p.m. Conference Dinner
4 June |  9 a.m – 4 p.m. |  Swedenborg Hall, Swedenborg House at Bloomsbury Square, London
Anders Mortensen, Centre for Scandinavian Studies, Lund University, and James Wilson, the Swedenborg Society: Introduction
3. Utopian Perspectives, Theology and Human Rights
Jane Williams-Hogan, Bryn Athyn College, PA: 'The Swedenborgian Foundations of Wadström's Plan For a Free Community in Sierra Leone'
Ronny Ambjörnsson, Umeå University: 'Labour and Money: Wadström's and Nordenskiold's Utopian Ideas'
Inga Sanner, Stockholm University: 'Love and Moral Utopianism'
Lunch
James F Lawrence, Pacific School of Religion, Berkeley, CA: 'The Role of the Churches in the American Abolitionist Controversy, and Wadström's Interpretation of Swedenborg's Discussions Regarding the Spiritual Attributes of Sub-Saharan Africans'
David Lindrooth, Bryn Athyn College, Bryn Athyn, PA: 'The Theological Motivations behind Carl Bernhard Wadström's Entrance into Advocacy for the European Anti-Slave Movement and their Implications on the Fight Against Human Trafficking Today'
Concluding panel. Chair: Anders Hallengren, Swedenborg Society, London, and Stockholm University.