THE ARCHITECTURE EXCHANGE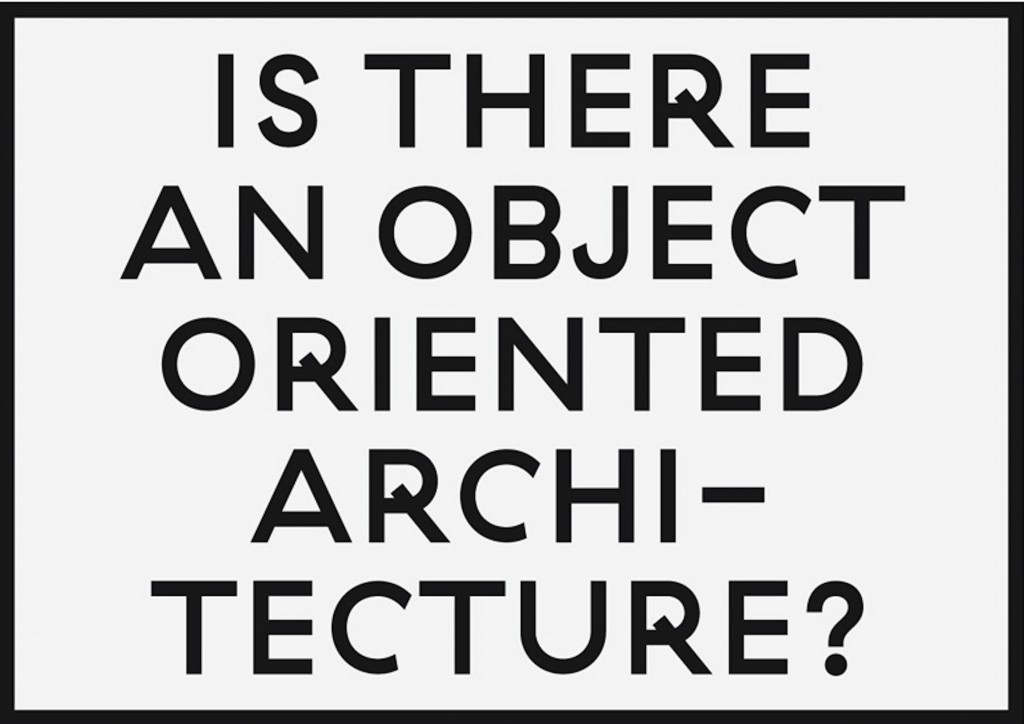 EVENT: THE ARCHITECTURE EXCHANGE
DATE: 1st May 2013
VENUE: Swedenborg Hall, Swedenborg House, 20/21 Bloomsbury Way, London WC1A 2TH
SPEAKER/S: Peter Carl | Jonathan Hale | Graham Harman | Lorens Holm | Patrick Lynch | Peg Rawes | Adam Sharr
Heidegger/Harman Seminar Series | 1, 15, 29 May & 22 June 2013 | Featuring: Peg Rawes / Patrick Lynch / Jonathan Hale / Adam Sharr / Lorens Holm / Peter Carl / Graham Harman
The Architecture Exchange represents a new platform for architectural debate in London, aimed at fostering intellectual exchange between architecture and other fields. In this, the first seminar series, philosopher Graham Harman's radical reading of Heidegger is discussed by six eminent architectural thinkers. These intimate talks will take place throughout May 2013, culminating in a final discussion led by Harman on 22 June 2013. All talks are free to attend and will take place in Swedenborg Hall. This event is organized by the Architecture Exchange in association with the Swedenborg Society.
May 1st: Peg Rawes,  'Nonhuman Architectural Ecologies' & Patrick Lynch, 'The Resistance of Things' (7 pm)
May 15th: Jonathan Hale, 'Coping without noticing?: Buildings as Tool-Beings' & Adam Sharr, 'A House with one Wall' (7 pm)
May 29th: Lorens Holm, 'Architecture and its Objects' & Peter Carl, 'A Punkt in Spice' (7 pm)
June 22nd: Graham Harman, 'What Objects Mean for Architecture' + debate with Peg Rawes, Patrick Lynch, Jonathan Hale, Adam Sharr, Lorens Holm, and Peter Carl (5.30 pm)
Doors open 30 minutes before the start time. Admission is free but capacity is limited. Please contact nora@swedenborg.org.uk to book a place. Wine and beer will be available each evening.
ABOUT THE SPEAKERS
PEG RAWES is an architectural historian and senior lecturer at the Bartlett School of Architecture, London. Her research is focused on aesthetic, material, technical, biopolitical and ecological theories of spatiotemporality and subjectivity. She is currently completing two edited interdisciplinary collections which bring together international groups of researchers from architecture, the visual arts, philosophy, medicine, law, anthropology and the humanities; Architectural Relational Ecologies (Routledge July 2013) which expands discussions of architectural sustainability to consider cultural, political and philosophical ideas about sex, biology and nature. Further information.
PATRICK LYNCH RIBA is director at Lynch Architects. He studied architecture at Liverpool University 1987-93 and holds a Master of Philosophy degree from Cambridge University in The History and Philosophy of Architecture 1995-6. Besides being the founder and director of Lynch Architects since 1998, Patrick has taught at the Architectural Association and University College Dublin. He is the author of The Theatricality of the Baroque City and numerous articles. Further information.
DR JONATHAN HALE is an architect, Associate Professor & Reader in Architectural Theory at the University of Nottingham. He is Deputy Head of the Architecture + Urbanism Research Division, Coordinator of the Architectural Humanities Research Group (AHRG) and Course Director for the interdisciplinary MA in Architecture and Critical Theory. Research interests include: architectural theory and criticism; Phenomenology and the philosophy of technology; the relationship between architecture and the body; museums and architectural exhibitions. He is founder and Steering Group member of the international subject network: Architectural Humanities Research Association (AHRA). Further information.
ADAM SHARR is Professor of Architecture at Newcastle University; Principal of Adam Sharr Architects; Editor of arq: Architectural Research Quarterly (Cambridge University Press' architecture journal, co-edited with Richard Weston); and Series Editor of Thinkers for Architects, published by Routledge. He is leader of the school's 'Design Office' design research consultancy. Before coming to Newcastle, he worked at the Welsh School of Architecture, Cardiff University, and Nottingham University, having previously worked in practice with Wright and Wright Architects, Dean Hawkes Architect and the conservation practice Carden and Godfrey. Further information.
LORENS HOLM is Reader in Architecture and Director of the Geddes Institute for Urban Research at the University of Dundee. He has taught architecture at the Architectural Association, University College London, and at Washington University in St. Louis. He is author of Brunelleschi, Lacan, Le Corbusier: Architecture, Space and the Construction of Subjectivity (2009). Prior publications on Lacan and architecture have appeared in the journals Perspecta (2010), Haecceity (2008 & 2007), Critical Quarterly (2000 & 2007), and Assemblage (1993). Further information.
PETER CARL is leader of Ph.D. Programme in Architecture, the CASS Faculty of Art, Architecture and Design, London Metropolitan University His research interest is to understand architectural and urban order—how they contribute to, and are part of, cultural conditions and possibilities.  Architectural and urban order address areas of reality complementary to the great technical sophistication and rapid historical change so prominent in current culture; and this complementarity is itself an important insight into how we are able to preserve orientation in the cultural complexity.
GRAHAM HARMAN is associate provost for research administration and professor in the Department of Philosophy at the American University, Cairo, having come to Egypt from Chicago in 2000. He is the 2009 winner of the AUC Excellence in Research and Creative Endeavors Award. Harman is the author of nine books, most recently The Quadruple Object and Quentin Meillassoux: Philosophy in the Making, both published in 2011. He is the editor of the Speculative Realism book series at Edinburgh University Press, and (with Bruno Latour) co-editor of the New Metaphysics book series at Open Humanities Press. Further information.
ABOUT THE ARCHITECTURE EXCHANGE
The Architecture Exchange is a new academic initiative, organized by Joseph Bedford and Jessica Reynolds.
Joseph is a doctoral candidate in architecture at Princeton University, but currently based in London. His doctoral research attempts an intellectual history of the influence of phenomenology upon architecture in the last fifty years. Jessica is also a graduate from Princeton University and currently teaches and practices architecture in London. They met when undergraduates at Cambridge University, and both studied in the United States between 2005-2010. Together they have hosted small events and debates in London but their new initiative is to institutionalize such debates under the umbrella of The Architecture Exchange.