THE APOCALYPSE OF JOHN: PAINTINGS BY ROLAND SMITH | IN COLLABORATION WITH THE NEW CHURCH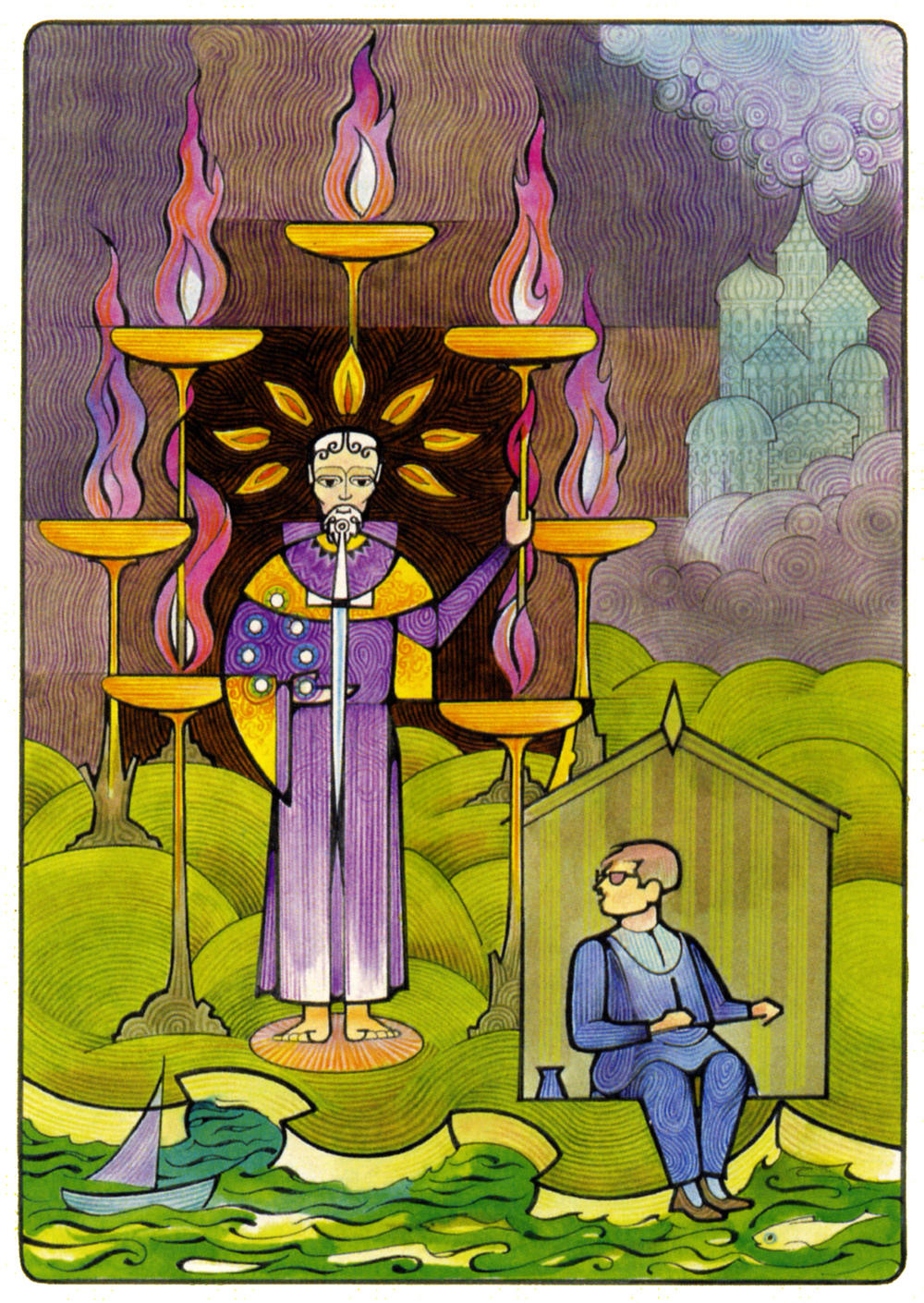 EVENT: THE APOCALYPSE OF JOHN: PAINTINGS BY ROLAND SMITH | IN COLLABORATION WITH THE NEW CHURCH
DATE: 23rd June 2012
TIME: 12.00-5.00 pm
VENUE: Swedenborg House, 20/21 Bloomsbury Way, London WC1A 2TH
ARTIST/S: G Roland Smith
SPEAKER/S: Michael Stanley | Helen Brown
Saturday 23 June 2012 | Exhibition, talk & film screening | Swedenborg House, 20-21 Bloomsbury Way, London WC1A 2TH | 12 – 5 pm
The Swedenborg Society, although a secular organization, has long enjoyed a strong relationship with the 'Swedenborgian' Church of the New Jerusalem, or New Church (est. 1787). On Saturday 23 June the Society will open up Swedenborg House for an exhibition, talk and film screening in celebration of this historic relationship.
PROGRAMME
Exhibition

G ROLAND SMITH, an artist, graphic designer and member of the Conference of the New Church, has painted scenes from the Apocalypse of John (or Book of Revelation) in the Bible. Swedenborg interpreted this book allegorically and it is these symbolic meanings which Roland hopes to reveal in his 25 descriptive works. These paintings will be on display throughout Swedenborg House and available to view all day.
Talk

MICHAEL STANLEY, a Swedenborg scholar and minister in the Conference of the New Church, will present a talk on the Apoclaypse of John, Swedenborg's writings, and Roland's imagery.
TIMETABLE
12.00 pm: DOORS OPEN
12.10 pm: Introduction by Richard Lines & Michael Stanley (Swedenborg Hall)
12.30 pm: Talk by G Roland Smith (Swedenborg Hall)
1.00 – 2.00 pm: Browsing of the exhibition (Bookshop, Wynter Room & Marchant Room; also open throughout the day)
2.00 pm: BUFFET LUNCH
3.00 pm: Film screening & discussion with Helen Brown (Swedenborg Hall)
4.00 pm: Talk by Michael Stanley (Swedenborg Hall)
5.00 pm: WINE RECEPTION
Please note that times are approximate.
Everyone welcome. Doors open at 12.00 pm. Admission is free but please RSVP to nora@swedenborg.org.uk / (020) 7405 7986 so that we can confirm numbers.