SWEDENBORG GARDENS | PUBLIC EVENT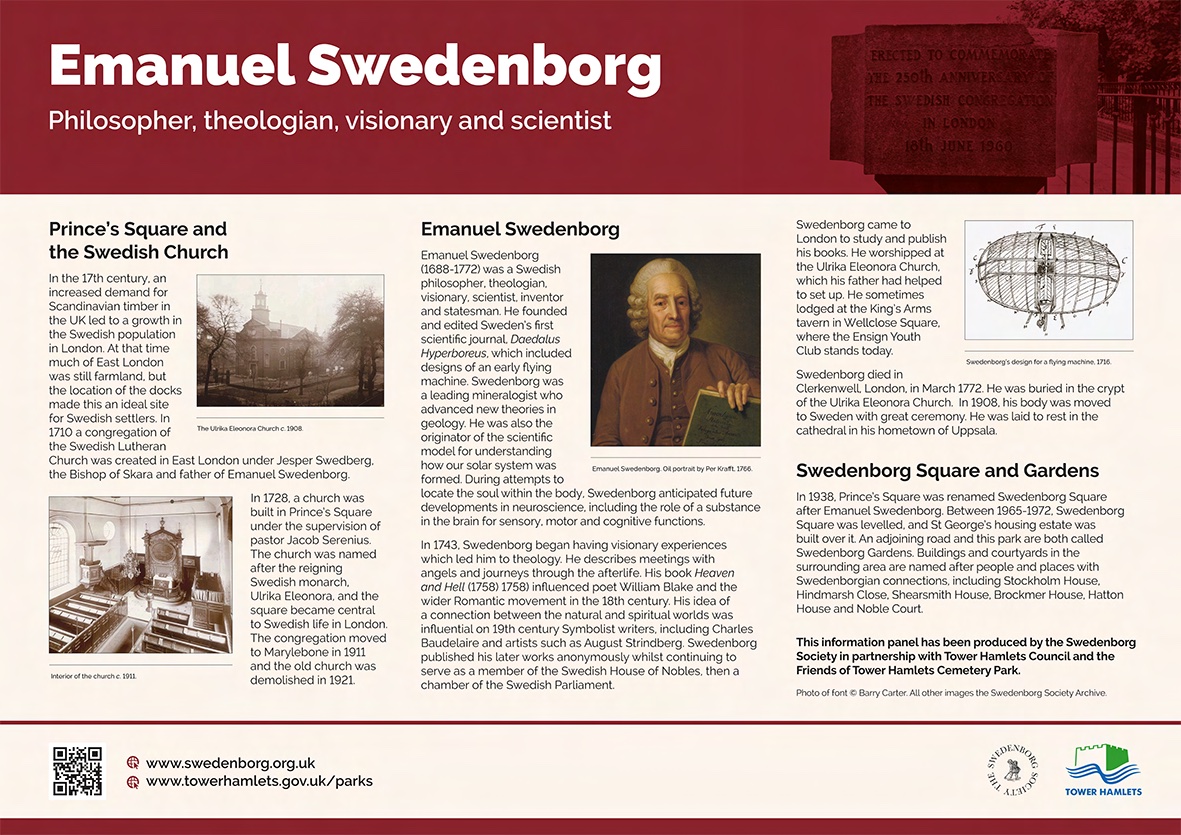 EVENT: SWEDENBORG GARDENS | PUBLIC EVENT
DATE: 22nd April 2023
TIME: 3PM
VENUE: SWEDENBORG GARDENS E1 8HP
SPEAKER/S: IAIN SINCLAIR
NO BOOKING REQUIRED
Please join us at a commemorative public gathering on Saturday 22 April, 3pm to mark the unveiling of a new signage board at Swedenborg Gardens, where Emanuel Swedenborg was first laid to rest.
The new signage board—installed with the support of the Swedenborg Society—will communicate information about the life and significance of Swedenborg, providing an introduction to the public park's namesake.
To mark the occasion, a brief talk will be given by award-winning writer IAIN SINCLAIR, as well as speeches given by representatives from the Swedenborg Society and Tower Hamlets Council.
JOIN US AT:
SWEDENBORG GARDENS
(SWEDISH CHAPEL FONT)
THE HIGHWAY
SHADWELL
LONDON, E1 8HP