SWEDENBORG FILM FESTIVAL 2020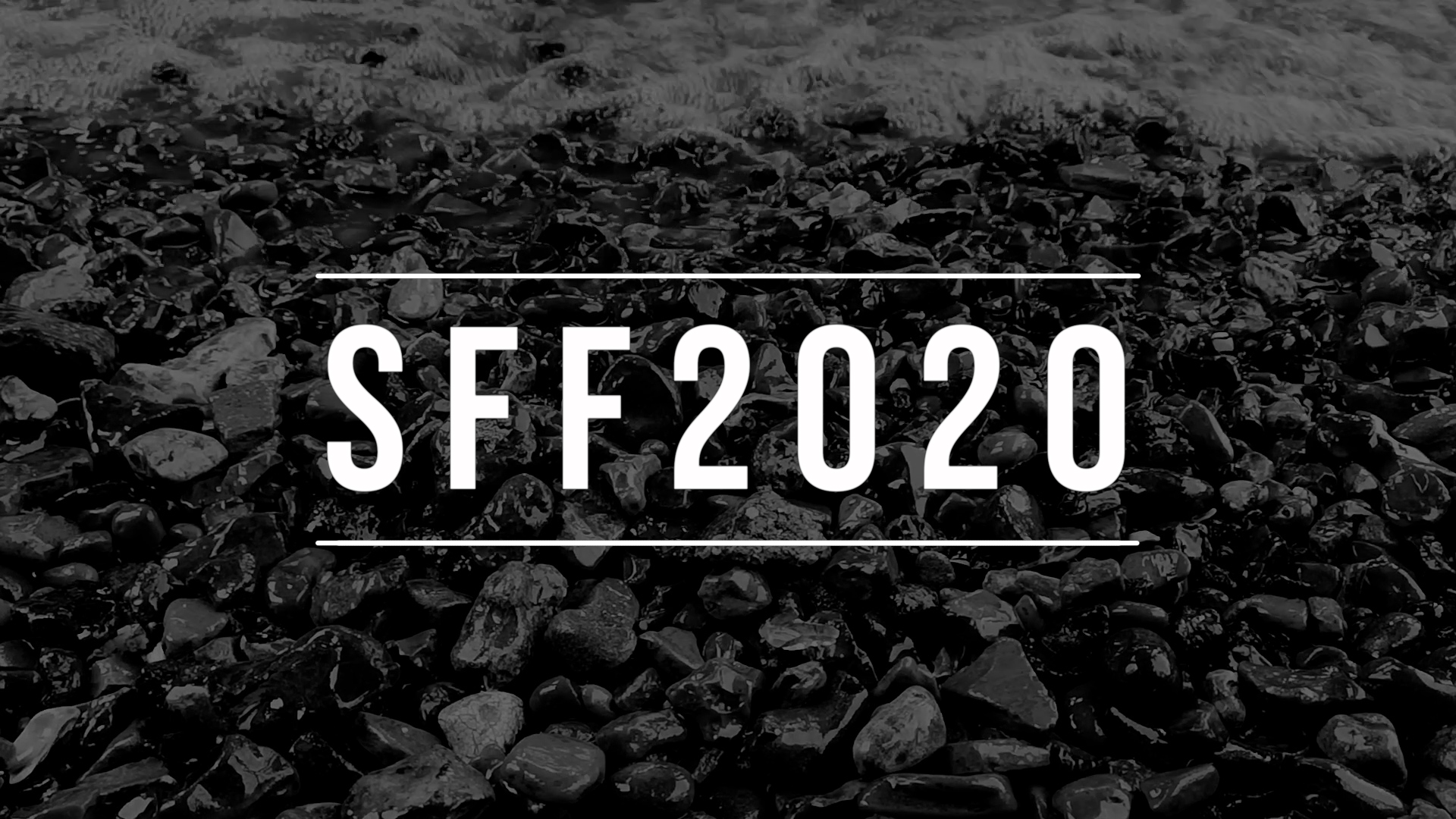 EVENT: SWEDENBORG FILM FESTIVAL 2020
DATE: 5th December 2020
TIME: 5.00 - 8.00pm
VENUE: Swedenborg Hall, Swedenborg House, 20/21 Bloomsbury Way, London WC1A 2TH
CURATOR/S: Nora Foster | Gareth Evans
JUDGE/S: Melanie Manchot and John Smith
FEATURING: SOGAND BAHRAM | STEPHANIE M BARBER | TIA BENNETT, CONSTANCE OSUCHOWSKI & ISA PEÑARANDA GAVIRIA | ROLAND DENNING | WHEELER WINSTON DIXON | OONA GRIMES & TONY GRISONI | ATOBE HIROSHI | MATT HULSE & SAMI FITZ | ISABELLE KANAPÉ | SOHEE KIM | ANDREW KÖTTING | KAMILA KUC | MARINA LANDIA | YASIR MASOOD & PETER MCCAIN | JOANNA MCCLURG | ANDRE DE NERVAUX | RASTKO NOVAKOVIĆ | BEN RIVERS | SHIRLEY SNOW | SAM WILLIAMS | RENEE ZHAN
SFF 2020 WINNERS
Comments from the guest judges Melanie Manchot and John Smith
Our guest judges, the artists and filmmakers Melanie Manchot and John Smith, selected Shirley Snow's film A Loud Boom Through the Night as the winner, praising the film as a work that stands out 'above and beyond…for its truly coherent use of language, content and form to produce a unique and utterly compelling film that addresses memory and materiality; aspects of female subjectivity; as well as the potential fragility of mental health' (Melanie Manchot) and as a film 'full of ideas, powerful storytelling and formal invention. It combines spoken and written text with historic and contemporary footage in a highly engaging collage of image and sound, which is both playful and full of pathos. A joy to watch and listen to, its dynamic synthesis of content and form delivers a fragmented story which fully engages the viewer through asking as many questions as it provides answers' (John Smith).
The judges also reserved special mentions for two of the shortlist's films that looked at questions of artificial intelligence and the post-human. Roland Denning's Everything is Under Control was congratulated on being an 'action-packed collage of found footage' (John Smith) and 'a powerful and disturbing story that questions the very existence of the real world…the work produces a sense of sci-fi nostalgia confounding of times, eras, utopian dystopias. It seems knowledgeable but never illustrative of recent post-humanist writing and it also speaks to this current pandemic moment where many of us may experience various degrees of loss of control, a loss of our agency to make and enact decisions' (Melanie Manchot).
Marina Landia's Chatbot Dialogs was described as being 'visually very sparse, but this deliberate economy is an essential factor in an intense and perfectly timed work where nuances in facial gesture and pauses in speech are just as evocative as the words that the two AI protagonists utter, aided considerably by an urgent and compelling soundtrack (John Smith).
This year's Swedenborg Film Festival also saw for the first time in its history a public vote, with over 500 votes cast. The winners were Matt Hulse & Sami Fitz for their film Salt, the result of a lockdown collaboration between two artists who had not previously met.
Congratulations to the winners and thank you to all the filmmakers who participated in the Festival, as well as to our judges, curators, and all who watched and voted in the Swedenborg Film Festival's first year as an online experience.
FULL SCREENING ON DECEMBER 5 at 5pm.
Shortlist Screening order
Matt Hulse & Sami Fitz – Salt
Isabelle Kanapé – Ka tatishtipatakanit (Ethereal)
Rastko Novaković – Judy Four Times
Roland Denning – Everything is Under Control
Marina Landia – Chatbot Dialogs
Stephanie Barber – Another Horizon
Yasir Masood & Peter McCain – Snowfall
Sohee Kim – May 7th, 2020
Andre de Nervaux – Wind in the Trees
Sogand Bahram – Pre- Existing
Atobe Hiroshi – A Video Asking
Shirley Snow – A Loud Boom Through the Night
Oona Grimes & Tony Grisoni – The Mighty Dead … Woo Woo
Sam Williams – See What I See
Joanna McClurg – Ivan
Renee Zhan – Herzog's Foreskin
Ben Rivers – The House Was Quiet
Andrew Kötting – Because the Rest is Silence
Kamila Kuc – Noonwraith Blues
Tia Bennett, Constance Osuchowski & Isa Peñaranda Gaviria – Herbarium No.2
Wheeler Winston Dixon – The Apocalyptic Now
Due to Covid-19 restrictions in the UK, this year's Swedenborg Film Festival will take place online. All the shortlisted films can be viewed here by following the link. There will also be a full sequenced screening of the selected films on 5 December (link to be made available shortly) when our judges will announce their selections and the result of the public vote. All films will go offline at midnight on 8 December.
THE SWEDENBORG FILM FESTIVAL invites entries from the latest emerging and established talent of experimental and artistic film. For the 2020 submission period, filmmakers were invited to submit new films of 20 minutes or less that explored the concept of 'Appearances'. Judges for the 2020 Swedenborg Film Festival are the artists/filmmakers Melanie Manchot and John Smith. Curated by Gareth Evans and Nora Foster, former judges have included the writer Chloe Aridjis, and artists and writers including Susan Hiller, Ali Smith, Andrew Kötting, Jeremy Millar, Bridget Smith and Lech Majewski.
Guest Judges 2020
 
Melanie Manchot
Melanie Manchot is a London-based visual artist who works with photography, film and video as a performative and participatory practice. Her projects often explore specific sites, public spaces or particular communities in order to locate notions of individual and collective identities. The mutability of subjectivity, as well as the agency of the camera in creating a set of relations, are key interests within Manchot's investigation of personhood and its representations. Frequently based on long periods of research and engagement with groups of people, her practice (and production) tends to be informed by a process-based methodology. www.melaniemanchot.net/ Source: Peckham Platform
John Smith
John Smith is an artist and lecturer. Born in Walthamstow, London, Smith studied film at the Royal College of Art. He was inspired in his formative years by conceptual art and structural film, while also being fascinated by the immersive power of narrative and the spoken word. Since 1972 Smith has made over forty film, video and installation works that have been shown internationally in galleries, cinemas and on television. Often rooted in everyday life, Smith's meticulously crafted films rework and transform reality, playfully exploring and exposing the language of cinema by subverting the perceived boundaries between documentary and fiction, representation and abstraction. johnsmithfilms.com
Shortlist 2020
Sogand Bahram
Pre- existing (2020),
9 mins 42
United Kingdom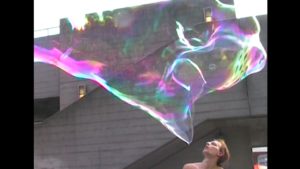 Sogand Bahram (sogandb) works across filmmaking, photography and collage. She has recently completed a practice-based MRes from Goldsmiths and her short documentary films have been exhibited at, and commissioned by, amongst others, the British Library; City, University of London; Open City; the London Film Festival; and the London Short Film Festival. vimeo.com/sogandb
Stephanie Barber
Another Horizon (2020), 
9 mins
United States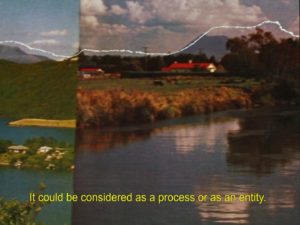 Stephanie Barber is a writer and artist who has created a poetic, conceptual and philosophical body of work in a variety of media, often literary/visual hybrids that dissolve boundaries between narrative, essay and dialectic works. Her work considers the basic philosophical questions of human existence (its morbidity, profundity and banality) with play and humour. Barber's films and videos have screened nationally and internationally in solo and group shows. www.stephaniebarber.com
Tia Bennett, Constance Osuchowski & Isa Peñaranda Gaviria
Herbarium No.2 (2020), 4 mins 16
Canada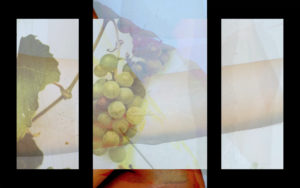 Tia, Isa and Constance are media artists, visual artists and designers based out of Toronto, Ontario and Edmonton, Alberta. They met while studying at Ryerson University and this piece is one of many collaborations. tiabennett.com  onmyfrequency.com  isapg.com 
Roland Denning
Everything Is Under Control
(2020), 6 mins 25
United Kingdom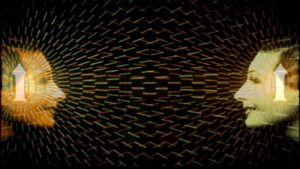 Roland Denning is a freelance documentary and lighting cameraman, who has worked on a huge range of films from artists' projects to feature drama and TV documentary. Denning has shot over 30 dramas and three times as many documentaries and arts programmes. His work covers direction, production, writing, photography and various curious creative ventures including his own personal film and audio work. www.TypeOfThing.com
Wheeler Winston Dixon
The Apocalyptic Now (2019), 10 mins 32
United States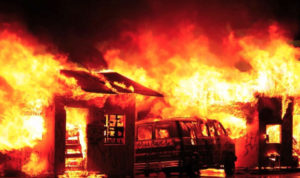 Wheeler Winston Dixon is the James Ryan Professor Emeritus of Film Studies at the University of Nebraska, Lincoln. Wheeler Winston Dixon is a teacher, filmmaker, the author of more than thirty books, and over a hundred articles. As a film and video artist his works have been widely screened internationally. www.wheelerwinstondixon.com
Oona Grimes & Tony Grisoni
The mighty dead … woo woo (2020), 1 min 55
United Kingdom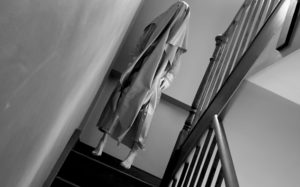 Oona Grimes is a London-based artist represented by Danielle Arnaud. She is primarily a chaser of language through drawing and clay making. During Grimes's 2018 Bridget Riley Fellowship at The British School in Rome she segued from thieving Lorenzetti tartans and cartoon detail from Etruscan paintings, to the appropriation of neo-realist films—misremembered and re-enacted: a physical drawing of herself captured on iPhone. www.oonagrimes.com
Tony Grisoni worked in many different areas of filmmaking before turning to screenwriting. He has worked closely with a number of directors including Michael Winterbottom, John Boorman, Sean Durkin and Marc Munden, and has co-written with Terry Gilliam (Fear & Loathing in Las Vegas, Tideland and The Man Who Killed Don Quixote). Grisoni has also written and directed a number of short films including the BAFTA-nominated Kingsland #1 The Dreamer. He has collaborated with artists including Brian Catling, Oona Grimes, Dryden Goodwin and Marcia Farquhar. www.tonygrisoni.co.uk
Atobe Hiroshi
A Video Asking
(2020)
, 
1 min
Japan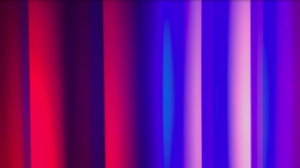 Atobe Hiroshi is a graduate from Seian University of Art and Design. Atobe is an experimental filmmaker mainly interested in the kinetic behaviour of household commodities and electrical products. vimeo.com/atobehiroshi
Matt Hulse & Sami Fitz
Salt (2020), 5 mins 30
United Kingdom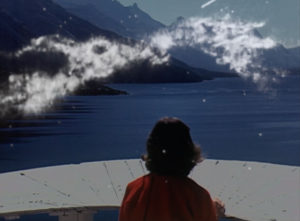 Matt Hulse is an artist filmmaker, photographer, performer and wordsmith. His films have screened at dozens of festivals and galleries internationally. His third feature film Sound For The Future was the Gala screening of 2020's BFI London Film Festival's Experimenta strand. anormalboy.wordpress.com
Sami Fitz is a classically trained singer, songwriter, and self-taught musician. Her solo work includes creating unusual soundscapes and ethereal spaces using primarily her voice and synthesizers. Her previous videos have been featured on A Closer Listen, the Stuttgart Festival of Animated Films, Vimeo Staff Picks, and projected at Pukkelpop. www.samifitz.com 
Despite never having met in person, Salt is the result of a remote lockdown collaboration between Fitz and Hulse.
Isabelle Kanapé
Ka tatishtipatakanit (Ethereal) (2020), 2 mins 42
Canada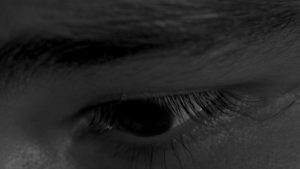 Isabelle Kanapé's directorial debut was in 2013, when she created Caserne 79 in collaboration with the Wapikoni. She was also part of the feature documentary Québékoisie, produced with the assistance of the National Film Board of Canada. This proud Innu enjoys sharing her culture, is interested in politics and web technology, and works as a prevention officer at the Pessamit Fire Department.  www.wapikoni.ca  
Sohee Kim
May 7th, 2020 (2020), 3 mins 49
Republic of Korea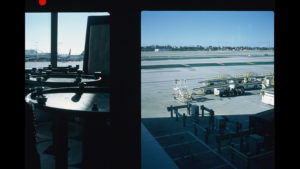 Sohee Kim is a filmmaker based in Seoul, South Korea. She is currently an MFA candidate in Film & Video at California Institute of the Arts. Kim has received a Fulbright scholarship for her graduate studies. She majored in Visual Communication Design at Kookmin University in Seoul for her Bachelor's degree. Using everyday images, Kim builds an unfamiliar space in the frame. She reveals the memories and emotions of people through these experimental films. Her recent film Whistling Bridge was screened at Prague Independent Film Festival. soheekim.work
Andrew Kötting
Because the Rest is Silence (2020), 13 mins 29
United Kingdom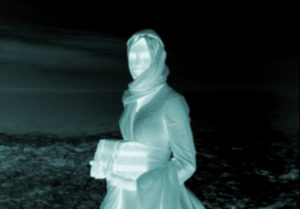 Andrew Kötting is an award-winning artist, filmmaker and Professor of Time-Based Media at UCA in Canterbury. He made over a hundred short films, which have been awarded prizes at international film festivals, before making his idiosyncratic first feature film Gallivant (1996) on which he was accompanied by his grandmother Gladys and daughter Eden. www.andrewkotting.com 
Kamila Kuc
Noonwraith Blues (2020), 3 mins 29
United Kingdom
Kamila Kuc is a multimedia artist and writer whose hybrid works explore the transformative potential of apparatuses, dreams and memories in the creation of societal myths and narratives. Her films have been widely screened internationally. www.kamilakuc.com/
Marina Landia
Chatbot Dialogs (2020), 5 mins
United Kingdom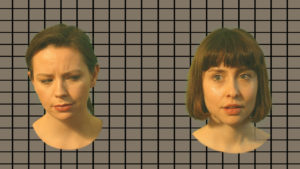 Marina Landia is a video and performance artist based in Berlin and London. She taught at the Institute for Art in Context, Berlin University of Arts and developed numerous multi-disciplinary projects across Europe. The main focus of her artistic work is on critical evaluation of major economic and technological shifts that shape our societies. Her work has been screened at Gaîté Lyrique and Palais de Tokyo, Paris; Haus der Kulturen der Welt, Berlin; Barbican Centre, London, among others. www.landia-foundation.com
Yasir Masood, Peter McCain
Snowfall (2020), 3 mins 15
United States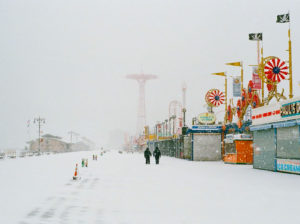 Yasir Masood and Peter McCain are both from Texas but met in Brooklyn, New York.
Yasir Masood is a self-taught filmmaker whose work explores migration, masculinity and the Muslim-American experience.
Peter McCain is a visual artist, director, and curator working in music video production and Broadway and experimental theatre advertising. His work explores cultural consciousness, political anxiety and environmental catastrophe. vimeo.com/petermccain
Joanna McClurg 
Ivan (2020), 12 mins 48
United Kingdom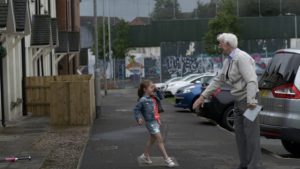 Joanna McClurg is a Northern Irish artist currently studying for a BFA at the Ruskin School of Art, Oxford. Working across video, painting, writing and installation, she collaborates to create portraits of people and communities that encourage empathy. Joanna is curious about home and escape, the prosaic and the cinematic. www.joannamcclurg.wordpress.com 
Andre de Nervaux
Wind in the Trees (2020), 3 mins 17
United Kingdom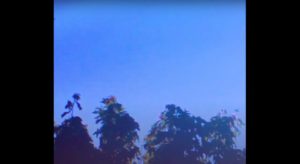 Andre's interest in film started when he was a young boy, obsessed with watching things move and interact with reality. Andre studied film at his secondary school and went on to study filmmaking at a college in Brighton. Earning a filmmaking grade, he decided to make short films based on his personal thoughts and feelings about the world, using his experiences and memories.
Rastko Novaković
Judy Four Times (2020), 5 mins
United Kingdom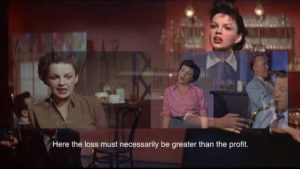 Rastko Novaković is a London-based artist working with the moving image. He has authored over 40 moving image works, ranging from 1-minute lyrical films, to feature-length documentaries, experimental docu-fictions, campaigning films, music videos and multi-platform videos. He has exhibited sound works, outdoor installations, as well as a 15-metre-long site-specific panorama. His work explores the recurrent themes of memory, landscape, the poetics of everyday life and social justice. www.rastko.co.uk/
Ben Rivers
The House Was Quiet
(2020), 4 mins 25
United Kingdom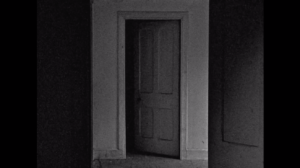 Ben Rivers is an artist and experimental filmmaker based in London, England. His work has been screened at film festivals and galleries around the world and has won numerous awards. Rivers's work ranges in themes, including exploring unknown wilderness territories to candid and intimate portraits of real-life subjects. www.benrivers.com
Shirley Snow
A Loud Boom Through The Night (2020), 10 mins 28
United Kingdom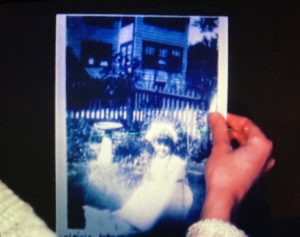 Shirley is currently studying Film and TV at Edinburgh College of Art and has a Fine Art Foundation Diploma taken at Camden Working Men's College. Her work consists mostly of short, independently made films, but she also makes chapbooks and uses Instagram for her artistic work. www.shirleysnow123.wixsite.com/workof2020
Sam Williams
See What I See (2020), 8 mins 54
United Kingdom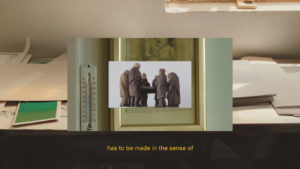 Sam Williams is an artist working across video, live performance and collage. His work explores the connections between the cinematic and the somatic and the relationships between site, body and archive. His research is focused on how we can look at multispecies entanglements, mycelial networks, ecological systems and folk mythologies to produce ideas for present and future ways of non-human-centric living. www.sam-w.com
Renee Zhan
Herzog's Foreskin (2019), 1 min
United States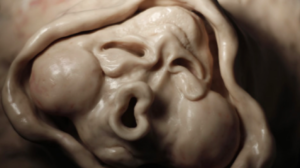 Renee Zhan is an award-winning artist, filmmaker and animator. She earned her MA from the National Film and Television School and her BA from Harvard University. She likes to make ugly films about beautiful things. www.reneezhan.com