Silent Light (2007) screening with Chloe Aridjis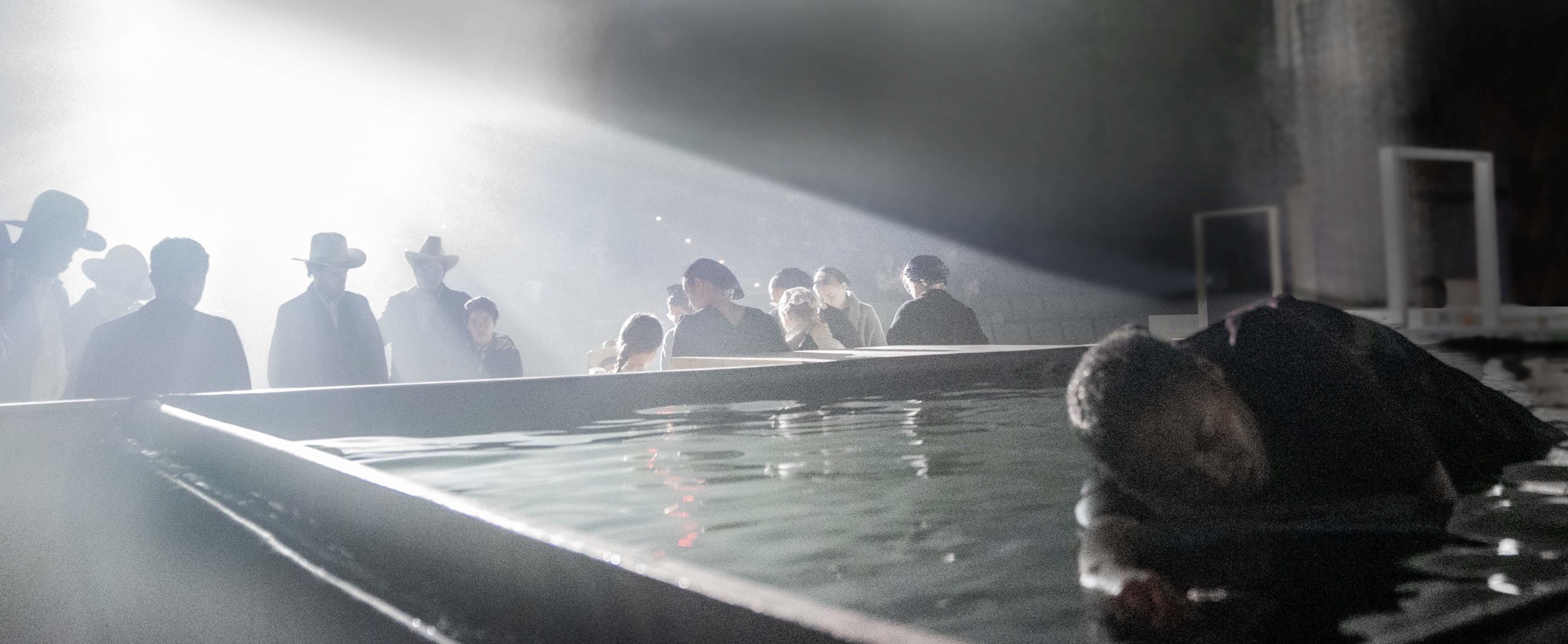 EVENT: Silent Light (2007) screening with Chloe Aridjis
DATE: 27th November 2019
TIME: 6.00pm-9.00pm
VENUE: Swedenborg Hall, Swedenborg House, 20/21 Bloomsbury Way, London WC1A 2TH
CURATOR/S: Gareth Evans | Nora Foster
JUDGE/S: Chloe Aridjis
DIRECTOR/S: Carlos Reygadas
Chloe Aridjis presents a special screening of Silent Light by Carlos Reygadas, accompanied by a reading from her most recent novel Sea Monsters, set in Mexico. Aridjis is participating in the Swedenborg Residency at Swedenborg House and guest judge of the Swedenborg Film Festival 2019. This year's Festival presents three nights of visionary film and readings, taking place in Grade II-listed Swedenborg Hall.
SILENT LIGHT (Carlos Reygadas), Mexico, 2007, 145 mins. 'It's impossible to prise apart the real, the spiritual and the elemental in Silent Light, a tragic drama of love, routine, adultery and God's will that plays out in a community of Plautdietsch-speaking Mennonites in rural Mexico and which owes a large debt to Antonioni and, more specifically, Dreyer. Reygadas, again working with non-professionals, offers realism in front of the lens – the routines of eating, bathing and working are lent an extra fascination by the alien world of the Mennonites – and poetry within it. From the opening time-lapse sunrise, each sequence is carefully and pointedly constructed – and often with a breathtaking beauty, whether it's the movement of a combine harvester through a field or a lingering shot of a flower after a lyrical, near-silent, beguiling sequence of kids taking a dip in a pond. Time and again, Reygadas' fixed shots segue into dead-slow zooms, each of them suggestive of the import of the moment and the coming tragedy. When tragedy comes – Johan's affair is not without repercussions of the most disastrous (or maybe even the most divinely willed) kind – it offers one of the most shocking, unexpected and daring finales in a long while'. (Time Out)
CHLOE ARIDJIS is a London-based novelist and writer. Her most recent novel, Sea Monsters, was published in 2019 by Chatto & Windus, and was described by The Guardian as 'precise, strange, evocative and wise'.  Her 2009 novel Book of Clouds was published in eight countries and was awarded the French Prix du Premier Roman Étranger. Her 2014 novel Asunder was described by The Independent as 'rapturous and enraptured reading'. Chloe's work features enchanting fantastical themes, from the mysterious troupe of Ukrainian dwarves the protagonist of Sea Monsters follows to Zipolite, Mexico to the miniature eggshell landscapes populated with moths in Asunder. These dreamlike worlds evoke some of the stranger, more surreal aspects of Swedenborg's work. Chloe has undertaken the Swedenborg Residency for 2019-2020, which will involve a series of events and publications.
This event launches the 2019 Swedenborg Film Festival, which takes place over three nights with readings and screenings led by author Chloe Aridjis, and concludes with the Swedenborg Film Festival competition.
FILM SCREENINGS: SCHEDULE 
Wednesday 27 November 2019 | 6.00 doors/6.30 film – 9.00 pm | Silent Light directed by Carlos Reygadas
Wednesday 4 December 2019 | 6.00 doors/6.30 film – 9.00 pm | Museum Hours directed by Jem Cohen
Saturday 7 December 2019 | 5.30 doors/6.00 film – 9.30 pm | Memory of Berlin directed by John Burgan & the Film Festival Shortlist Screenings
THE SWEDENBORG FILM FESTIVAL invites entries from the latest emerging and established talent of experimental and artistic film. For the 2019 submission period, filmmakers were invited to submit new films of 20 minutes or less that explored the concept of 'Use and Purpose'. Last year's SFF was guest judged by the late multimedia artist Susan Hiller, and artists and writers including Ali Smith, Andrew Kötting, Jeremy Millar, Bridget Smith and Lech Majewski have judged and shown work at SFF.