SWEDENBORG AND THE ENGLISH ROMANTICS: ITEMS FROM THE SWEDENBORG COLLECTION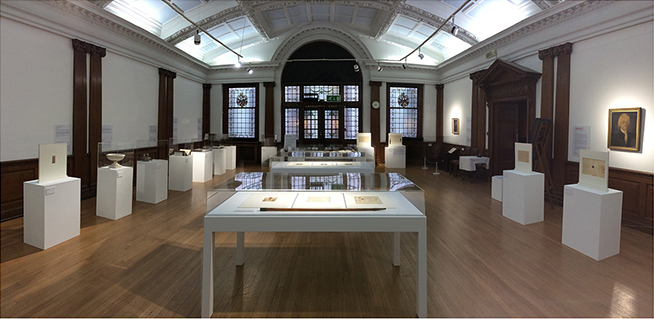 EVENT: SWEDENBORG AND THE ENGLISH ROMANTICS: ITEMS FROM THE SWEDENBORG COLLECTION
DATE: 18th October 2018 - 2nd November 2018
TIME: 10.00 am-5.00 pm, Mon-Fri
VENUE: Swedenborg Hall
CURATOR/S: Stephen McNeilly
FEATURING: Emanuel Swedenborg | William Blake | S T Coleridge | C A Tulk | Philip James de Loutherbourg | John Flaxman | J J G Wilkinson and others
PRIVATE VIEW: 18th October 2018, 6.00-9.00 pm
Described by Jorge Luis Borges as the most extraordinary man in recorded history, Emanuel Swedenborg is today acknowledged as one of the most important writers of the eighteenth century and a pioneering figure in the history of Western thought.  Philosopher, theologian, visionary, scientist and statesman, his works have influenced Honoré de Balzac, Charles Baudelaire, W B Yeats, Fyodor Dostoevsky, C G Jung, the Brownings, D T Suzuki, Czeslaw Milosz, Italo Calvino, A S Byatt, Iain Sinclair and many others, and his theory of correspondences is rightly understood as one of the defining influences on Romantic and Symbolist thought.
Drawing exclusively from items held in the collection and archive at Swedenborg House, Swedenborg and the English Romantics looks to draw special focus on the way in which this influence was felt by writers and artists based in England during the late eighteenth and early nineteenth centuries. Described retrospectively as the Romantic movement—and characterized by a sensibility seeking to emphasize the role of the imagination—this group includes figures as diverse as William Blake, S T Coleridge, John Flaxman, Philip de Loutherbourg, C A Tulk, Henry Crabb Robinson, John Spurgin, J J G Wilkinson and many others. Each, in their own way saw Swedenborg as an exemplar of visionary genius.
Organized in conjunction with the Bloomsbury Festival, the exhibition features over 30 unique objects and historical artefacts, some of which are on public display for the first time. Items displayed include personal effects, relics, notebooks, pencil sketches, marginalia, dream descriptions, poems, reviews, newspaper clippings, etchings and sculptural objects, mirroring the Romantic preoccupation with the fragmentary, transitory and ephemeral.
IN COLLABORATION WITH THE BLOOMSBURY FESTIVAL 2018