'SPIRALS: NOTES ON HILMA AF KLINT': A TALK BY DANIEL BIRNBAUM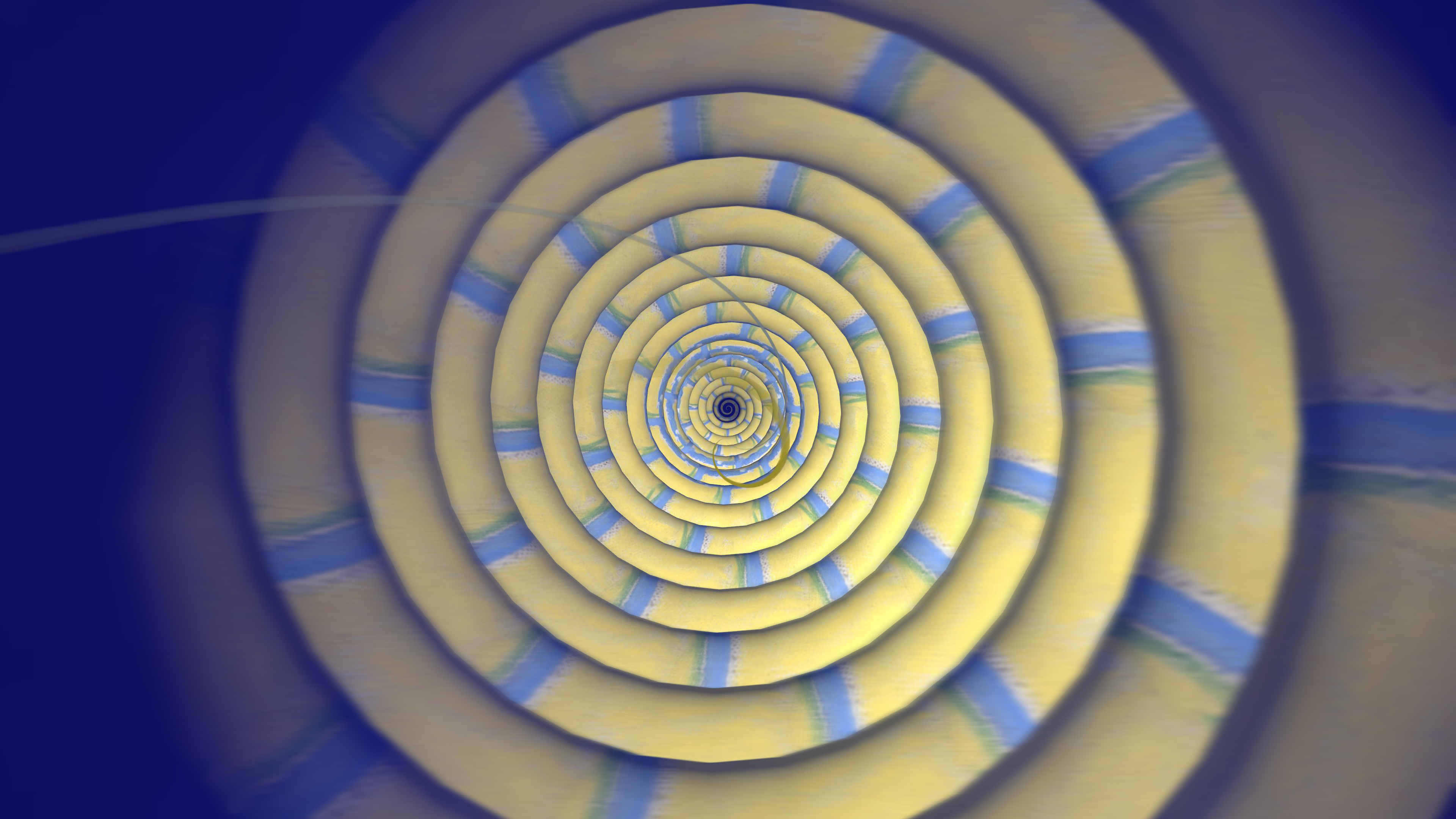 EVENT: 'SPIRALS: NOTES ON HILMA AF KLINT': A TALK BY DANIEL BIRNBAUM
DATE: 4th May 2023
TIME: 6PM - 7PM
VENUE: Swedenborg House
SPEAKER/S: DANIEL BIRNBAUM
For Hilma af Klint, the spiral became a paradigm. In her work, spirals abound: she is drawn repeatedly to coils; elaborate cursive; the volutions in a shell. If again and again, af Klint spirals, this is made a feature of Acute Art's 2022 VR piece, The Temple (soon to be reprised at Swedenborg House as part of the second chapter of Tremulations, curated by Daniel Birnbaum and Jacqui Davies). As Acute Art explains, 'af Klint dreamt of a spiral-shaped building to house her most important works […] but the idea never materialised, and the temple remained an imaginary creation – until now.'
To commence the second chapter of Tremulations, and the reprisal of the VR work The Temple, curator Daniel Birnbaum will give an exclusive talk on Hilma af Klint. Titled 'Spirals: Notes on Hilma af Klint', the talk promises to be an insightful meditation on one of the most groundbreaking modern painters—indeed, one currently being shown alongside Piet Mondrian in Hilma af Klint & Piet Mondrian: Forms of Life, a leading exhibition at Tate Modern.
About the speaker
Daniel Birnbaum is the artistic director of Acute Art, a laboratory for art and digital media in London. 2010-2018 he was the director of Moderna Museet in Stockholm. He is a contributing editor of Artforum, and an adjunct member of the Board of the Hilma af Klint Foundation. In 2009 he curated the Venice Biennale.
---
TREMULATIONS
As part of the second chapter of Tremulations, Swedenborg House Gallery will also be showing:
The Temple: an immersive virtual reality experience
Hilma af Klint dreamt of a spiral-shaped building to house her most important works. According to her notebooks, she wanted it to be built on an island in Sweden but the idea never materialized, and the temple remained an imaginary creation – until now. More than a century later, af Klint's vision has been translated into an immersive VR experience. It takes you on a cosmic journey from the Milky Way, through spirals in nature and into a few of the artist's most important paintings, some of them even coming alive.
Hilma af Klint The Temple was conceived by Daniel Birnbaum and Kurt Almqvist and directed by Marika Stolpe. The experience was produced by Acute Art and published by Stolpe Publishing. Creative Director – Rodrigo Marques. Music – Andrew Sheriff.

---
My Blood Self: Civilizations Part 1
Grace Ndiritu
(2006/2007, 7 mins 42 seconds)  from 4th-31st May.
Grace Ndiritu is a visual artist and writer. Her work has been exhibited across an array of prestigious venues including the Centre Pompidou, the Metropolitan Museum of Art and the BFI London Film Festival. She was the winner of the Film London Jarman Award 2022.
NO BOOKING NEEDED
OPEN 10.30AM to 5PM Monday to Friday