RICHARD ASHROWAN: POST LUX MATERIA – AFTER LIGHT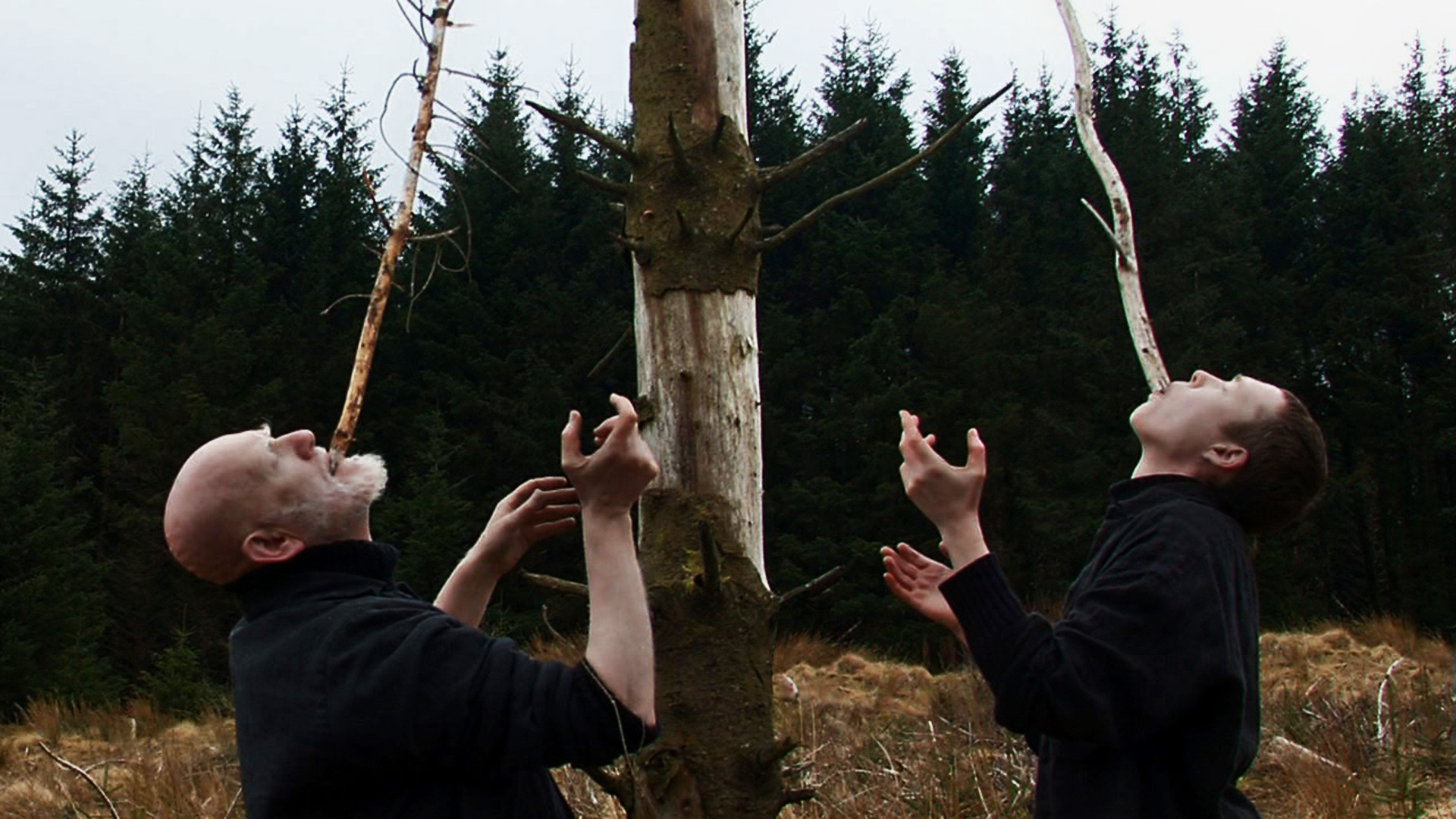 EVENT: RICHARD ASHROWAN: POST LUX MATERIA – AFTER LIGHT
DATE: 8th July 2015
TIME: 8.00 pm
VENUE: Swedenborg Hall, Swedenborg House, 20/21 Bloomsbury Way, London WC1A 2TH
SPEAKER/S: Richard Ashrowan | Gareth Evans
FILM MAKER/S: Richard Ashrowan
Richard Ashrowan is a moving image artist who lives and works in the Scottish Borders. He works primarily with 16mm film and HD video, creating short single-channel films, immersive video installations and live multi-projector performance experiments. His works are exhibited at artist-led spaces, galleries and film festivals around the world. He also curates experimental film and moving image works, as Creative Director of Alchemy Film and Moving Image Festival in Scotland and at Summerhall in Edinburgh. (Find more on www.ashrowan.com)
Tickets – 2 for 1 OFFER! £8.50; CONC £6.50.
TICKETS AVAILABLE FROM HERE
SFF 2015 Ashrowan | Press release
Screenings: Post Lux Materia– After Light
74 minutes plus Q&A
This programme explores Richard Ashrowan's recent work. His films are substantively concerned with landscape, luminous transformation and presence. Referring to the language and processes of alchemical transformation, his work is founded upon an investigation of landscape and a metaphysics of place. His research-driven practice has included an exploration of the use of light by alchemists from the 12th to the 18th centuries, examining their experimental methodology, their diagrammatical structures and early pre-scientific philosophies of light. These historical antecedents often inform the content and structuring principals of his films, combined with a personal sense of deep presence.
Alchemist
29m 24s | 2010 | Scotland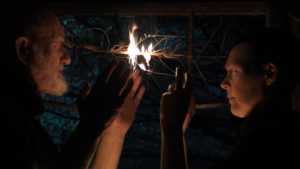 Exploring the transformative qualities of landscape through alchemy, featuring actions by internationally acclaimed performance artists Alastair MacLennan and Sandra Johnston, with the words of 12th-century Scottish alchemist Michael Scot.
Mutus Floris
3m 41s | 2010 | Scotland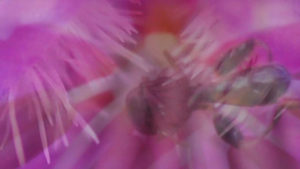 Composed of more than 5000 photographs of wild flowers, the film explores our perceptual relationship to natural things—flowers as objects of attention, the fixing of dynamic life in symbolic thought.
Diagram
7m / 2011 / Iceland & Scotland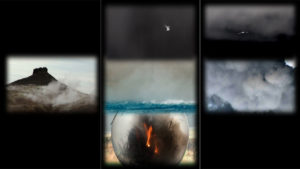 Filmed in Iceland, this work explores the idea of the fixed and the volatile as a diagrammatic space. Repetitive processes of 'fixing' the volatile and 'liberating' the volatile from the fixed are ideas not only central to historical alchemical discourse, but might also be considered central to the act of perception itself.
Cubiculum Umbrae
8m / 2013 / Svalbard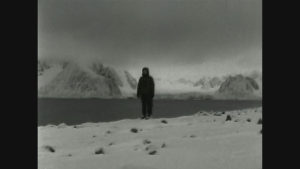 Shot on 16mm on a residency/voyage around Svalbard / Spitzbergen in the high arctic. A critique of sorts on the presence of cameras in such places, and on their hunger for images. An experience diminished in the fixed quality of the shuttered images … and of a kind of seeing contested by cameras.
Speculum
17m | 2014 | Italy & USA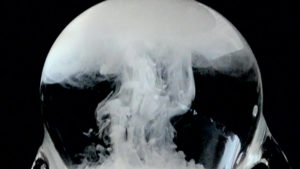 A film in seven stages or seven failed experiments. Each experiment started out as an attempt to understand and interpret one of the seven stages described in the first quartile of the famous alchemical Ripley Scrowl, shot from a perspective within the alchemist's alembic.
Of the Excellence of Wheat
8m | 2015 | Czech Republic | World Premiere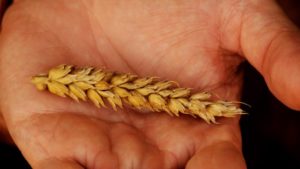 'A bright spirit of light inhabits this grain', stated Robert Fludd (1574-1637), an English physician-hermeticist who conducted alchemical experiments to extract the 'essential ligament of the elements' from wheat. The film refers to Fludd's wider body of work in pre-scientific light philosophy and luminous cosmogenesis.
TICKETS
Tickets – 2 for 1 OFFER! £8.50; CONC £6.50.
TICKETS AVAILABLE FROM HERE
The Swedenborg Film Festival is curated by Gareth Evans, writer, presenter, producer (Patience: After Sebald; By Our Selves and Unseen) and Film Curator at the Whitechapel Gallery, London; and Nora Foster, formerly Assistant Curator, The Swedenborg Society and now Communications Co-ordinator, Frieze.
All films are to be screened at the Swedenborg Society's grade II listed neoclassical hall.
Address: Swedenborg Hall, 20-21 Bloomsbury Way, London WC1A 2TH
Tel: 02074057986
Email: info@swedenborg.org.uk