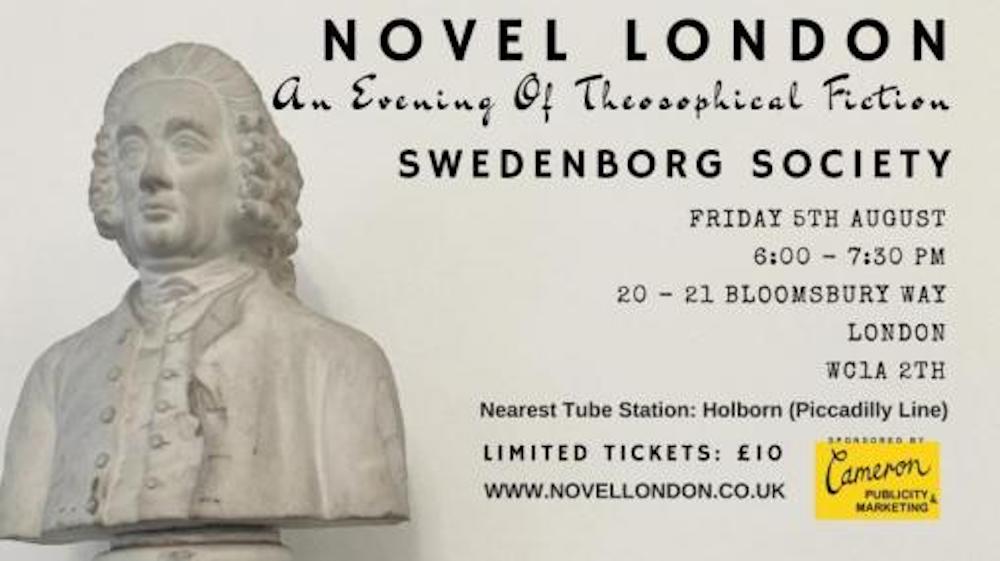 EVENT: NOVEL LONDON
DATE: 5th August 2016
TIME: 6.00-7.30 pm
VENUE: Swedenborg Hall, Swedenborg House, 20/21 Bloomsbury Way, London WC1A 2TH
SPEAKER/S: Adam Bethlehem | Saiswaroopa Iyer | James Wilson
An Evening of Theosophical Fiction
Novel London is a literary event where writers read out their opening chapter to an intimate audience. The evening features a diversity of novelists and takes place in bookshops and venues in central London.
The next evening, featuring fiction of a theosophical nature, will be hosted at the Swedenborg Society's very own unique and wonderful bookshop.
James Wilson, editor and librarian at the Society, will introduce the evening and say a few words about Swedenborg's presence in fiction.
For more details about Novel London and to buy tickets for this event please visit Novel London's website.