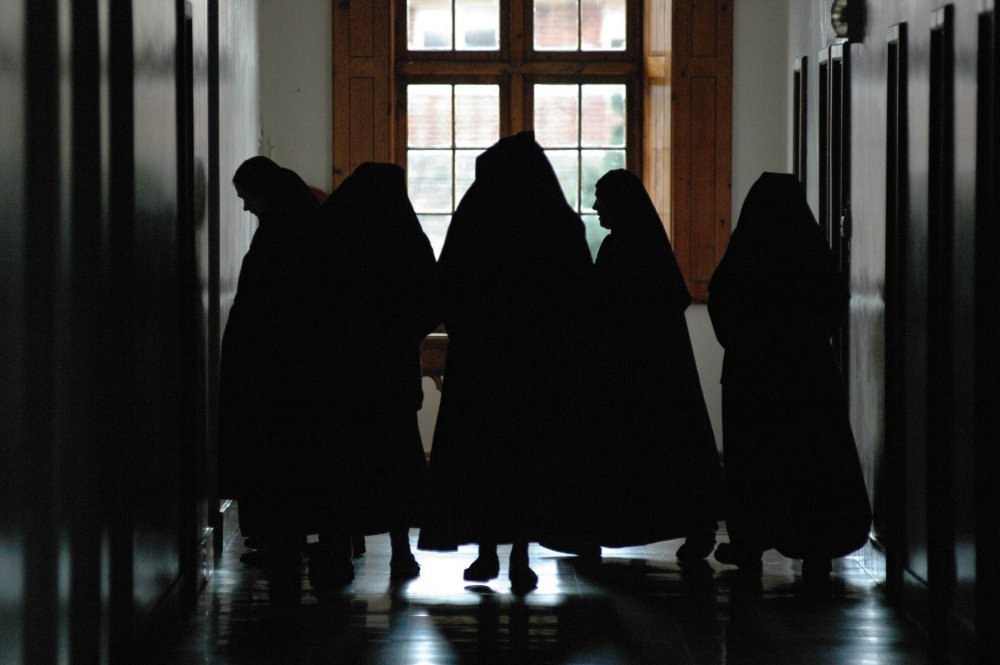 EVENT: NO GREATER LOVE
DATE: 17th April 2012
TIME: 6.30 pm
VENUE: Swedenborg Hall, 20/21 Bloomsbury Way, London WC1A 2TH
SPEAKER/S: Michael Whyte
DIRECTOR/S: Michael Whyte
Film Screening + Director's Q&A | 17 April 2012 | 6.30 pm | Swedenborg Hall
With an introduction and Q&A with the director, Michael Whyte

A special screening of Michael Whyte's documentary about Carmelite nuns in Notting Hill.
The Swedenborg Society is extremely pleased to present No Greater Love, a film by Michael Whyte. The screening will take place in the unique atmosphere of grade II listed Swedenborg Hall, on the edge of Bloomsbury, London. The director will also be present to introduce his film and answer questions from the audience afterwards.
Doors open at 6pm for a 6.30 pm start | free admission | limited capacity | booking via nora@swedenborg.org.uk / (020) 7405 7986 * NOW FULLY BOOKED *
No Greater Love (Michael Whyte, 2010)
'Silence becomes a music, something that's full of life, of expectancy.'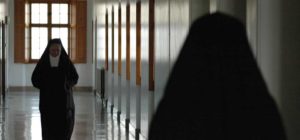 After ten years of correspondence, Michael Whyte was given unprecedented access to the monastery of the Most Holy Trinity, in London's Notting Hill. The monastery, which was founded in 1878, is home to the Discalced Order of Carmelite Nuns. The nuns lead a cloistered life dedicated to prayer and contemplation, rarely leaving the monastery except to visit a doctor or dentist. Silence is maintained throughout the day with the exception of two periods of recreation.
No Greater Love gives a unique insight into this closed world where the modern world's materialism is rejected; they have no television, radio or newspapers. The film interweaves a year in the life of the monastery with the daily rhythms of Divine Office and work. Centred in Holy Week, it follows a year in which a novice is professed and one of the senior nuns dies. Though mainly an observational film there are several interviews, which offer insights into their life, faith, moments of doubt and their belief in the power of prayer in the heart of the community. More info.
PRESS QUOTES
'Often humorous, extremely moving in their devotion to their saviour and to mankind.  I felt rather attracted to the idea of joining a monastery.'
Philip French, The Observer
'Very moving to witness the nuns candour and lack of pretension, a warm, revelatory glimpse of an alternative lifestyle'
Nicholas Barber, Independent on Sunday
'They speak about themselves with clarity and eloquence. Silence? "It's a discipline. It becomes a music, something that's full of life, of expectancy." Night prayer? It's a "re-run of death. We say sorry to each other as if we were to die that night. We're preparing for death.'
Sukhdev Sandhu, The Telegraph
'This is a beautiful, informative and inspiring study of a way of life defiantly at odds with the glitzy priorities and frenetic pace of the outside world.'
Edinburgh Film Festival 2009
'Courageous, compelling and deeply moving'
Empire ****
'Whyte captures moments that recall Dutch painting of the 17th Century.  The film demands a measure of patience from the viewer and repays it tenfold'
Anthony Quinn, The Independent  ****
'Haunting Vermeer visuals … "God remains a mystery," admits the prioress. "And we have to live with that mystery." No Greater Love plays silent witness for a spell and then bows out, the mystery left intact.'
Xan Brooks, The Guardian
'It is a gently elegant and intelligent film, refreshingly free of cynicism or comment, and could well prove to be something of a documentary success.'
Mark Adams, Screen International
'An observational homage, movingly eloquent in its long shots of sunlit corridors'
Nick Bradshaw, Sight and Sound