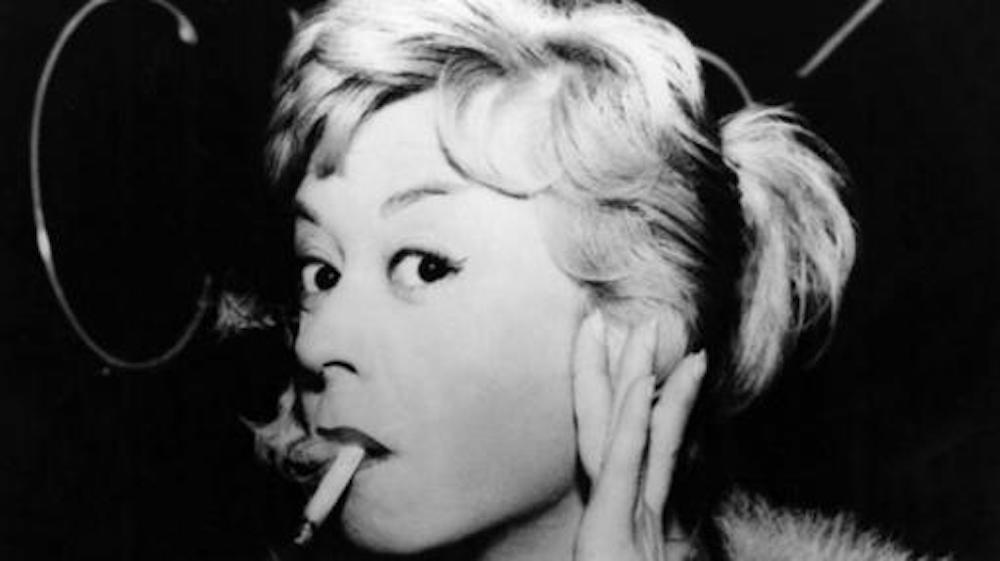 EVENT: NIGHTS OF CABIRIA
DATE: 9th November 2017
TIME: 7.00 pm
VENUE: Swedenborg Hall, Swedenborg House, 20/21 Bloomsbury Way, London WC1A 2TH
FEATURING: Ali Smith
DIRECTOR/S: Federico Fellini
introduced by Ali Smith
a screening as part of the Swedenborg Film Festival 2017 with Ali Smith
Nights of Cabiria 
(dir. Federico Fellini, 1957)
'The star's prize-winning, heartbreaking performance, the story's allegorical resonance and Fellini's sweeping, soulful vision of a Roman prostitute's resilient humanity mark Nights of Cabiria as a cinematic masterpiece.
As an outgrowth of characters played by Miss Masina in her husband's earlier films, The White Sheik, Il Bidone and La Strada, the unforgettable Cabiria is a tiny, scrappy survivor who drifts almost magically among the film's varied realms. In three astonishing long sequences here, she is taken under the wing of a movie star, disillusioned by a religious pilgrimage with carnival overtones and cruelly tricked by a hypnotist who exposes her once-secret dreams. In the course of her eventful travels, Cabiria undergoes the profound spiritual evolution that gives the film its lingering grandeur. Anyone dismayed by the hyperkinetic emptiness of so much current film spectacle will find the antidote—a deep, wrenching and eloquent filmgoing experience—right here.' (The New York Times)
THE 2017 SWEDENBORG FILM FESTIVAL explores the theme of 'dreams', with a season of iconic features and visionary shorts chosen by the writer Ali Smith. With free admission, screenings take place in grade II-listed Swedenborg Hall at the heart of Bloomsbury.
Shortlisted for the 2017 Man Booker Prize and one of today's most significant and original storytellers, Smith has curated a season of films—from rarely seen cinematic masterpieces to contemporary artist shorts—all questioning boundaries between imagination and reality, performance and identity. Smith is also guest judge of the annual Swedenborg Short Film competition, featuring international artists with new moving image works responding to the theme of 'dreams'. The festival will conclude with the screening of the 2017 shortlist and Smith's announcement of the winner.