Hilma af Klint – The Temple virtual reality event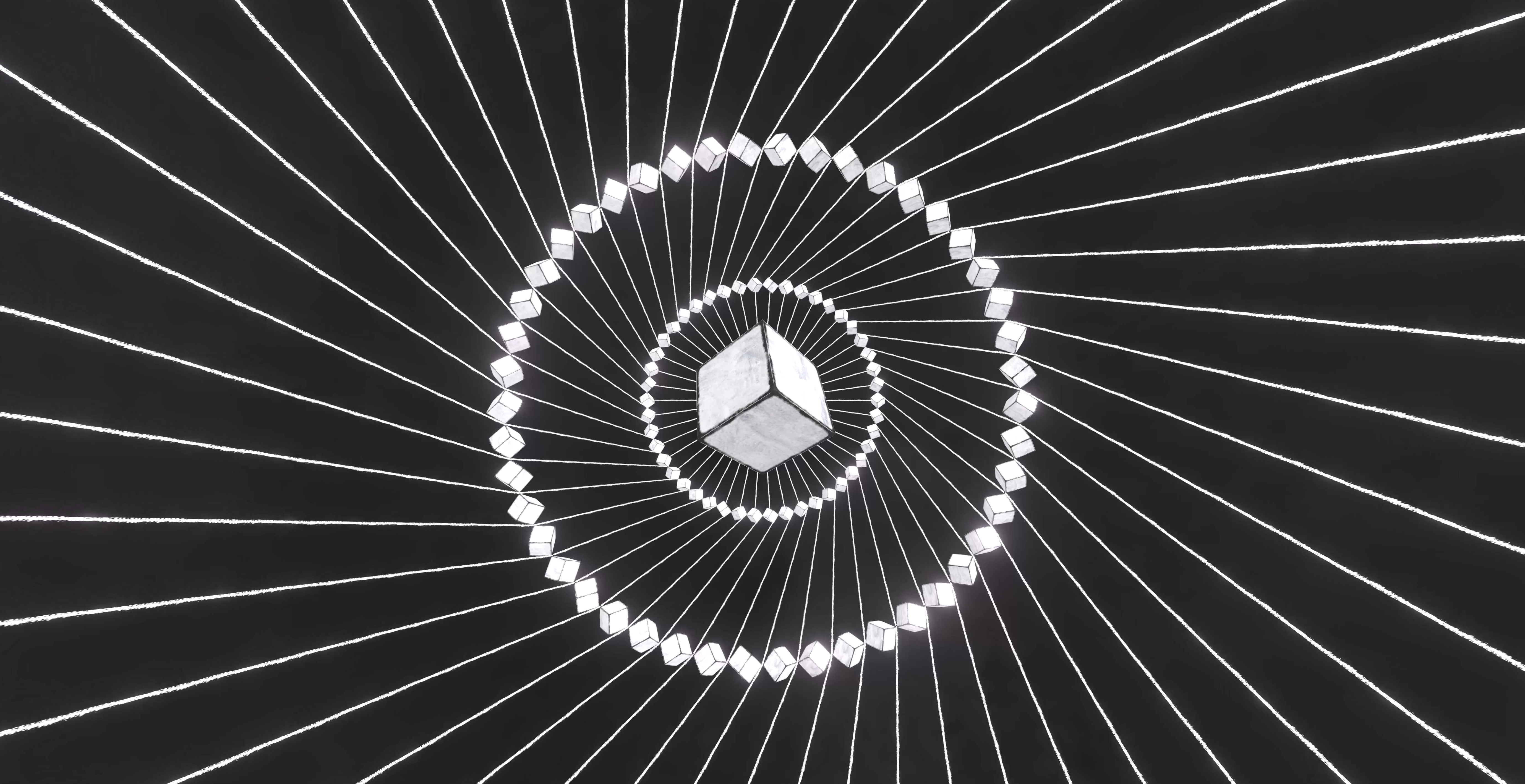 EVENT: Hilma af Klint – The Temple virtual reality event
DATE: 13th June 2023 - 13th June 2023
TIME: Monday to Friday 10.30am to 5.00pm (Saturdays 11am to 4.00pm; late opening Thursdays 10.30am to 8.30 pm)
VENUE: Swedenborg Hall
ARTIST/S: Hilma af Klint
CURATOR/S: Daniel Birnbaum and Jacqui Davies
You are invited to enter another world. As part of the second chapter of the Tremulations exhibition at Swedenborg House, curated by Daniel Birnbaum and Jacqui Davies, Swedenborg House will be staging a unique immersive virtual reality event exploring the paintings of the Swedish artist Hilma af Klint. The VR experience lasts 12 minutes.
Organized in conjunction with BOKFÖRLAGET STOLPE, ACUTE ART and THE AXEL AND MARGARET AX:SON JOHNSON FOUNDATION FOR PUBLIC BENEFIT.
The Temple: immersive virtual reality experience
Hilma af Klint dreamt of a spiral-shaped building to house her most important works. According to her notebooks, she wanted it to be built on an island in Sweden but the idea never materialized, and the temple remained an imaginary creation – until now.
More than a century later, af Klint's vision has been translated into an immersive VR experience. It takes you on a cosmic journey from the Milky Way, through spirals in nature and into a few of the artist's most important paintings, some of them even coming alive.
Hilma af Klint sometimes referred to her temple as a church for a new era and at other times called it a museum. The exact meaning remains open to interpretation. At the same time, her paintings were clearly intended to lead the viewer to levels of awareness beyond that of everyday life. Was it really a physical building she had in mind? Or was it a spiritual site – something existing in another dimension?
Perhaps her temple, simultaneously spiritual and physical, could not be realized because she did not have access to the right medium. She had no knowledge about the technological possibilities that were to come, and the idea remained on paper. Today things are different. Hilma af Klint's temple, inspired by the teachings of Christian Rosenkreutz, has arrived with the help of VR.
Hilma af Klint The Temple was conceived by Daniel Birnbaum and Kurt Almqvist and directed by Marika Stolpe. The experience was produced by Acute Art and published by Stolpe Publishing. Creative Director – Rodrigo Marques. Music – Andrew Sheriff.
About Hilma af Klint
Born in Stockholm, Hilma af Klint studied at the Royal Swedish Academy of Fine Arts. She became established as a respected artist, exhibiting figurative paintings. Originally a devout Christian, she became involved in spiritualism and later pursued a keen interest in the ideas of Rudolf Steiner's Rosicrucian theosophy and anthroposophy. These modes of spiritual engagement were popular across Europe, especially in artistic and literary circles. In recent years, interest in af Klint's esoteric paintings has grown, and in 2018 a major survey of her work at the Guggenheim Museum in New York became the best-attended exhibition in the history of the institution. The Catalogue Raisonné presents the majority of Hilma af Klint's important works, many of which have never been exhibited.
About Tremulations
Curated by Daniel Birnbaum and Jacqui Davies
VIRTUAL REALITY WORKS: APRIL: MARK LECKEY (WORLD PREMIERE); MAY: HILMA AF KLINT; JUNE: NATHALIE DJURBERG & HANS BERG (UK PREMIERE).
INSTALLED WORKS: TONY COKES; MARCEL DUCHAMP; YAYOI KUSAMA; GRACE NDIRITU; MERET OPPENHEIM; EMANUEL SWEDENBORG; APICHATPONG WEERASETHAKUL; ITEMS FROM THE SWEDENBORG HOUSE COLLECTION
Tremulations, an exhibition in three chapters at London's Swedenborg House, opens with the world premiere of Mark Leckey's first virtual reality work: The Bridge.
Emanuel Swedenborg's visionary universe is one of reflections and correspondences. Sacred scripture, he claimed, is a mirror in which we see God. At her request, he once introduced a young girl to an angel: leading her to a corner of his study, he drew back a curtain to reveal a mirror and the girl's own face. Swedenborg, the author of On Tremulation (1719), envisioned a cosmos in which everything, including seemingly solid objects, vibrates. 'In tremulations there are millions of variations', according to the ninth and final rule of his doctrine.
The exhibition Tremulations, curated by Daniel Birnbaum and Jacqui Davies, presents objects from the rich archives of Swedenborg House as well as writings and works of art by, among others, Marcel Duchamp, Meret Oppenheim, Yayoi Kusama and Apichatpong Weerasethakul. Structured according to Swedenborg's Nine Rules of Tremulation, the exhibition will be presented in chapters manifested in physical, temporal and virtual space at Swedenborg House. Each chapter will include a virtual reality work produced by Acute Art: The Bridge by Mark Leckey (April); Hilma af Klint: The Temple (May); and It will End in Stars by Nathalie Djurberg & Hans Berg (June); plus 3 'corresponding' works of projection. The first of these will be Phantoms of Nabua, by Apichatpong Weerasethakul; the second My Blood Self: Civilizations 1 by Grace Ndiritu; and the third Testament A (MF FKA K-P X KE RIP) by Tony Cokes.
GALLERY OPENING TIMES: Monday-Friday 10.30am-5pm; Saturday 10.30am-4pm. Free admission (but booking required)
VR VIEWING RUNS
MARK LECKEY: 3 April – 2 May 2023

HILMA AF KLINT: 4 May – 13 June 2023

NATHALIE DJURBERG & HANS BERG: 15 June – 30 June 2023
VR BOOKINGS: Variable dates, booking essential; £3 admin fee applies: