EROS & PSYCHE | A STORYTELLING PERFORMANCE FOR ADULTS BY SALLY POMME CLAYTON | ARTIST IN RESIDENCE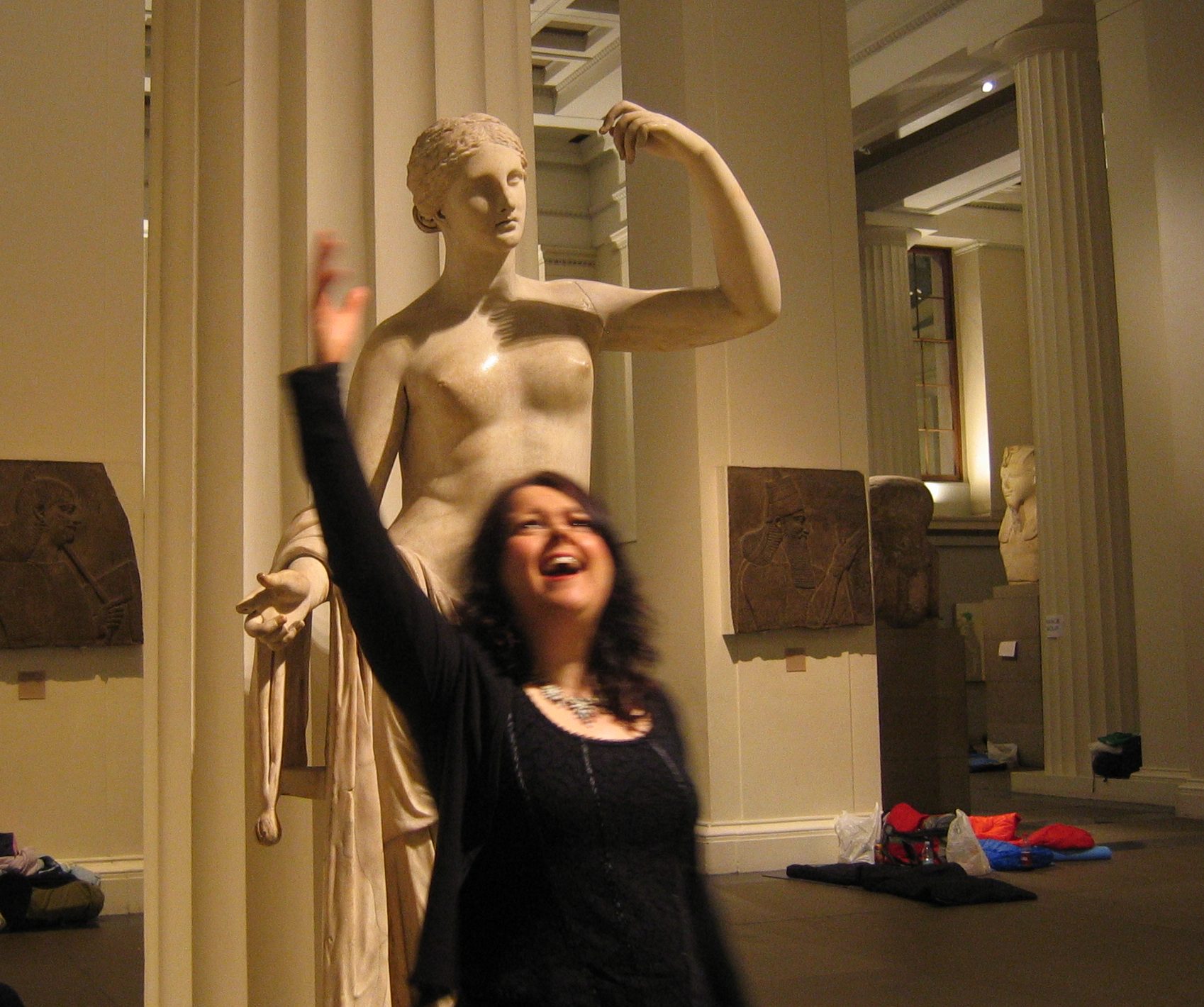 EVENT: EROS & PSYCHE | A STORYTELLING PERFORMANCE FOR ADULTS BY SALLY POMME CLAYTON | ARTIST IN RESIDENCE
DATE: 10th May 2012
TIME: 7.00 pm
VENUE: Swedenborg Hall, Swedenborg House, 20/21 Bloomsbury Way, London WC1A 2TH
PERFORMER/S: Sally Pomme Clayton
10 May 2012 | Swedenborg Hall | 7.00 pm (doors open at 6.30 pm)
Storyteller Sally Pomme Clayton undresses the myth of Eros and Psyche; recreating Psyche's journey from romance to the edge of existence, Sally strips back the myth to reveal hidden Platonic ideas.
This performance brings together two classical texts—the mythical romance of Eros and Psyche and Plato's Symposium. Plato's Symposium acts as a counterpoint to Psyche's quest, as the life and character of Socrates is evoked, with his sharp humour and cutting mind. Socratic thought weaves through the performance, asking 'what is the path of love?'
Doors open at 6.30 pm for a 7.00 pm start. Admission is free but capacity is limited; advance booking is recommended via nora@swedenborg.org.uk / (020) 7405 7986. This performance is not suitable for those aged under 16. The first half runs for 50 minutes, before the interval, followed by the second half which also runs 50 minutes.
SALLY POMME CLAYTON | ARTIST IN RESIDENCE 2011 – 2012
SALLY POMME CLAYTON is a writer and storyteller. She founded The Company of Storytellers with Ben Haggarty and Hugh Lupton in 1985, spearheading storytelling in the UK. She recently performed at The National Gallery and the Cheltenham Music Festival. During 2010 she was commissioned by The British Museum to create six stories for A History of the World in 100 Objects and wrote trilogy Sea Stories with composer Dario Marianelli, for The London Philharmonic Orchestra, performed at The Royal Festival Hall. She has published children's books, among them Persephone—a journey from winter to Spring (Frances Lincoln). She is currently Artist in Residence at The Swedenborg Society, where she will be present four site-specific performances for adults and children, throughout 2011-12. Further information.
A storytelling performance for adults, supported by the Arts Council England. Admission is free but capacity is limited. Advance booking: nora@swedenborg.org.uk / (020) 7405 7986.