DAVID LISTER | THE FEELING OF WHAT HAPPENS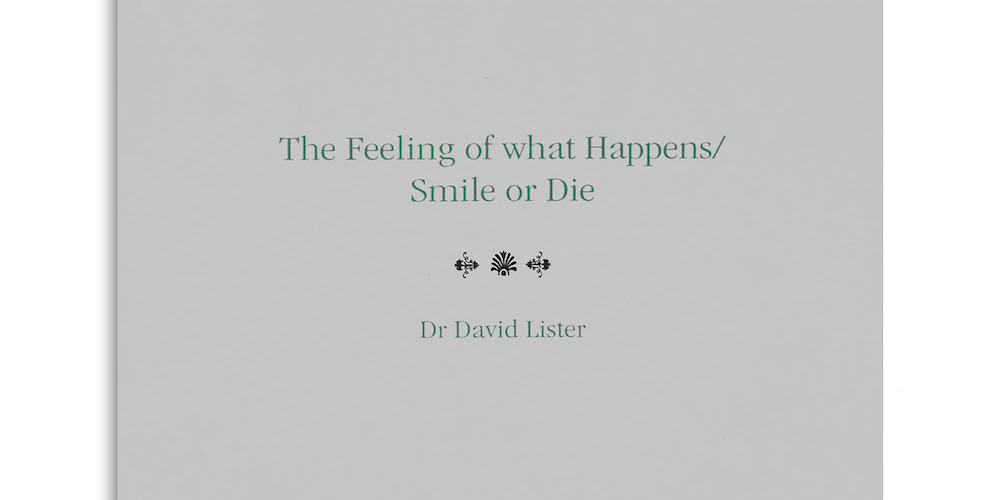 EVENT: DAVID LISTER | THE FEELING OF WHAT HAPPENS
DATE: 30th January 2010
TIME: 4.30pm
VENUE: Swedenborg House, 20/21 Bloomsbury Way, London WC1A 2TH
SPEAKER/S: David Lister
Visual images, sounds, smells and sensations are all occurrences, or 'happenings' accompanied by feelings or emotions. This dynamic reflects Emanuel Swedenborg's division of the faculties of the brain into the 'will' and the 'understanding'; just as the heart and lungs are at once independent and necessarily conjoined, the will and understanding 'are distinct from one another, but so created to be as one, and when they are one they are called the mind'. 'One cannot think without affection'. Without emotions there can be no understanding of experience.
This talk explores the anatomical structures of the brain, which support these compulsive and rational functions. David will focus upon one of Swedenborg's remarkable visions of 250 years ago, which foresaw, with amazing accuracy, the parts of the brain responsible for the emotions.
DAVID LISTER is the current chairman of the Swedenborg Society and a member for the past 19 years. His diverse interests—scientific, spiritual and charitable—reflect those found in Swedenborg's writings. David was a medical missionary in India and then a surgeon in Denmark, before returning to England to practice as a GP for the latter part of his career.
Admission is free but advance booking is advised. Part of the Swedenborg Society's bicentenary festival of culture; featuring A S Byatt, Iain Sinclair, Roy Foster and more. David Lister's talk on the brain will be published as a 'transaction' by the Society in 2012.