Cycle of Life: Dummy Jim's First Decade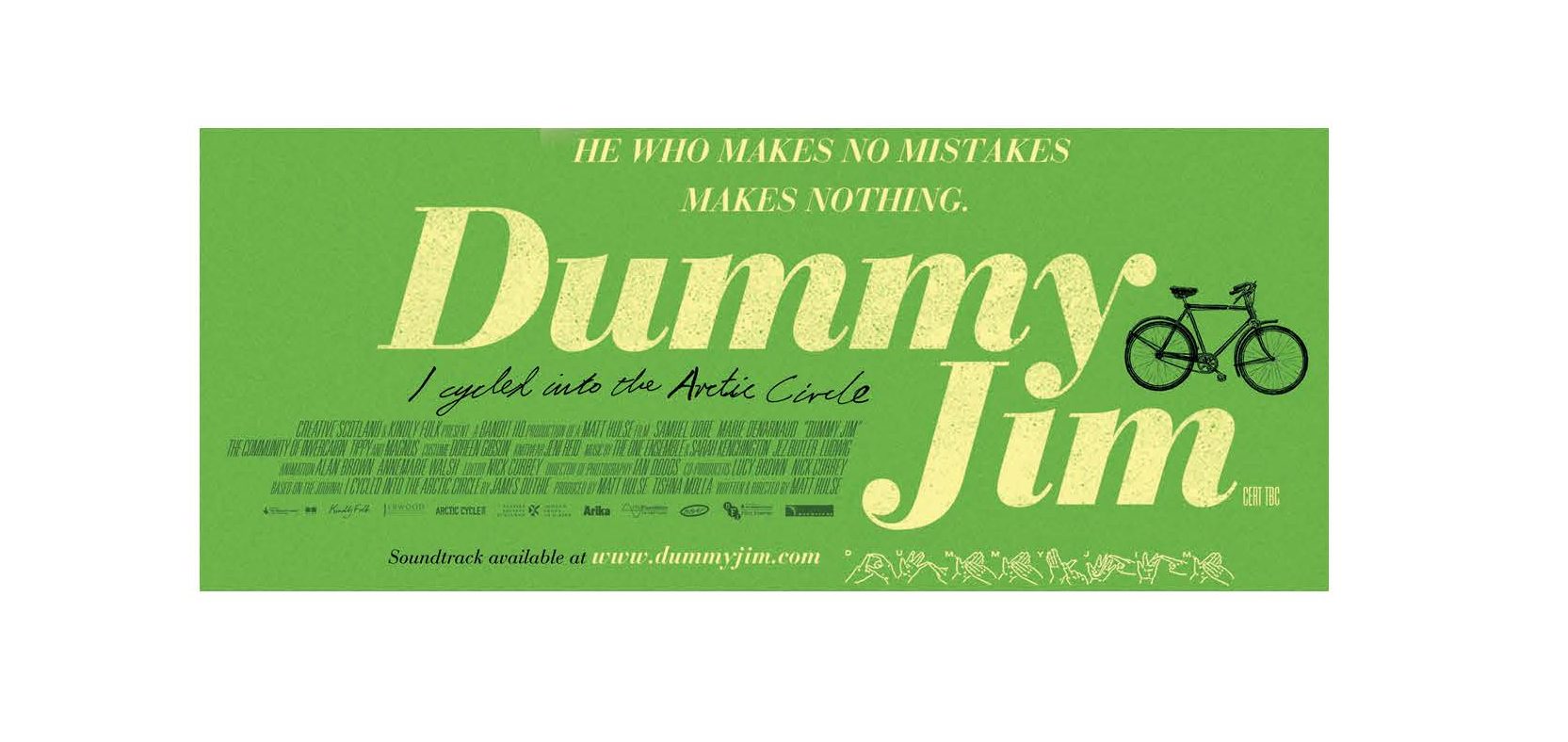 EVENT: Cycle of Life: Dummy Jim's First Decade
DATE: 28th November 2023 - 28th November 2023
TIME: 6.30 - 10.00 pm (Doors open 6.30 pm; Film starts at 7.00 pm)
VENUE: Swedenborg Hall
SPEAKER/S: Matt Hulse, Gareth Evans
PARTICIPANT/S: Nick Currey (film's editor), Jo Ross (BSL interpreter)
DIRECTOR/S: Matt Hulse
FILM MAKER/S: Matt Hulse

A special screening and evening to celebrate the 10th anniversary of the Michael Powell Award-nominated film Dummy Jim. The evening will see a screening of the 87-minute film (starting at 7.00 pm), followed by a conversation and Q&A between the film's director Matt Hulse and Gareth Evans. Members of the film's cast and crew will be present, including editor Nick Currey, along with original costumes and props from the film's production.
This event will be BSL-interpreted by Jo Ross, RSLI ASLI.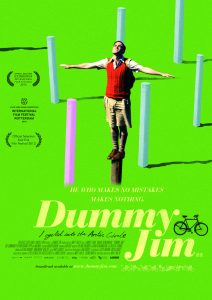 "A totally unique mixture of documentary, fiction and playful visual
poetry." (EIFF 2013)
"Very beautiful and utterly bonkers" (The List ✩✩✩✩)
Dummy Jim weaves fiction, documentary, animation and archive to explore the eccentric adventures of profoundly deaf Scots long-distance cyclist James Duthie who hailed from the close-knit Aberdeenshire fishing community of Cairnbulg and Inverallochy. In 1951, he set out on a lone cycling tour to Morocco. After three months of pedalling, he reached the Arctic Circle. 'If you want to make God laugh, tell him your plans'. 12 years in the making, Hulse crafts a multi-layered memorial to a quietly determined maverick and the community that shaped him, with present-day village inhabitants emerging as creative participants. The film is based upon James Duthie's 1951 book, I Cycled into the Arctic Circle, in which, amongst so many wonders, Duthie discovered the inestimable Scandinavian sage Emanuel Swedenborg. Deaf actor Samuel Dore leads.
PROGRAMME
6.30 pm. Doors open.
6.50 pm. Welcome from Gareth Evans and Matt Hulse and introductory ceremony, featuring Matt leading the audience in a rendition of Ivor Cutler's 'Beautiful Cosmos'.
7.00 pm. Dummy Jim (87 mins).
8.30 pm. Conversation between Matt Hulse and Gareth Evans, with Nick Currey and other members of cast & crew. Live BSL interpreted by Jo Ross.
9.30 pm. Close.
Bios
Matt Hulse



Matt Hulse is an artist, filmmaker, photographer, performer and writer. His films have screened at dozens of festivals and galleries in 25+ countries internationally.
He has been nominated thrice each for The Jarman Award and The Margaret Tait Awards. In 2019 he was one of ten artists commissioned to make a short film for Margaret Tait 100, celebrating the centenary of the Orcadian filmmaker.
In 2017 he was the overall winner of Germany's prestigious Felix Schoeller Photo Award.
2022 brings to light his third feature-length film, supported by Creative England and Creative Scotland – SOUND FOR THE FUTURE – that premiered at BFI London Film Festival 2020.
Matt's second feature-length film Dummy Jim (2013) premiered at Rotterdam International Film Festival (nominated for a Tiger Award) and Edinburgh International Film Festival (EIFF) (nominated for the Michael Powell Award). "Totally unique mixture of documentary, fiction and playful visual poetry". In December 2015 he completed a major book on Dummy Jim co-published by The Saltire Society.
Matt's debut feature Follow The Master (2009) premiered at EIFF: "An inspired cinematic pleasure".
His work features in Time Out's 1000 Films to Change Your Life (Simon Cropper 2006) and A History of Experimental Film & Video (A L Rees 1999) and is kept at the National Media Museum (UK), National Library of Scotland, Gallaudet University (Washington DC), The Wallace Library (Rochester, NY) and Fales Library (New York University).
Gareth Evans
Gareth Evans is a London-based writer, editor, film / event curator, producer & host and documentary mentor. He works on special projects for the London Review of Books and curates their Screen at Home series. From 2012-2023 he was the Adjunct Moving Image Curator at the Whitechapel Gallery. He has written many catalogue essays and articles on place, culture, artists and the moving image, as well as the extensive text for Radiohead's KID A MNESIA catalogue.