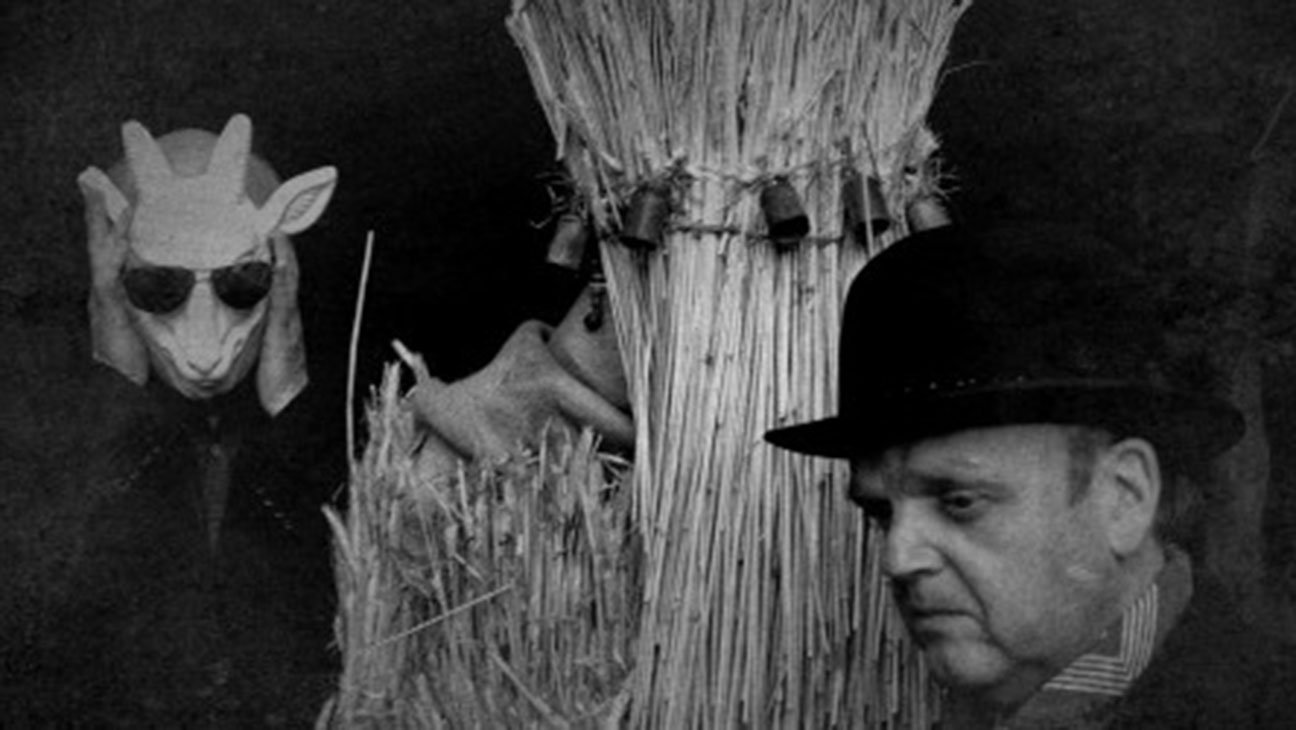 EVENT: BY OUR SELVES
DATE: 23rd October 2015
TIME: 6.00 pm
VENUE: Swedenborg Hall, Swedenborg House, 20/21 Bloomsbury Way, London WC1A 2TH
FEATURING: Gareth Evans | Andrew Kötting | Iain Sinclair
DIRECTOR/S: Andrew Kötting
FILM SCREENING | BOOK LAUNCH
By Our Selves, directed by Andrew Kötting
Friday 23 October 2015 | Doors open from 6.00 pm. | Swedenborg House | 20-21 Bloomsbury Way, London WC1A 2TH
FREE ADMISSION, BUT BOOK IN ADVANCE! 
By Our Selves (2015, 83 mins, cert. 15)
Andrew Kötting's film channels and retraces the 1841 odyssey of the Romantic 'peasant poet' John Clare when he tramped 80 miles from Epping Forest, on the outskirts of London, to his home village of Northborough in Nothamptonshire. Clare was fleeing from an asylum where he had been interned for many years, and heading in pursuit of the ghosts of lost loves. In By Our Selves, Clare is played by a silent and tortured Toby Jones, haunted by memories, and by the voices of his own poems and journals (read by Toby's father, Freddie Jones, who himself played John Clare in a 1970s television drama). Clare is accompanied on his journey by a man dressed as a shamanic straw bear (Kötting) and the pair are also joined along the way by the writer-oracles Alan Moore and Iain Sinclair, whose book Edge of the Orison (2005) was the launching pad for the film, successfully brought to fruition by a popular crowdfunding campaign.
Mysterious, sometimes tense, sometimes comic, Kötting has said that By Our Selves brings to the fore the dualities of life: the relationships of father and son, nature and human, and heaven and earth. After a preview at the Hackney Picturehouse, and world premiere at the International Film Festival in Marseille, this represents a rare early chance to see the film at 'one of London's most atmospheric venues' (Guardian).
This special screening, as part of the 2015 Bloomsbury Festival, will see the director Andrew Kötting and writer/performer Iain Sinclair in attendance and it will be introduced by executive producer Gareth Evans. The evening will also serve as the launch for the companion By Our Selves book edited by Kötting, with chapters by Sinclair, Alan Moore, Toby Jones and others.
To book tickets, please go to the Bloomsbury Festival website: 
http://bloomsburyfestival.org.uk/events/event/by-our-selves/
(You will be a sent a confirmation email—remember to print this out and bring it with you on the evening!)