NISSA NISHIKAWA: RITE OF AUGURY | ARTIST IN RESIDENCE | 2010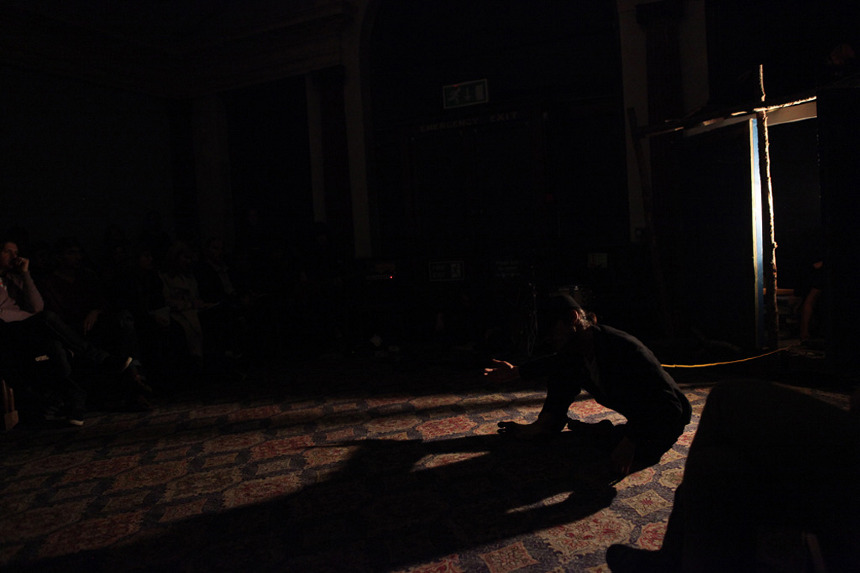 EVENT: NISSA NISHIKAWA: RITE OF AUGURY | ARTIST IN RESIDENCE | 2010
DATE: 23rd October 2010
VENUE: Swedenborg Hall, Swedenborg House, 20/21 Bloomsbury Way, London WC1A 2TH
ARTIST/S: Nissa Nishikawa
PERFORMER/S: Nissa Nishikawa | Junya Ishii | Eniko Buday | Jonathan Bonnici | Bruno Humberto | Rob Drugan | Bo Ningen
Nissa Nishikawa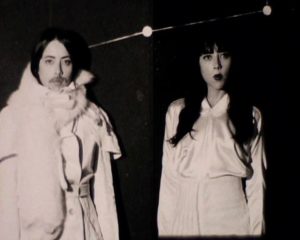 Photograph © Fritz Stolberg
Residency: March – October 2010
Performance | Bloomsbury Festival 2010
On 23 October 2010, NISSA NISHIKAWA, Artist in Residence at Swedenborg House, presents Rite of Augury a performance centred on the ideas of Emanuel Swedenborg. Incorporating music, dance and sculpture, a collective of international artists will respond to Swedenborg's perception of the world in parallels, becoming psychopomps in the act of theatre. Artists involved are Nissa Nishikawa, Junya Ishii, Eniko Buday, Jonathan Bonnici, Bruno Humberto and Rob Drugan.
Music will be performed live by BO NINGEN acoustic psychedelic outfit from Japan—now one of the most exciting bands to emerge from the underground London scene, as asserted by Mojo Magazine (2010): 'Cosmic lullaby and chant from East Enlightenment activists. It's hard to imagine anyone nodding off to Bo Ningen. They're fantastically energetic, often brain-crushingly heavy, and quite probably the most exciting young band in London right now'.
This performance will form part of The Bloomsbury Festival a cross-cultural event organized by Hidden Cities and supported by the Wellcome Trust, UCL, the School of Advanced Study, Camden Council, Bloomsbury Colleges, Arts Council England and The British Museum.
View images and video footage of the performance here.
NISSA NISHIKAWA studied Fine Arts at Concordia University in Montreal, Quebec and Stage Art at the Royal Academy of Dramatic Art, London. She also holds an MA in Theatre from Goldsmiths University, London. From 2004 to 2007 she trained in Yamanashi, Japan with dancers Min Tanaka and Shiho Ishihara. Nissa Nishikawa lives and works in London.