ANDERS HALLENGREN | THE GRAND THEME & OTHER ESSAYS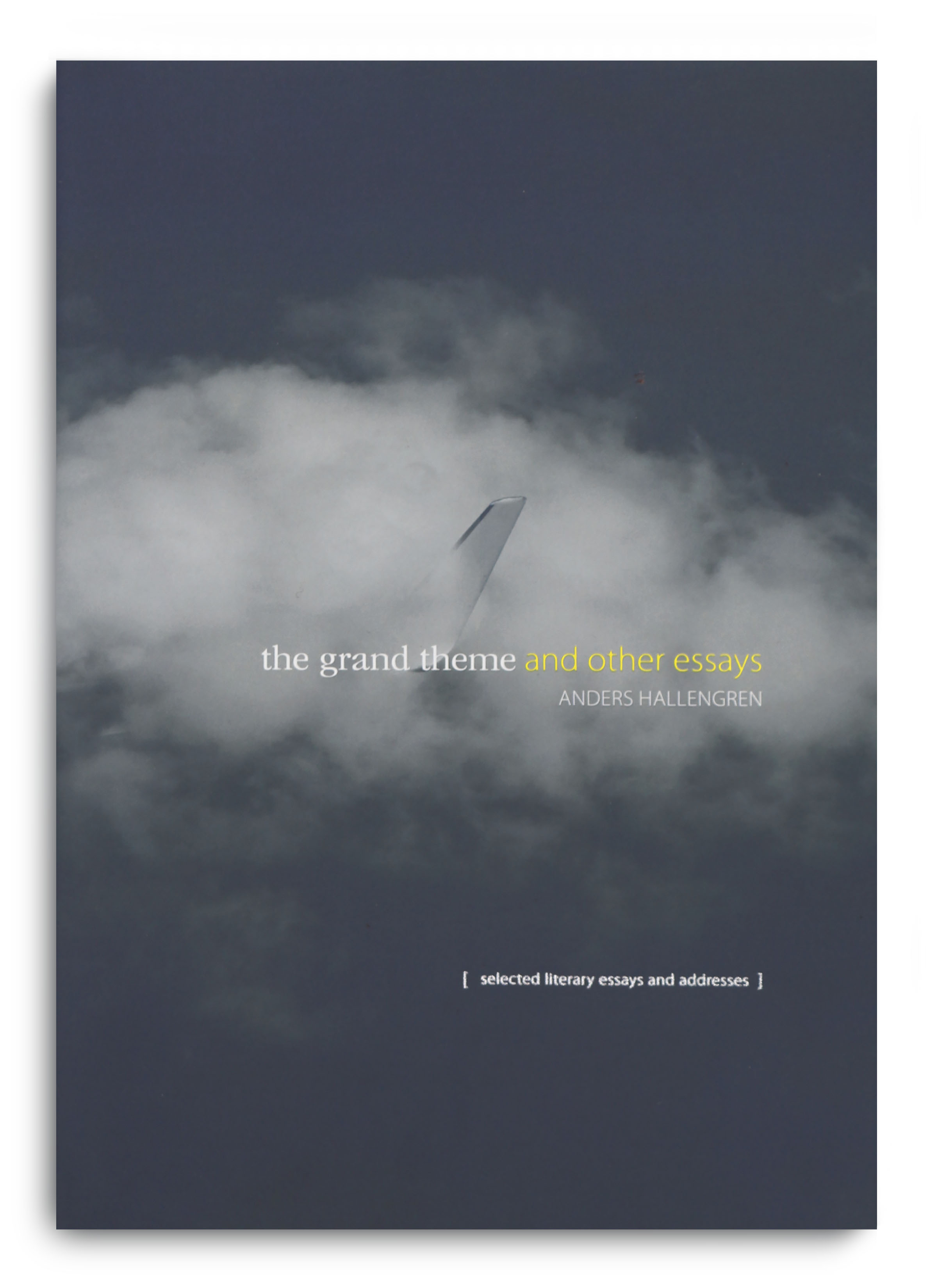 EVENT: ANDERS HALLENGREN | THE GRAND THEME & OTHER ESSAYS
DATE: 27th June 2013
TIME: 7.00 pm
VENUE: Swedenborg Hall, Swedenborg House, 20/21 Bloomsbury Way, London WC1A 2TH
SPEAKER/S: Anders Hallengren
On 27 June 2013, the Swedenborg Society will launch The Grand Theme and Other Essays (Swedenborg Society, 2013), a new book by our esteemed President, Anders Hallengren.
THE GRAND THEME AND OTHER ESSAYS collects together material written over a number of years and explores, through a prism of literature, poetic reflection and historical narrative, Hallengren's long standing interest in his fellow countryman, Emanuel Swedenborg (1688-1772). The author will be present at the launch to sign copies of his book, which will be available to buy at a discounted price.
Refreshments will also be served and visitors will be free to wander around Swedenborg House, a grade-II-listed building and home to the Swedenborg Society since 1924. Admission is free. Please RSVP to nora@swedenborg.org.uk.
ANDERS HALLENGREN is a Swedish author, scholar, foreign affairs journalist, translator and composer. He has held a number of distinguished positions at Stockholm University and at Harvard, lecturing all around the world on diverse aspects of literature, music and history. Anders has published many books in English, including his study on Emerson, The Code of Concord (Almqvist & Wiksell International, 1994), a collection of essays, Gallery of Mirrors (Swedenborg Foundation, 1998) and a revision of Carl Robsahm's Memoirs of Swedenborg (Swedenborg Society, 2011). He is internationally renowned for his Nobel essay 'Nelson Mandela and the Rainbow of Culture'. In collaboration with the artist, Madlen Herrström, a volume of Anders' poems was recently published as  Pentagrams | Pentagramme (Éditions Sander, 2012) and, as part of Ophir, Anders received a nomination for the Manifest Music Award in 2012 for the album Opus Operatum (Komplott, 2011). Anders is the current president of the Swedenborg Society.