AN EVENING WITH MR BENN AND DAVID MCKEE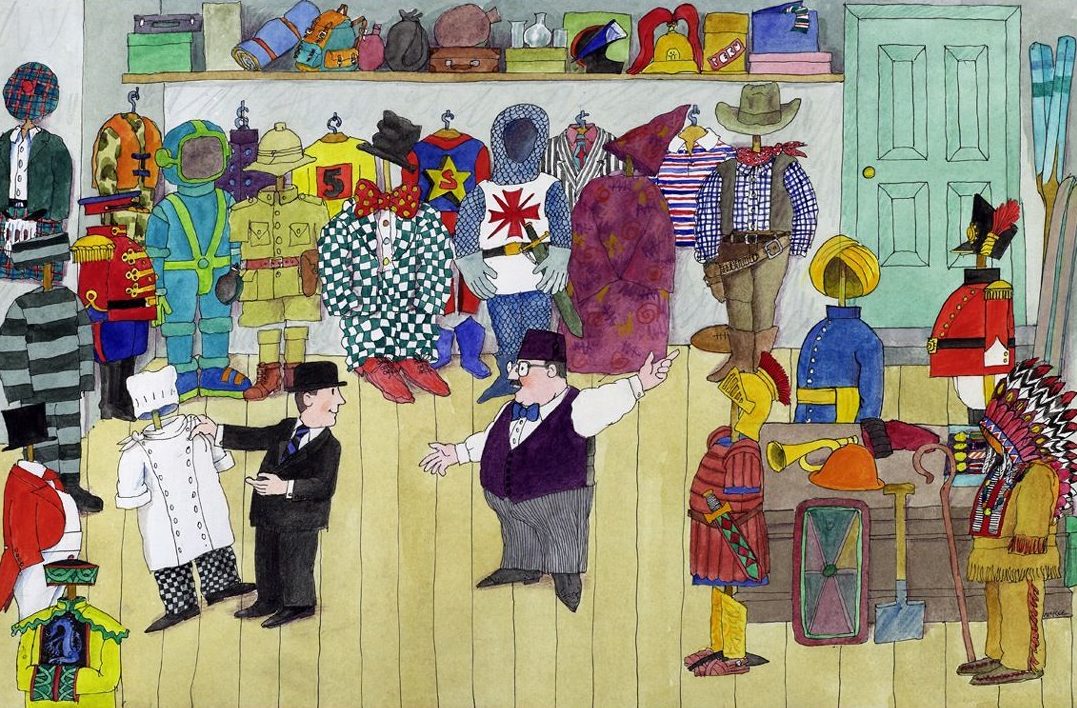 EVENT: AN EVENING WITH MR BENN AND DAVID MCKEE
DATE: 14th September 2017
TIME: 6.00-9.30 pm
VENUE: Swedenborg Hall, Swedenborg House, 20/21 Bloomsbury Way, London WC1A 2TH
CURATOR/S: Stephen McNeilly
SPEAKER/S: David McKee | Stephen McNeilly
Q&A with David McKee followed by a screening of all 13 Mr Benn films.
Organized in association with the Illustration Cupboard Gallery, in St James London.

Swedenborg House has often been compared to the magical realm of the fancy-dress shop visited by Mr Benn, and similarities might also be placed with Swedenborg himself. A respectable man is transported into worlds beyond his own, a miraculous but concrete transformation, giving expression to the multiple possibilities that lie within the real. Both Swedenborg and Mr Benn have since become a great source of inspiration for artists and writers.
This year Mr Benn turns 50, and to mark the event, the Swedenborg Society have organized a Q&A with its creator David McKee followed by a screening of all 13 episodes of Mr Benn. The Q&A will take place in the Society's grade II listed Hall, and is also organized in association with the Illustration Cupboard Gallery in St James where an exhibition of drawings by David McKee is being shown from Saturday 16 September to Saturday 16 October.
DAVID MCKEE is a world renowned illustrator and author of the much loved children's books and animations, Elmer the Patchwork Elephant, Not Now, Bernard, King Rollo and Mr Benn. Born in Devon, he studied painting at Plymouth College of Art and went on to draw regularly for Punch, Reader's Digest and The Times Educational Supplement, amongst others. But it was his illustrations for children's books and TV animations beginning in 1964 with the book Two can Toucan and then Mr Benn in 1970, which saw his work find its place of affection in the public imagination for many years to come.  In 2006 he was nominated for the Hans Christian Anderson Award for his contribution to children's illustration. He continues to write and draw between London and the South of France.