CONCERNING AN IDEA ABOUT PLACE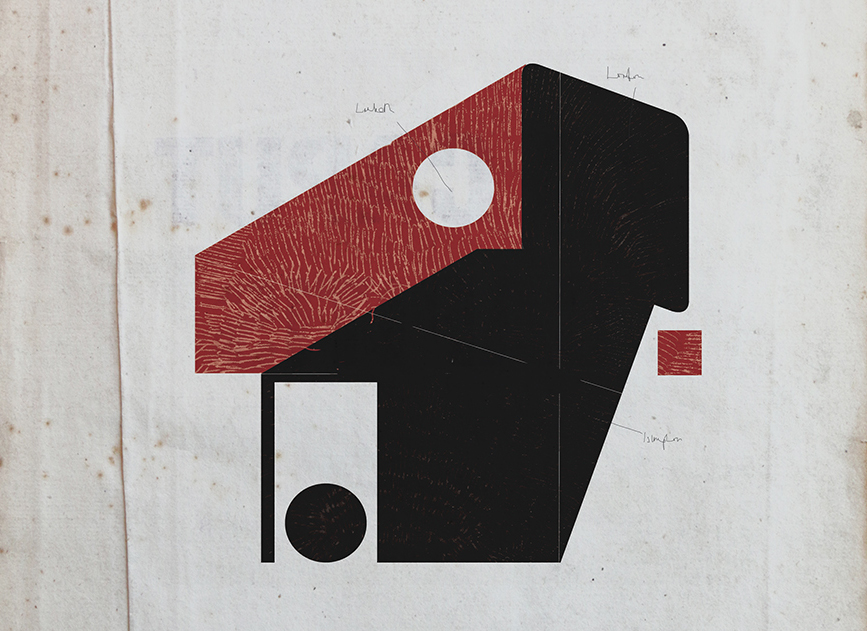 EVENT: CONCERNING AN IDEA ABOUT PLACE
DATE: 1st March 2023 - 28th February 2023
TIME: 10.00am to 5.00pm Monday to Friday (Booking required)
VENUE: THE SWEDENBORG GALLERY
ARTIST/S: WILLIAM BLAKE | S T COLERIDGE | JEREMY DELLER | KARL HOLMQVIST | IAIN SINCLAIR | BRIDGET SMITH | D T SUZUKI | EMANUEL SWEDENBORG | KESSLER VOGES | VERNON WATKINS | J J G WILKINSON
Curator: STEPHEN MCNEILLY


---
In a now famous passage from his Arcana Caelestia, printed in London between 1749-56, Emanuel Swedenborg wrote that our 'ideas of place and distance' are not anything real but 'states of thought and affection'. (§1376) Since then, this idea has had a profound influence on philosophers, writers and artists alike, and has had a direct impact on Romanticism, Symbolism, Surrealism and Psychogeography. Curated by the Society's Museum Director, Stephen McNeilly, this intimate exhibition draws together miscellaneous items from the Swedenborg Collection that explore this theme and confirm our experience of place as an 'inner sense', linking the external world of things to our internal world of ideas and feelings.
"a beautiful exhibition: elegant, thoughtful and full of surprises"
---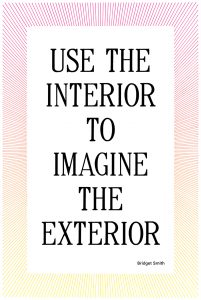 Image: Bridget Smith: Use the interior to Imagine the Exterior. Designed by the Fraser Muggeridge Studio.
---
List of works included
Illustrations for the Book of Job: William Blake, 1825
Malacca walking stick: Emanuel Swedenborg (1688-1772) c. 1770s
Marginalia in Oeconomia Regni Animalis: Samuel Taylor Coleridge, date unknown
Seat: J J G Wilkinson, date unknown
Concerning an idea about place: Unknown (7 hand-coloured prints on cotton paper and 4 carbon paper drawings), date unknown
Four Corners at Swedenborg House: Kessler Voges (Polaroid photographs), 2022
Copper Printing Block: Unknown (Wood and copper plate), 1846
Use the Interior to Imagine the Exterior: Bridget Smith (Screen print on paper), 2016
Aesthetic Movement: Jeremy Deller and Karl Holmqvist (Poster), 1999
Boxes and itinerary (cardboard and paper), c. 1924
Plaster cast of the wrong skull: J V Hultkrantz (1862-1938), 1908
Head of a wrong man: Iain Sinclair (framed text), 2010
Swedenborg's Skull: Vernon Watkins (typescript poem), 1957
Rooms For hire: (street Sign), 1924
ad caput capitis: unknown (4 prints), date unknown
Click on the image to see the exhibition notes
---
THE CURATOR Stephen McNeilly is the Society's executive and Museum Director. He has staged numerous exhibitions and events, the most recent being The Story of Swedenborg in 27 Objects, for which he wrote an exhibition catalogue, and Swedenborg and the English Romantics which included a selection of previously unseen works from the Swedenborg Collection. He is also the series Editor of the Swedenborg Review, The Swedenborg Archive Series, the Collected Works of Emanuel Swedenborg and the Journal of the Swedenborg Society, the latter being described by Annalisa Volpone as a 'mapping of the impact of Swedenborg's thought on the western literary imaginaire from romanticism to contemporary times'.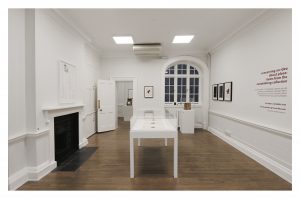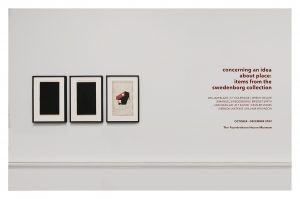 Photos: Kessler Voges
---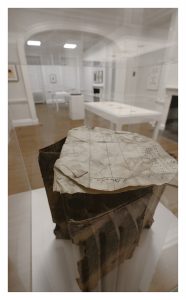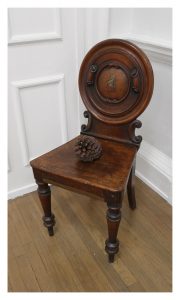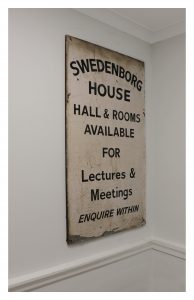 ---