SFF2021 SHORTLISTED FILMMAKERS
Greta Alfaro 
He Had Got Certain Vibes (2019), 2 mins 31
United Kingdom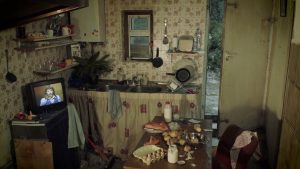 Greta Alfaro lives and works between London and Spain. Recent solo exhibitions include: En las alas de un murciélago(2020) at the Universidad Miguel Hernández, Elche, Spain; Decimocuarta estación (2019) at the Fundación BBVA, Madrid; In Ictu Oculi (2019) at the Flint Institute of Arts, Michigan. She has taken part in numerous group shows and festivals in venues including: The Whitechapel Gallery, ICA, and Saatchi Gallery in London; The Bass Museum of Art in Miami & the Conciergerie in Paris.
---
Amelie Befeldt  
Terms and Conditions (2020), 20 mins 
Germany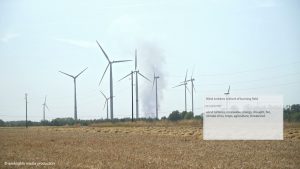 Amelie Befeldt is a writer, director and editor with a focus on narrative, creative documentaries. Her debut short film, Terms and Conditions, which had its international premiere in Toronto at 2021 Hot Docs, is a multi-layered work that explores difficulties related to small-scale farming, reluctance to change in a constantly changing world, and the attempt to work together as a family: 'I am the filmmaker. But I'm also the daughter and the sister'.
---
Tom Bessoir
2020 (2020), 1 min 41
United States

Tom Bessoir is from Queens in New York City. He took Art School classes with a focus on film theory and studied experimental filmmaking with Robert Breer. In the late 1970s, he started photographing the NYC downtown music scene. His photographs have appeared on record covers, as well as in films, books, magazines and newspapers. Bessoir's experimental films often use mathematics to explore perception and the structure of cinema. He is best known for Microfilm (1979), Digits of Pi (2019), and his documentary photography.
---
Zillah Bowes
Allowed (2021), 3 mins 46
United Kingdom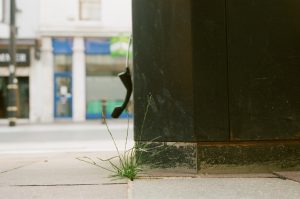 Zillah Bowes is a writer, director and photographer who trained at the National Film and Television School. Her fiction short Staying (Aros Mae) won the Grand Jury Prize at Premiers Plans Angers Film Festival and Special Jury Mention at Encounters Film Festival in 2021. As a cinematographer, her feature films include Enemies of Happiness, which won the World Cinema Jury Prize at Sundance Film Festival. Her new short film Allowed lyrically re-examines our relationship with urban plant life in the urgent context of biodiversity loss and climate crisis.
---
Harold Charre
Cycles (2021), 19 mins 38
France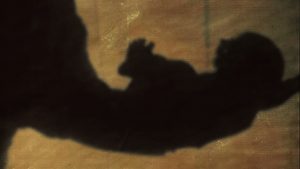 Harold Charre lives in Paris. His work, which combines video, painting and music, questions beliefs and relationships with the marvellous. His films have been screened at numerous international festivals and he was included in the exhibition La sombra de Goya en el arte contemporáneo in Madrid. He is a pianist and composer who describes his film music as a kind of 'lunar blues'.
---
Adam Chodzko
The Valley Unfurls its Song (2021), 10 mins 28
United Kingdom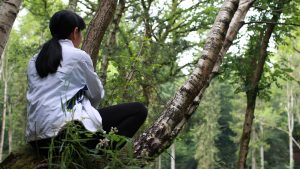 Adam Chodzko is an artist working across media, exploring our conscious and unconscious behaviours, social relations and collective imaginations through artworks created as speculative forms of 'social media'. Exhibiting his work nationally and internationally since 1991, Chodzko's practice asks 'What might we be becoming?' by examining ways in which the visual might enhance our perception in order to create better connections with others.
---
Alexander Fingrutd
Carbon Dust (2019), 10 mins 38
United States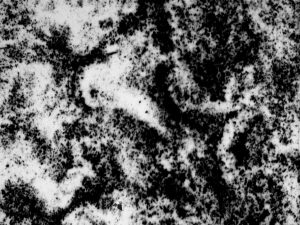 Alexander Fingrutd is an experimental filmmaker, animator and photographer from Philadelphia who primarily works in analogue film formats. His work has been shown at national and international film festivals, including: Antimatter [Media Art], Frame & Frequency VII, Non-Syntax Experimental Image Festival, Revolutions per Minute Festival, Altered Images, among others. His short film Carbon Dust was awarded best cinematography at FUSE (Film Under Severe Experiment) in 2020.
---
George Finlay Ramsay
CASTOROCENE (2021), 11 mins 17
United Kingdom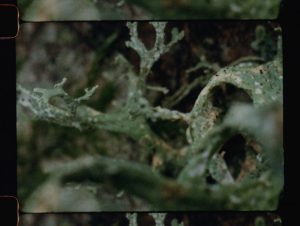 George Finlay Ramsay works across film, performance, poetry and installation. For the past few years he has been working with volcanoes, interviewing them and bringing books of people's regrets to burn in their mouths. He has worked with other artists and scientists and his work has been presented at Mubi (UK), Art Basel (Switzerland), Matadero (Spain), L'Orto Botanico di Roma (Italy), Rupert (Lithuania), Camden Arts Centre & BBC Radio 3 and has been funded by Oxford University, Arts Council England and Sound & Music.
---
Doug Fishbone
Please Gamble Responsibly (2021), 16 mins
United Kingdom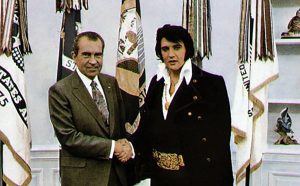 Doug Fishbone is a multimedia artist living in London. Solo exhibitions include Tate Britain; Rokeby Gallery, London; Gimpel Fils, London; and 30,000 Bananas in Trafalgar Square. He has performed at many major venues, including the Hayward Gallery and the Royal Academy. He presented a major new solo exhibition and film commission at the Crawford Art Gallery, Cork, Ireland in 2021. His work is heavily influenced by the rhythms of stand-up comedy and examines contemporary life in an amusing and disarming way. Please Gamble Responsibly speaks of how instability and collapse are coded into the very way modern money works and unmasks a global economic system, which is far dodgier than it seems.
---
Anna R Japaridze
Batonebi (2021), 17 mins 28
Georgia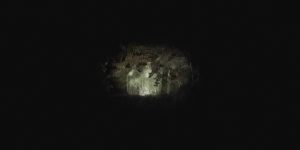 Anna R Japaridze is an artist and filmmaker, who enjoys bringing diverse cultural repositories into conversation with each other (be they local legends, personal anecdotes, rumours, lullabies or Soviet cartoons). After completing a Fine Art degree at Goldsmiths, University of London, Anna received an MFA in Documentary Film and Video from Stanford University. She lives and works between London and Tbilisi.
---
Rupert Jörg
Space is the place (2020), 6 mins 3
Kazakhstan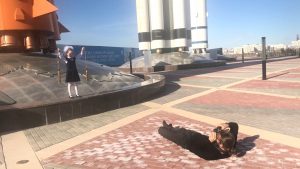 Rupert Jörg studied film and media art in Munich, Marseille and Vienna between 2010 and 2019. In addition to video, he also works with drawing. Topics that concern him are the thin line between fiction and reality, conspiracy myths, appropriation and radicalization. He often mixes found footage with his own filmed material. Even autobiographical elements, such as family photos, find their way into his work in an alienated form.
---
Kamila Kuc
uchronia, no.1 (2020), 4 mins 1
United Kingdom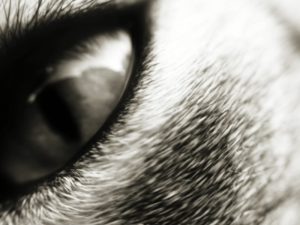 Kamila Kuc is a multimedia artist and writer whose hybrid works explore the transformative potential of apparatuses, dreams and memories in the creation of societal myths and narratives. In 2021, she was nominated for both the Jarman Award and the IWC Schaffhausen Filmmaker Bursary Award in association with the BFI. Her feature film, What We Shared (2021), premiered at the 65th BFI London Film Festival and was described as one of 'the finest examples of UK filmmaking' by Festival Scope.
---
Jan Locus
Masters of the Land (2021), 14 mins
Belgium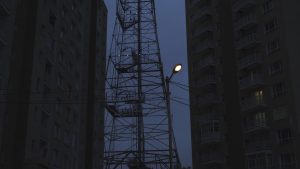 Jan Locus is a photographer and filmmaker whose long-term projects study the complexity of worldwide, socio-political issues. Among others, his films have been screened at: IFFR, Rotterdam; Dokfest, Kassel; Internationale Kurzfilmtage, Oberhausen; Rencontres Internationales, Paris/Berlin; and FIFA, Montreal. His books include Mongolia, De Bewegende Stad and Devoted. Jan Locus lives and works in Brussels.
---
Len Murusalu
Inherited Memories (2019), 15 mins 27
Estonia
Len Murusalu is a visual artist and filmmaker, working with moving image, video performance, painting, photography and installation. Her work, which explores questions around the interpretation of memory and identity, has been exhibited in Estonia, United Kingdom, Finland, Germany and Colombia, and she has written screenplays for several full-length documentaries.
---
PINHOLE COMPUTERS
DUSK IS FALLING (2021), 2 mins 36
United Kingdom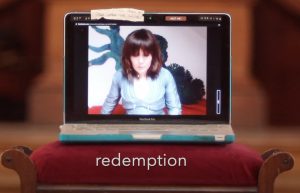 PINHOLE COMPUTERS is the name of an art performance and music duo formed during lockdown 2020 by artists Matt Hulse (UK) and Julia Zinnbauer (Germany). This film captures Zinnbauer performing the poem 'Dusk Is Falling' live at the Round Chapel in London (2021), a reading transmitted remotely from Düsseldorf. The poem itself was written by Hulse, adapted from an essay that Zinnbauer wrote about a supermarket in her original home town of Frankenthal. Additionally, the photographs are Zinnbauer's.
---
Karen Russo
Junkerhaus (2020), 7 mins 30
United Kingdom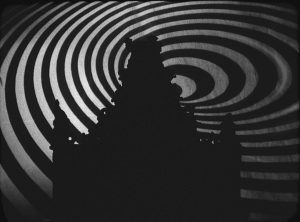 Karen Russo lives in London. Russo's work uses document and narrative in an exploration of how knowledge, perception and culture intertwine the rational with the obscure. Her films have been screened in numerous film festivals and exhibited widely, including at Tate Modern, Barbican Centre, Hayward Gallery, V&A Museum, Paradise Row Gallery, Haus der Kulturen Der Welt, the Israel Museum, Jerusalem and Tel-Aviv Museum of Modern Art.
---
Sophie Taylor
How can I tell her/ What's in store for me (2021), 5 mins 55
United Kingdom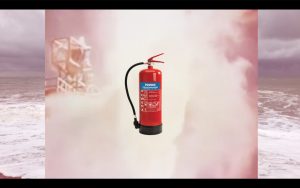 Sophie Taylor is a visual artist from Newcastle who studied Film and Sound Design at the Royal College of Art. Moonlighting as an agony aunt for The Reader's Digest and creating dialogue for AI characters, she makes work that moves between moving image, verse and script.
---
Hope Tucker
What Travellers Are Saying About Jornada del Muerto (2021), 13 mins 45
United States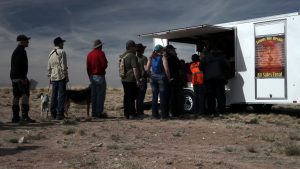 Hope Tucker reconceptualizes what we know as a daily form of narrative through The Obituary Project, a compendium of work that gives new life to the antiquated documentary practice of salvage ethnography. She has animated cyanotypes of downwinders; recorded mobile phone footage of the last public phone booths of Finland; and written the text of a video out of paper clips, a Norwegian symbol of nonviolent resistance. Between January 2017 and 2021 she created the Link Rot Archive, a collection of dead and broken links to US government web pages.
---
Unidad de Montaje Dialéctico
Cabo Tuna or The Management of the Sky (2020), 13 mins
Mexico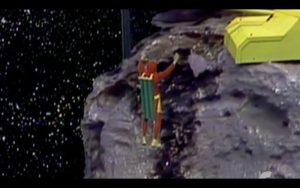 The Unidad de Montaje Dialéctico 'UMD' is a research agency and a faceless artistic collective. Their refusal to show their faces and to use proper names stems from a defence of clandestinity and collectivity as a tactic to confront the logic of the spectacle and the industrial-celebrity complex. UMD's work has focused on the film essay as a way to generate constellations of dialectical images that put in tension multiple realities and temporalities.